Section Branding
Header Content
Top Five Early Season Surprises
Primary Content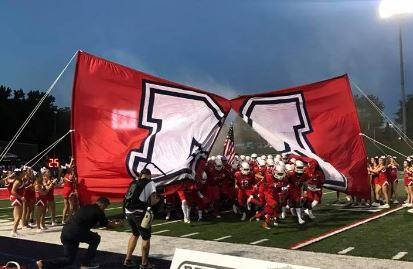 We are just a week away from kicking off our 20-game #FootballFridaysInGeorgia schedule on GPB and we can't wait. I am blessed to be starting my 21st consecutive season of calling high school football here in Georgia and my fifth with Georgia Public Broadcasting.
We'll open with a huge Region 7-5A showdown as No. 4 Carrollton plays at No. 1-ranked and two-time defending state champion Rome Friday, Sept. 14. The Wolves have a current 29-game winning streak dating back to the 2016 season.
Week two will feature a potential 7A state championship game preview as No. 1 Colquitt County plays at No. 4 Grayson Friday, Sept. 21. I'm extremely excited that we will be choosing the rest of our schedule less than two weeks in advance. We feel this will bring you, our viewers and high school football fans, the best possible game every week!
As we head into the fourth weekend of the season, here's a look at my top five surprise teams so far in 2018.
Milton Eagles – Ranked No. 2 in this week's GPB Class 7ATop 10. The Eagles are 3-0 with wins over No. 7 Archer, No. 8 Alpharetta (Class 6A) and Fort Lauderdale's Cardinal Gibbons, which was the No. 1-ranked team in Florida AAAAA until Milton trounced them 42-17 last weekend. The Eagles have had only two 10-plus-win seasons in 68 years and got as far as the state quarterfinals once, in 2014. Led by one of the most dynamic senior quarterbacks in the state, Georgia Tech commit Jordan Yates, and visionary Head Coach Adam Clack, Milton is a potential state championship contender.
Creekview Grizzlies – Ranked No. 5 in this week's GPB 6A Top 10. Creekview has started 3-0 with wins over Cambridge, Woodstock and Allatoona. The Grizzlies are already halfway to last season's six-game win total. Creekview has been moderately successful in its first 12 seasons, three times winning nine games but have never won a playoff game in six postseason appearances. We may find out how good they are next Friday night when the Grizzlies play at No. 4 Dalton.
Southwest DeKalb Panthers – Unranked in the GPB Poll, but I had them #6 on my AAAAA ballot this week. One of Atlanta's historic DeKalb County powers, the Panthers have started 3-0 with wins over Woodland (Stockbridge), Stephenson and Tri-Cities. Led by second-year Head Coach Damien Wimes, SWD is 11-4 in his first 15 games and last season recorded its first playoff win since the Buck Godfrey days in 2009. The alma mater of our long-time producer Steve Graham, we've worked a lot of great games together during the Panthers glory days. Always good to see a program "come back." We'll see if they 
Troup Tigers – Ranked No. 6 in this week's GPB 4A Top 10 but I've got them No. 1 on my ballot. Tigers are 2-0 and have outscored Ridgeland and Columbus 79-14. I've just got a feeling. This is my sleeper team. Coach Tanner Glisson has led Troup to a 19-6 record in the last 25 games after going 1-9 in his first season. The Tigers have not had a 10-plus-win season since 2003 but Troup has been stockpiling talent. They might have more college talent than any other 4A team led by 4-star King Mwikuta, the No. 7 ranked OLB in the nation, committed to Alabama. The Tigers also boast 3-star seniors WR Jamari Thrash and ILB Joko Willis. Troup also has two highly-prized juniors in 4-star Kobe Hudson, the No. 13 WR in the Class of 2020, who is committed to Auburn; and 4-star Andy Boykin, the No. 12 DE in the junior class. The Tigers upcoming schedule includes Class 2A No. 2 Callaway (a team I had No. 1 on my ballot this week), and region opponents Sandy Creek (who I have No. 8 on my 4A ballot) and No. 2 ranked Cartersville.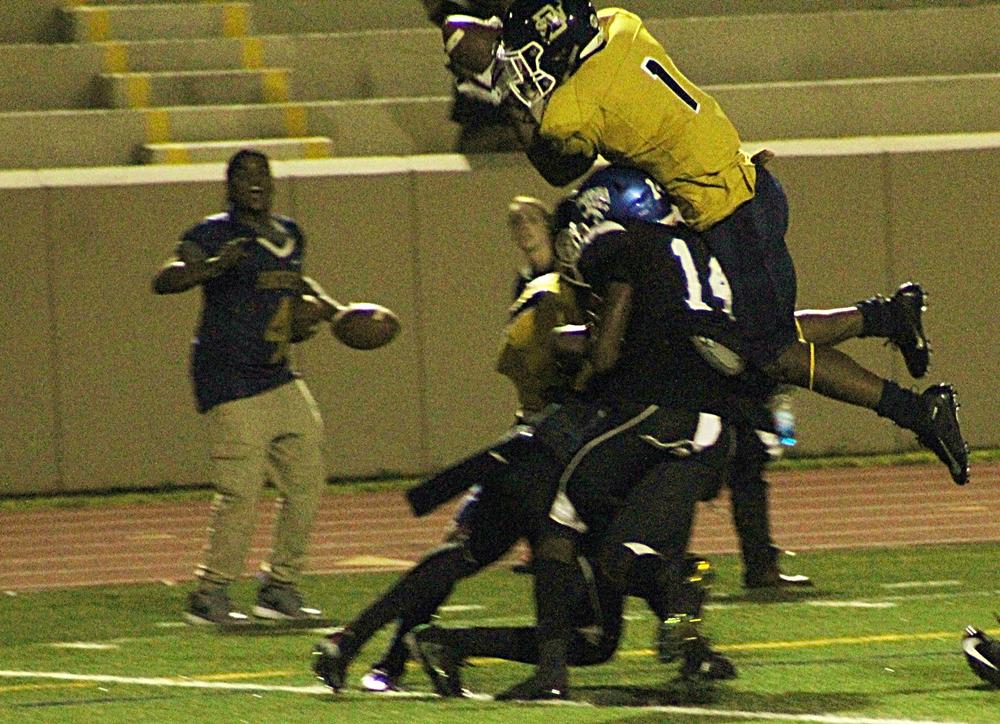 Monroe Area Purple Hurricanes – Ranked No. 4 in this week's GPB Class 3A Top 10. So what is it about Purple Hurricanes in this state? You've got Cartersville. You've got Fitzgerald. Those programs have been state championship winners and contenders and now it looks like Monroe Area wants to join the Purple Hurricane Ring of Honor. Monroe Area is 3-0 with wins over Apalachee (on GPB FFIG Facebook Live), Loganville and Pace Academy. It's no reach to say that Coach Kevin Reach has turned the Purple Hurricanes into a team to watch. Monroe Area is 13-2 in its last 15 games after going 7-24 in the three seasons before Reach got there. Most of the Purple Hurricanes history has been average-to-bad although they've had some moments -- good and bad -- in the last 10 years, reaching the state semifinals in 2012 just three years after back-to-back 0-10 seasons. They certainly look like contenders in Region 8-AAA with perhaps the biggest obstacle No. 9 Jefferson Oct. 19.
So let me know what you think? Hit me up on Twitter @MattStewartTV and join John Nelson and me for our final Facebook Live show Friday night from the Class 3A No. 3 Benedictine at Class 4A No. 1 Blessed Trinity game.
Secondary Content
Bottom Content