Section Branding
Header Content
Hapeville Charter vs. Heard on Facebook Live
Primary Content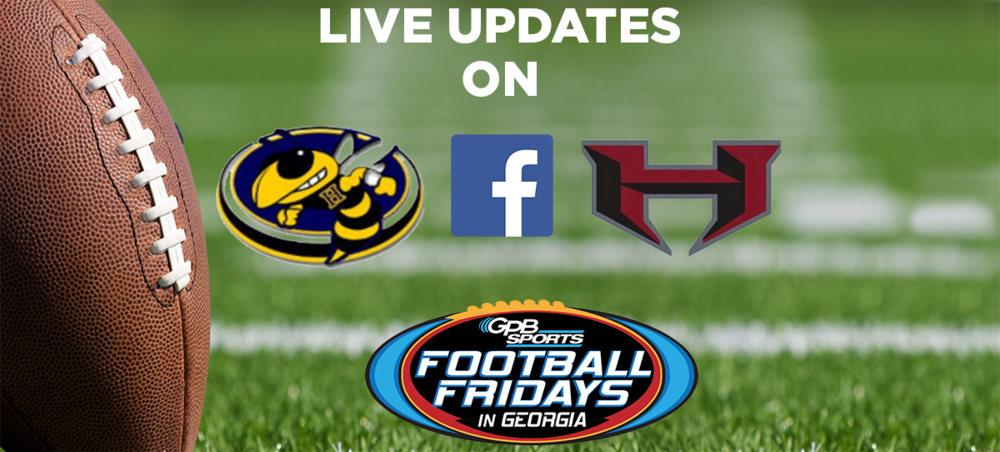 WYSIWYG: EMBEDDED VIDEO
Join Jon Nelson as he provides live updates and look-ins from the game between Hapeville Charter and Heard County at Staples Stadium in Franklin. Here's a look at both teams that will be featured tonight.
Heard County Braves
Record, ranking: 1-0, No. 5 in Class 2A
Coach: Tim Barron is in his 20th season as a head coach, the 17th at Heard County. Barron (140-77 overall) is 130-57 and has won six region championships at Heard. 
Best players: RB Aaron Beasley has committed to Tennessee; he ran for 183 yards last week against LaGrange. QB Alijah Huzzie moved there after a stellar season at receiver (600 yards). Best blocker is Jaidan Cameron, a 270-pound senior. Top defensive players are DL Zaylin Wood, who has committed to Temple, and linebacker Andrew Leak, the program's all-time No. 2 tackler. 
Hapeville Charter Hornets
Record, ranking: 1-0, No. 1 in Class 2A
Coach: Winston Gordon is the only coach Hapeville Charter has known since it began playing in 2011. His record is 39-34-1 and includes two region titles and one state championship.  
Best players: QB Jordan Slocum started three seasons at Southwest Macon before transferring to Hapeville. DB Malik Fleming had 11 interceptions last season and has committed to East Carolina. Sophomore Marcus Carroll and freshman Antavious Bradley make up a young, talented backfield. 
Series: The teams have met only once time, with Hapeville Charter winning 28-21 in the 2017 Class 2A semifinals. Hapeville went on to win the state championship. 
Secondary Content
Bottom Content