Section Branding
Header Content
Grayson, Colquitt County Still On Collision Course
Primary Content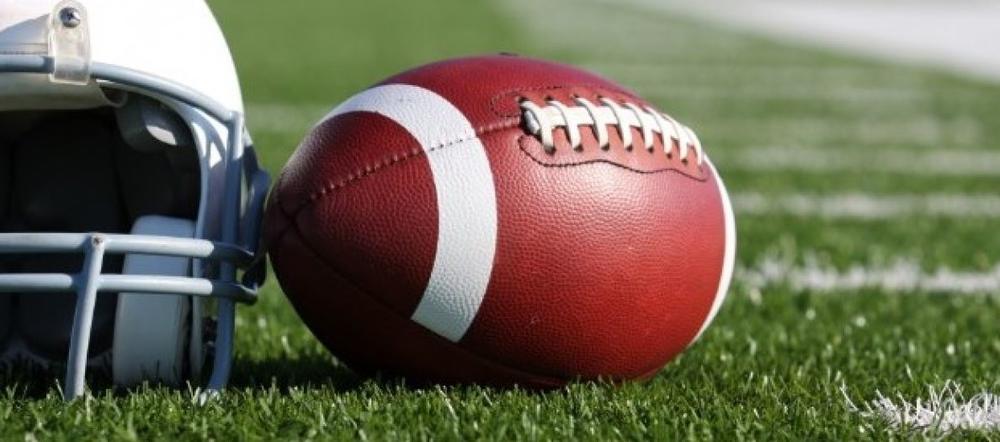 The top two teams in Class 7A, Grayson and Colquitt County, blew away their latest opponents this past weekend, which ensures that their impending showdown on September 21, is still alive and well for at least one more week. 
Grayson opened their 2018 season on Saturday night by pummeling Tucker 48-7, while Colquitt County made quick work of Trinity Christian School from Missouri, 45-14. The Rams and Packers solidified their claim to the top two spots in the State's largest classification with their impressive wins. 
The obvious question remains; are these two 7A powerhouses in reality the best two teams in the state? Many prep observers across Georgia would give one a thumbs up in that discussion, while others might only offer a definite maybe. 
There are several other teams that could join the conversation of who's the best prep football team in Georgia. Some would say Lee County of Leesburg. Class 6A's No. 1 team which annihilated Dr. Phillips from Florida, 35-3 on Saturday night.
There is also two-time 5A Champion, the Rome Wolves to consider. They opened their season with a 51-41 win over one of Class 7A's preseason title favorites, Marietta High School. Also there's another 5A school that is often mentioned as 2018's best of class; the Buford Wolves who moved to 2-0 on the young season after downing Jonesboro, 58-7 this past Friday night, and yet another 5A contender to consider, the Warner Robins Demons, last year's runner up to Rome.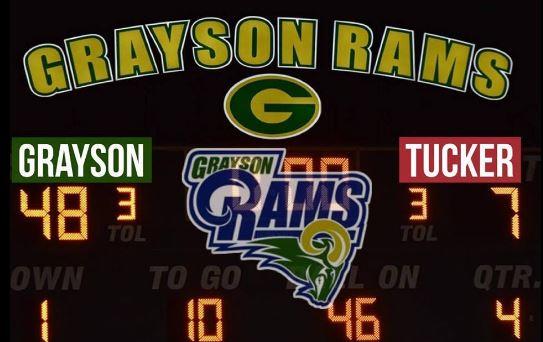 We are still early into this 2018 campaign, but there are many top-flight teams that have to be considered in the hunt as this state's best prep football team, Lowndes and Walton from Class 7A, Dalton, Stephenson and Coffee from class 6A are as solid as a rock. Defending 4A champion Blessed Trinity, Carrollton, Stockbridge and Wayne County would gladly play, any team from any classification, anytime-anywhere.
Don't forget Class 3A when talk of the best teams in the state, surfaces again late in the season. There is Calhoun, with 29 seniors on that talented roster, and they know how to play the game of football. There is Cedar Grove who beat Hewitt-Trussville, Ala., Saturday, 34-30. The Saints have now beaten two out-of-state powers on consecutive weeks to begin their season, last week they downed Summerville, S.C., in their season opener. Another 3A power, Peach County beat Northside-Warner Robins, one of 6A's best this past weekend 27-24, which gives us yet another prep point to ponder.
Before we settle the dispute of who's the best team in the State, we need to remember that both Colquitt County and Grayson have their hands full before their long-awaited showdown. The Rams have a couple of tough assignments before their third week in September match with the Packers. Grayson meets highly-regarded Bergen Catholic from New Jersey this week, and then they have a tough Class 7A match with the aforementioned Marietta Blue Devils in three weeks.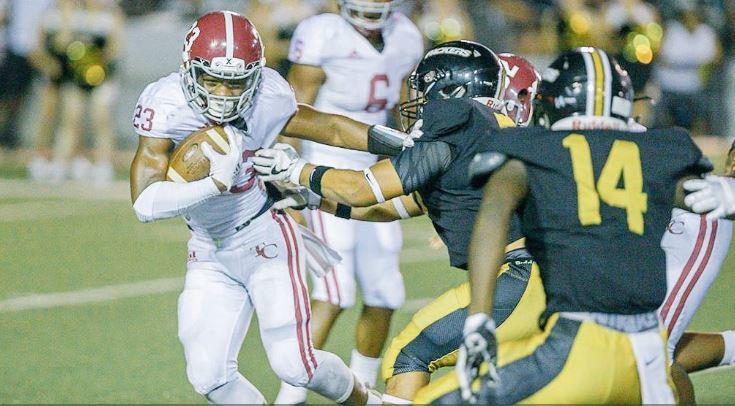 Rush Propst's Packers have a tougher row to hoe before traveling to Grayson. The 'Pack plays host to one of Class 2A's top teams, the 2-0 Thomasville Bulldogs this week, then it's old nemesis the Valdosta Wildcats in two weeks; then they follow up those two games with a visit to play 5A powerhouse, Warner Robins before turning their attention to Grayson. We are early in the 2018 campaign, and things are off to a roaring start. 
This week's schedule of top games features some interesting matchups: Mill Creek travels to play at Norcross, Lowndes makes the long trip north to play at Parkview in a battle of top 10 teams. In other games, it's Clarke Central at Flowery Branch, Jones County at Northside-Warner Robins and a long-time rivalry game in metro Atlanta, with Westminster at St. Pius X. In a couple of other games of note, Class 2A's highest scoring team, the Dublin Irish, 2-0, travel to Swainsboro, and in a south Georgia special, it's unbeaten 2A Brooks County at undefeated Class A Public power Clinch County, in Homerville.  
Secondary Content
Bottom Content