Section Branding
Header Content
Week One: What We Learned
Primary Content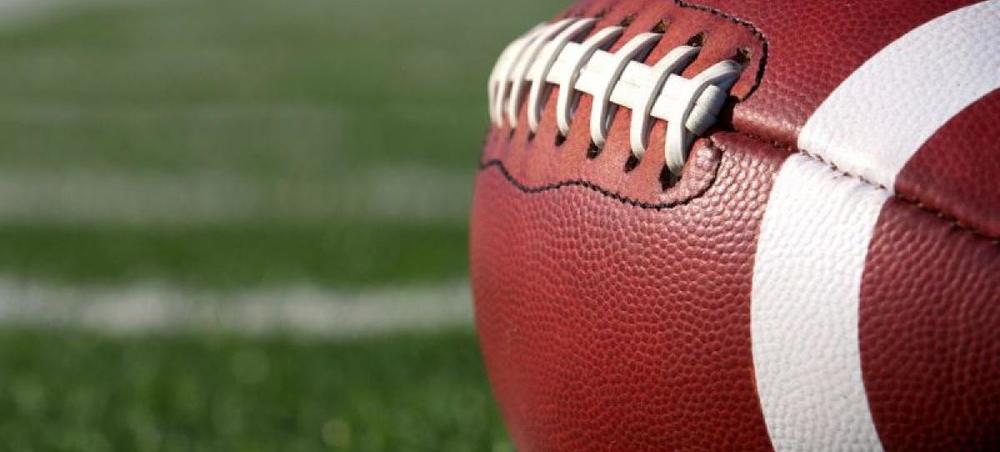 So we're off and running with the GHSA Football season. After calling seven of the nine games in the Corky Kell Classic last weekend, look forward to hanging at Marist this Friday night for the second edition of our GPB Football Fridays in Georgia Facebook Live Show.
Join me on Facebook Live Friday night and follow me on Twitter @MattStewartTV as we talk some high school football over the course of the night while watching the No. 7 (GPB 3A Poll) Lovett Lions take on the No.3-ranked Class 4A Marist War Eagles at Hughes-Spalding Stadium in Atlanta.
Here's a little bit about that game. It's the season opener for Marist after reaching the AAAA Championship Game last December before losing to rival Blessed Trinity 16-7 in the final. It was the War Eagles only loss of the season, finishing 14-1, stopped one win short of the program's third state title. Marist is led by Coach Alan Chadwick who is starting his 34th season with an incredible record of 364-68.
The Lovett Lions are already 0-1 after opening with a 24-21 loss at Greater Atlanta Christian last Friday night. It's the same place the Lions 7-5 season ended in 2017 with a 38-21 second-round playoff loss to the Spartans. Coach Mike Muschamp is in his 14th season having led Lovett to one of the program's two state titles since he arrived in 2005.
This will be the seventh meeting between the two programs since the series started in 2012 with Marist leading 4-2. The War Eagles were 31-14 winners last year at Lovett but the Lions beat them 29-28 the last time they played at Hughes-Spalding two years ago.
Players to Watch: Marist 4-star safety Kyle Hamilton and Lovett 4-star CB K.J. Wallace. They'll be opponents Friday night but teammates in the future. Both are committed to Notre Dame. We'll also keep an eye on Lovett 3-star OLB Nick Jackson who has 33 offers with Duke, Northwestern, Virginia and Vandy considered his leaders. Lovett junior QB Blaine McAllister already has an offer from N.C. State.
Now to what I learned. Week One.
Rome Wolves – Pound-for-pound they might be the best program in the state. The two-time 5A State Champs ran their winning streak to 28 games dating back to the 2016 season by beating one of the best 7A teams in the state, Marietta, 51-41. QB Knox Kadum is as good as they come even though from a recruiting standpoint he's a 3-star considering the likes of Tulane and Georgia Southern. RB Jamious Griffin scored four TDs and is poised for a big rushing season with Jalynn Sikes now at Marshall.
Marietta Blue Devils – Harrison Bailey threw six touchdown passes and is headed towards a big-time college football career and maybe one day the NFL…and he's just a junior. Don't know that anybody can stop 4-star WR and Tennessee commit Ramel Keyton and 5-star junior and nation's No. 1 ranked athlete Arik Gilbert (other than himself). His critical fumbles may have prevented the Blue Devils from winning that game. If the Blue Devils get Rashad Torrence, Dawson Ellington and Jalen Hardy back, that might improve this defense enough to win a state title. A Cobb County Superior Court judge ruled this week that those three ineligible players will get a hearing in front of the GHSA as they seek to play this season. As for now, the judge has said they are eligible to play.
Buford Wolves – Monsters again. They routed Tucker in the second half on the way to a 40-14 win over the Tigers. The Wolves are pretty complete. In their two losses in 2017, Buford got burned by mobile QBs. We'll have to see if they've addressed that here in 2018. Rome still stands in their way.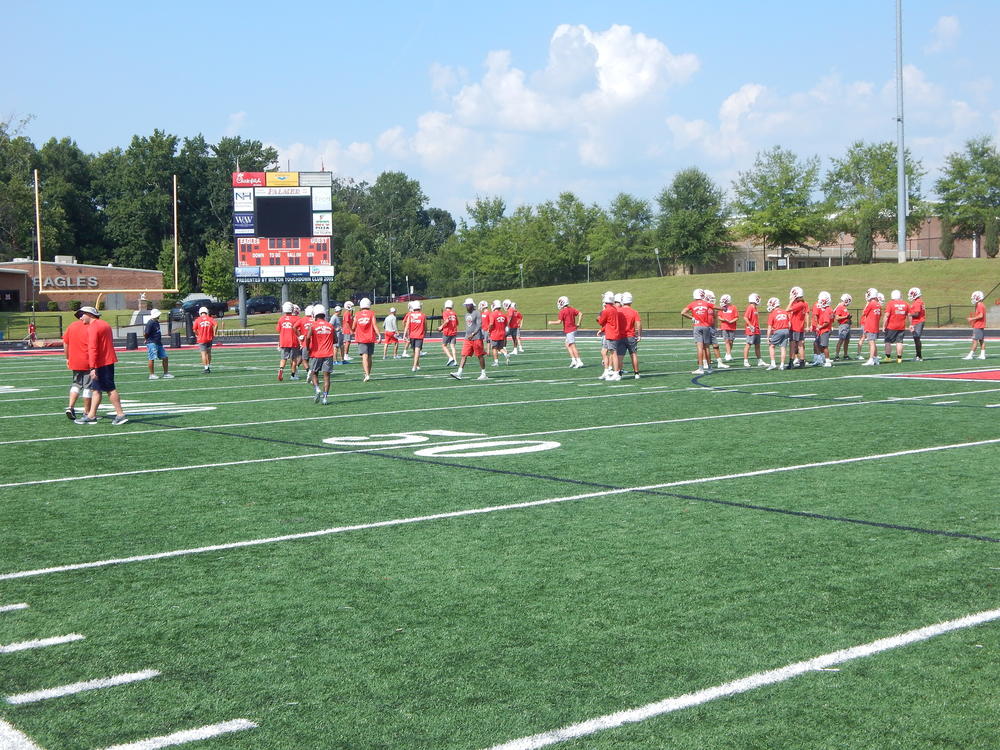 Milton Eagles – They are really good. In my book at least a state quarterfinal caliber team if not better. Quarterback and Georgia Tech commit Jordan Yates is going to have a big season.
Walton Raiders – Ditto what I said about Milton but I think the Raiders are at least state semifinal material. Five-star WR and Georgia commit Dominick Blaylock is as good as advertised and Dawgs' fans will really enjoy watching him in the Red and Black next year and in the years to come. QB Austin Kirksey, who is committed to Nevada, is much better than the lack of big-time publicity he's received.
Colquitt County Packers – Might win their third state championship under Coach Rush Propst this season. But this is not the high-scoring, high-wire offensive act that we saw win 30 straight games while capturing back-to-back state championships in 2014 and 2015. This Packers team is going to beat you with a stifling defense and pound you into submission with a running game featuring 4-star junior Daijun Edwards (who rushed for 162 yards in Colquitt's 41-7 win vs McEachern) and Ty Leggett (who's been offered by Pitt but was injured in the victory).
North Gwinnett Bulldogs – Defending 7A state champions will be good again but I walked away from their 37-2 win over Brookwood not totally sold on their offense. The Bulldogs will be able to run the ball at will behind 3-star RB Tyler Goodson, who is committed to Iowa, and North Gwinnett has 4-star WR Josh Downs. But the Dogs no longer have Cade Fortin or Johnny Urzua at QB so the jury is out there.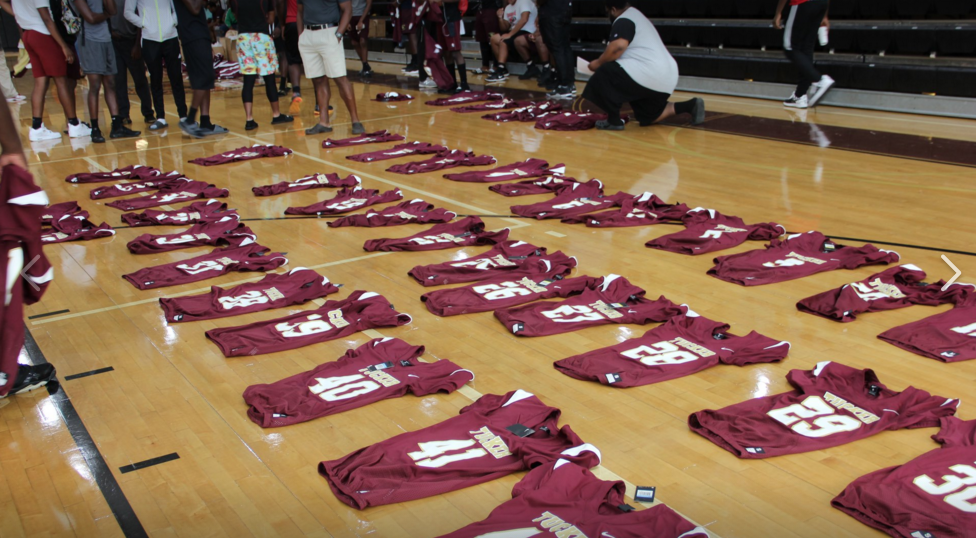 Archer Tigers – Coach Andy Dyer's team is going to be good again but I've got questions about the offense. Three-star WR Braylen Weems gives them the explosiveness they need in the passing game but how they end-up integrating into the offense 5-star CB Andrew Booth, 3-star safety Jalyn Phillips and 3-star CB Jalen Alexander, will play a big role in how much success they have this season.
Reloading or Rebuilding – After calling games involving the Tucker Tigers, McEachern Indians and Brookwood Broncos last weekend, I still don't know the answers to those questions. I know that all three programs have great coaches and great histories of success, but we saw a lot of holes in those three teams in the Corky Kell.
To Play or Re-Play – This issue isn't going to go away. It came-up in the State Championship Games last December at Mercedes-Benz Stadium and came-up again in the Corky Kell Classic. It is unfair to put the game officials at the disadvantage of not having replay. Either turn off the Halo Boards at MBS (which is one of the great features of the magnificent stadium and something I don't think they'll do, nor does anybody want them to do) or allow the officials the benefit of replay when games are played there. It is unfair to the officials when everybody in the Stadium can see that they missed a call and then give them no recourse to change it. It's 2018. We need to adapt to the technology.
Turmoil at Grayson – It's going to be one of the big storylines of the season. Can Coach Christian Hunnicutt lead this team toward its state-championship expectations after a player revolt over practice conditions reportedly put his job in jeopardy last week? The Rams get their first test of the 2018 season Saturday when they host Tucker on ESPN.
That'll do it for this week. Join me for our Facebook Live show Friday night as we continue to countdown to the start of our 20-game GPB schedule starting September 14th with No. 4 Carrollton at No. 1 Rome.
Secondary Content
Bottom Content