Section Branding
Header Content
Corky Kell Classic Kicks Off 2018 Season
Primary Content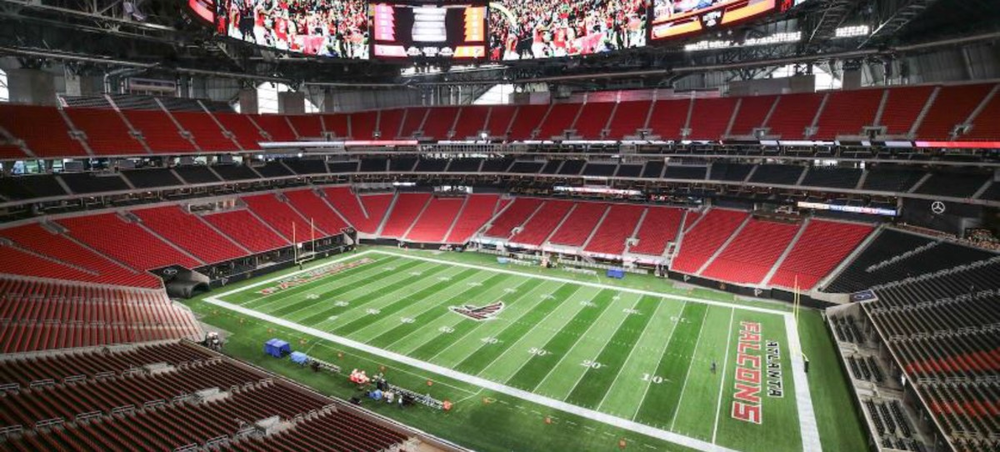 For the 27th consecutive season the Corky Kell Classic will kick off the high school football season in the state of Georgia tonight. The brainchild of then-Brookwood Coach Dave Hunter and McEachern Coach Jimmy Dorsey back in 1992, the event has mushroomed into a three-day, nine-game extravaganza.
For the first time, the Classic expands to Rome's Barron Stadium for the first two games tonight. Friday night there will be two games at Georgia State Stadium and then five games at Mercedes-Benz Stadium Saturday. 
Colquitt County Coach Rush Propst says it's like a state championship game being played the first game of the season. To a man, every coach involved called this the premier high school football event in the country. I don't believe this is hyperbole. 
Whether you attend the event or watch on television, the Corky Kell Classic is a great opening act for the 2018 season that will include 13 straight weeks and 20 total games on GPB this season, culminating in all eight GHSA State championship games on your home for Football Fridays in Georgia!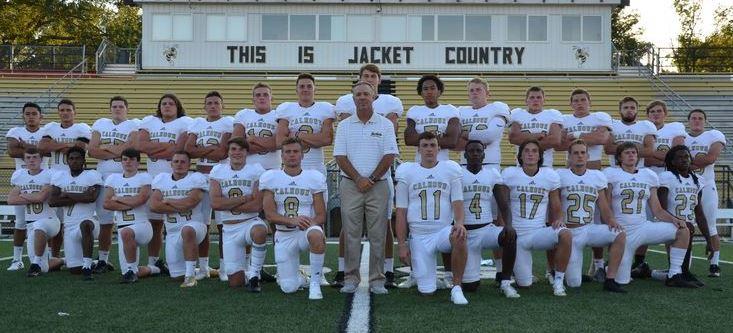 Here's a preview of the nine games plus one player to watch for each team (although choosing just one was a very hard thing to do).
No. 1 Calhoun Yellow Jackets vs Ridgeland Panthers - Thursday, 5:30 p.m. at Rome's Barron Stadium.
Storyline: Calhoun is the defending 3A state champ, winning the program's fourth state title, and third under Coach Hal Lamb in the last seven years, with a controversial 10-6 victory over Peach County in one of the two finals that was actually played in the Benz before the winter storm shut down things. Coach Cortney Braswell takes over a Ridgeland program coming off the first 10-0 regular season in program history, reaching the second round of the 4A state playoffs. The 31-year-old Braswell is a Rossville native and replaces Coach Wesley Tankersley, who left for Stephens County. 
One Player to Watch: Calhoun 3-Star TE/ILB Davis Allen is committed to the Clemson Tigers and his dad John was a captain and MIKE linebacker for Ray Goff's Georgia Bulldogs. Ridgeland's massive 6-7, 300-pound RT Fred Norman is a human eclipse. I know. He stood up in front of me at the Corky Kell Luncheon and I couldn't see around him. LOL.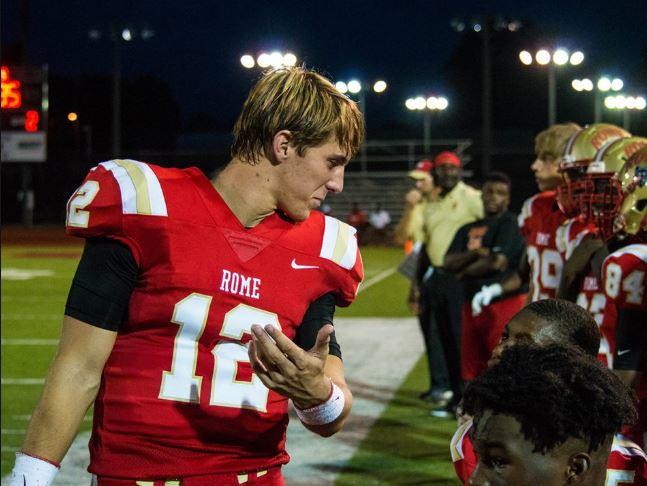 Marietta Blue Devils vs. No. 1 Rome Wolves – Thursday, 8:30 p.m. at Rome's Barron Stadium. 
Storyline: It's been a rocky month for Marietta as the GHSA ruled the Blue Devils used several ineligible players last season and were forced to forfeit their eight wins from the 2017 season and banned those players from playing in 2018. But if Marietta can put their troubles behind them, they are a state championship contender with a star-studded lineup. Pound-for-pound Rome might have been the best team in the state last season. The Wolves have won 27 straight games and back-to-back 5A state titles. Coach John Reid says his only regret about the 2017 season is that the entire state did not get a chance to see his team play on GPB in the state finals because of the winter storm and witness his team cap one of the most dominating seasons in state history. 
One Player to Watch: Like I said, Marietta is star-studded and the scary thing is almost all of them are juniors. It's almost impossible to whittle it down to one but I'll play by my rules and go with 4-Star junior QB Harrison Bailey. He's the No. 4 Pro Style QB in the nation with 20 offers and Alabama, Georgia, Michigan and Tennessee are considered his leaders. Rome has 3-Star QB Knox Kadum who has totaled more than 7,000 yards of offense in his career, going into his senior season. The only reason he is not rated higher is his size. Kadum has 10 offers including Tulane, Georgia Southern and Akron.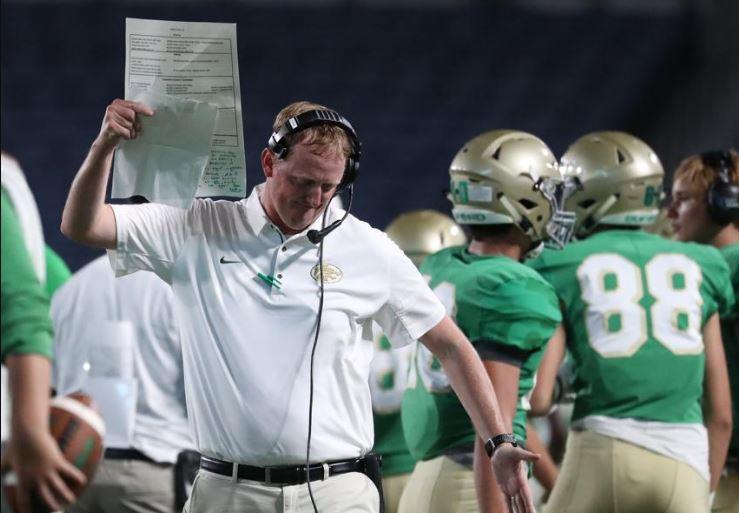 No. 2 Tucker Tigers vs No. 3 Buford Wolves – Friday, 5:30 p.m. at Georgia State Stadium. 
Storyline: First meeting between these storied programs since 1955 when the legendary Tom Riden was the head coach at Buford. Tucker is in a reloading season after reaching the 6A  semifinals (again) last season. Tigers need the tough early season game having dominated their region the last five seasons going 32-1. Buford is coming off a disappointing season in Coach John Ford's first season with the Wolves. Buford was stopped by Rome in the 5A semifinals in what was one of their worst losses in at least 40 years or more and ended the Wolves' run of 10 straight state finals. 
One Player to Watch: With Tucker we'll go with TE/DE Derrick Mclendon. He's the No. 30 Defensive End in the nation and committed to Florida State. With that in mind, for Buford let's go with OT Harry Miller. He's the highest rated of the five Wolves offensive linemen who are major college prospects. The 4-Star Miller is the No. 2 rated Center in the nation (although he plays LT for Buford) and is committed to Ohio State.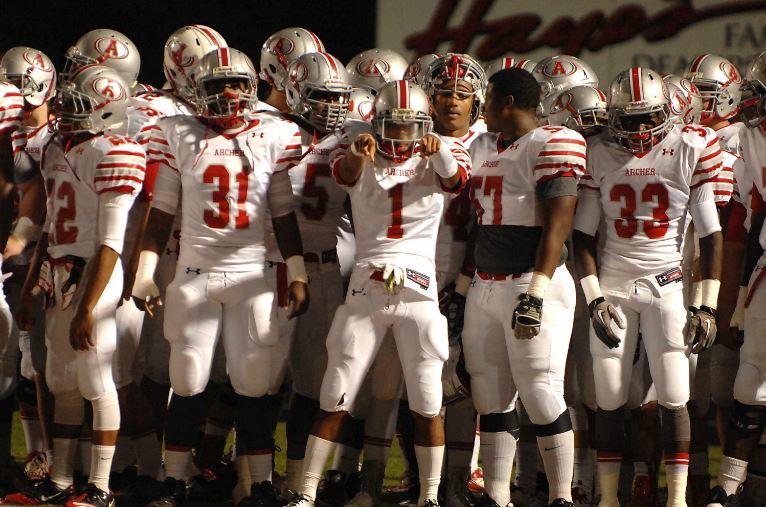 Milton Eagles vs No. 7 Archer Tigers – Friday, 8:30 p.m. at Georgia State Stadium. 
Storyline: Milton's first chance to play in the Corky Kell and second-year Coach Adam Clack says playing in a premier event like this is the vision that he pitched to the school's administration when he interviewed for the job. Eagles went 9-3 in his first season and nearly upset eventual 7A state champion North Gwinnett early in the season. After a 4-7 2016 season, Archer returned to the state championship contender stage in 2017 winning its first 12 games before seeing its season end in the quarterfinals vs Colquitt County. Expect more of the same from the Tigers here in 2018.
One Player to Watch: Eagles have a good deal of college talent that you'll enjoy watching but let's go with 3-Star QB Jordan Yates, who is committed to Georgia Tech. He's the top-rated dual threat QB in the state. Coach Clack says Jordan is an athletic quarterback, not an athlete playing quarterback. Archer has one of the top cornerbacks in the nation. 5-Star Andrew Booth is committed to Clemson and is rated the No. 3 CB in the country. He'll play some WR too.
No. 6 Kell Longhorns vs East Coweta Indians – Saturday, 9:00 am at Mercedes-Benz Stadium. 
Storyline: The Longhorns looking to rebound from a tough 5-6 first season under Coach Brett Sloan. Four of the six losses were by a touchdown or less and three of those by a FG or less including a 28-27 OT loss vs Tucker in last year's Corky Kell in Coach Sloan's Kell debut. Similar story for East Coweta which went 5-5 in Coach John Small's first season with the program. Small became the Indians coach last season after 12 good years at South Gwinnett. 
One Player to Watch: Kell 3-Star QB Evan Conley who is committed to Appalachian State. With the Mountaineers, hopes to follow in the footsteps of former Calhoun QB Taylor Lamb who just finished his career as one of the greatest quarterbacks in App State history. East Coweta 3-Star RB Gerald Green who is committed to Georgia Southern. Need we say more? If you want to play college ball, where they like to run the ball, Statesboro is a place you want to be.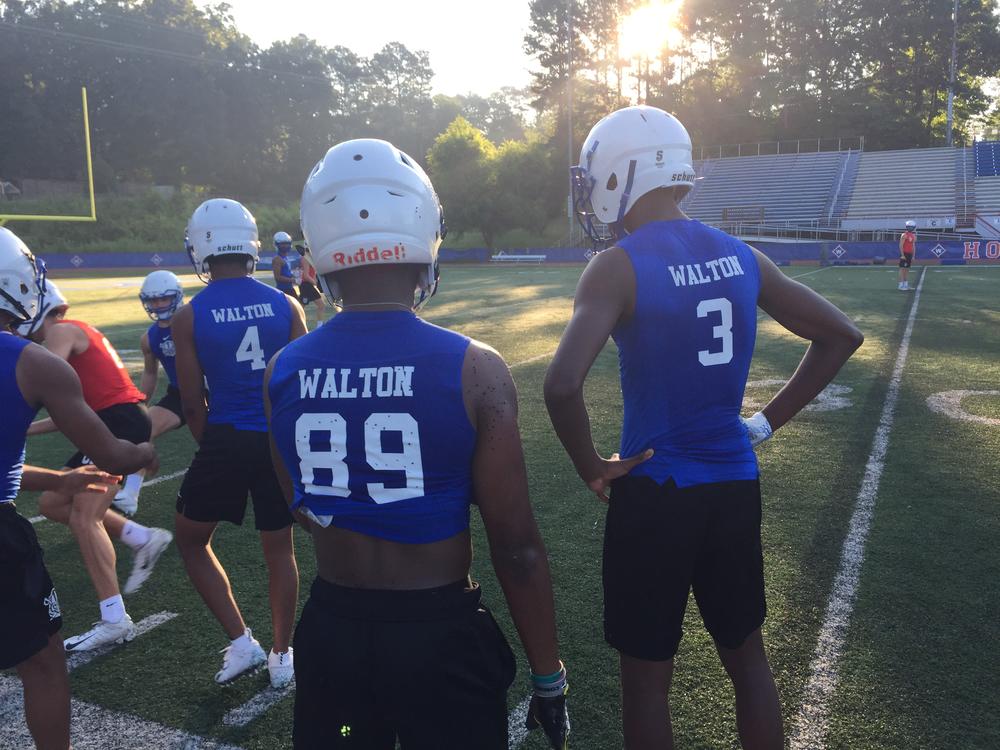 No. 8 Walton Raiders vs No. 6 Mill Creek Hawks – Saturday, 12:00 p.m. at Mercedes-Benz Stadium. 
Storyline: Under second year Coach Daniel Brunner, the Raiders have a team that is Final Four material if not state championship game material. Walton beat eventual 7A state champion North Gwinnett in the Corky Kell last year when they blocked a last minute FG attempt and then reeled off 10 more wins in a row before losing to Colquitt County in the second round. Now starting his 15th season (hard to believe) Coach Shannon Jarvis has built this program from the ground up to become a perennial state contender. 2018 might be a reloading season for the Hawks after reaching the second round of the playoffs last year after back-to-back semifinal finishes in 2015 and 2016. 
One Player to Watch: Walton 5-star Dominick Blaylock is a talent that you don't often see. The nation's No. 5 ranked WR, he has been committed to Georgia since last season. Get used to the name, you're going to hear it a lot in this state for the next four or five years. Once again, the strength of this Mill Creek team should be the offensive line (always a good place to be good) and the reason why is Josh Lovelady one of the top OL coaches in the state. 3-Star OT Jonathan Leech is committed to Virginia.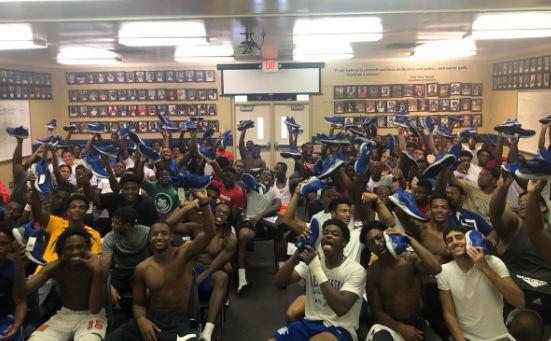 No. 1 Colquitt County Packers vs No. 3 McEachern Indians – Saturday, 3:00 p.m. at Mercedes-Benz Stadium. 
Storyline: Colquitt County could win the 2018 State Championship. Coach Rush Propst has got to be getting a little antsy. The Packers have not won it all since those back-to-back championships in 2014 and 2015 winning 30 straight games in the process although his team came within a whisker last year losing 19-17 in the 7A Final at North Gwinnett. Second straight "reloading" year for McEachern. Last year the Indians played three different quarterbacks (some times in the first quarter like last year's Corky Kell) and a lot of that with a freshman quarterback Carlos Del-Rio Wilson. The Indians "reloaded" all the way to the state semifinals. Don't be surprised if they do that again. 
One Player to Watch: McEachern 4-Star Jamil Burroughs is the No. 4 ranked junior DT in the nation and plays DE for the Indians. Georgia is considered the leader among his 13 offers that also include Alabama, Clemson and Michigan (virtually every major contender for the College Football Playoff). Should create a great match-up with Colquitt County 3-Star OT Kam Bell who has 11 offers including Bama, Mississippi State, Florida, Kentucky and Ole Miss.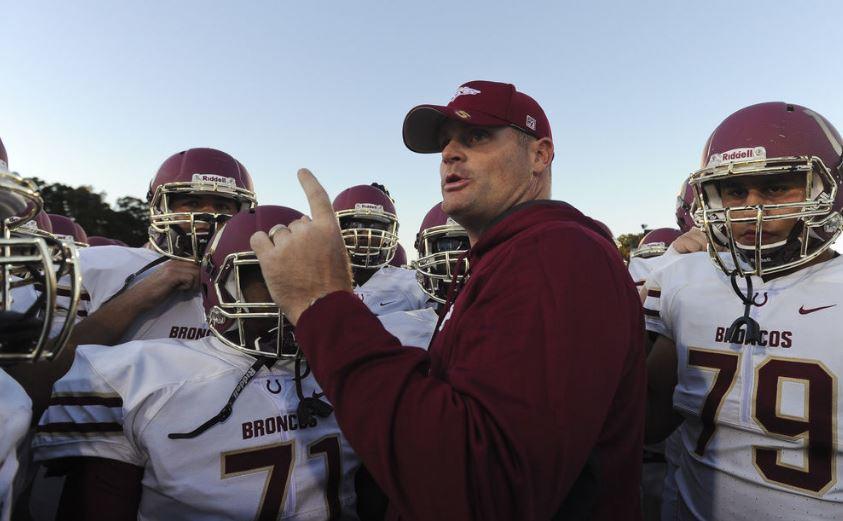 No. 4 North Gwinnett Bulldogs vs Brookwood Broncos – Saturday, 6:00 p.m. at Mercedes-Benz Stadium. 
Storyline: North Gwinnett is the defending 7A State Champions. What a story for Coach Bill Stewart in his first season back as a head coach leading the Bulldogs to 14 straight wins after losing to Walton in the season-opening Corky Kell. He lost highly-touted QB Cade Fortin (now North Carolina Tar Heels freshman) to a knee injury early in the season and then watched as senior John Urzua led them to the school's first ever title. Brookwood returned to past glories reaching the semifinals under Alumnus and Head Coach Philip Jones. The Broncos have to reload here in 2018 but Coach Jones says his team doesn't have a lack of talent, just a lack of experience.
One Player to Watch: Bulldogs have a new QB making his first varsity start with the team Saturday so it's a good thing North Gwinnett has 3-Star RB Tyler Goodson who is committed to Iowa after rushing for nearly 1,400 yards last season and totaling 23 TD. Brookwood lost all of its recruiting stars from their 2017 semifinal team. Chris Carter is back as the lead running back and will likely be counted on to shoulder a heavy load for an offense that includes a new QB and all new WRs.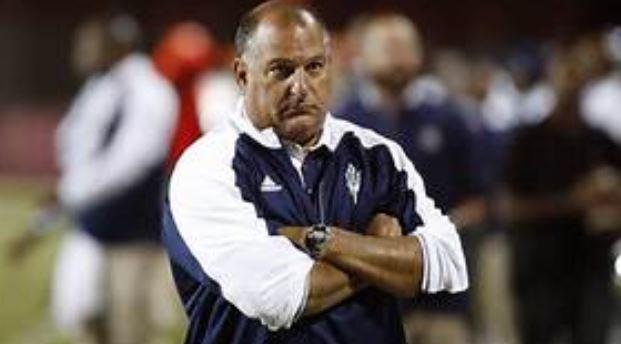 No. 10 Norcross Blue Devils vs No. 4 Mays Raiders – Saturday, 9:00 p.m. at Mercedes-Benz Stadium. 
Storyline: Norcross is no stranger to the Corky Kell and will play a Mays team that becomes the first Atlanta Public School to be invited to play in this event. Blue Devils coming off a disappointing 5-6 season in 2017 but are led by one of the state's best coaches Keith Maloof who begins his 20th season at Norcross, a run that includes two state championships. The Raiders are 44-9 the last four seasons. Coach Niketa Battle has continued what Corey Jarvis started when he led Mays to the 2014 State Championship Game. 
One Player to Watch: Norcross 5-10, 213-pound tough-as-nails LB Christian Wright who recorded 120 tackles last season as a junior with 19 TFL. Mays 3-Star QB Jahquez Evans is committed to South Florida and is the No. 22 ranked dual threat QB in the nation.
So there you have it. Three Days. Nine Games. Corky Kell Kickoff Classic. Just the thing to get you started for our incredible, upcoming 2018 season on GPB starting Sept. 14 with Carrollton at Rome and then Sept. 21 Colquitt County at Grayson. We'll be choosing the games less than two weeks in advance for all the games after that.
 It's Go Time.
Secondary Content
Bottom Content