Section Branding
Header Content
Top Five Games On The Class 6A Schedule
Primary Content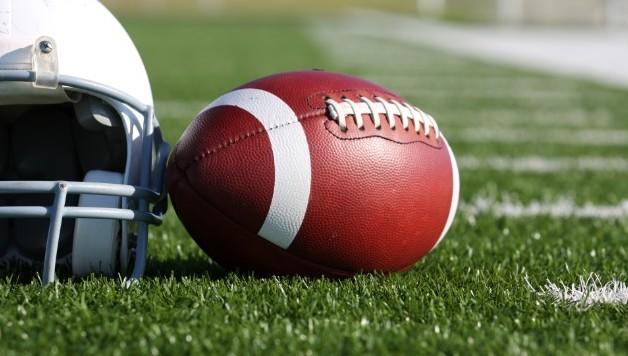 So I got a pretty favorable response to my blog last week about the top five games in 7A this season, but a few of you never bothered to actually read the blog and freaked out at some of my omissions.  So let's cover this ground again.  I will always give preference to a region game over a non-region game when I make a list like this.  That's because winning region games are the games that get you into the playoffs while no matter how big the non-region game, it will not help you one bit in the standings.
I now realize at issue here is the definition of what exactly is a "top game."  My definition of "top game" is a game of most importance.  While it seems the definition of "top game" for some is potentially the most exciting game of the season.  Or maybe it's the most hyped game of the season.  All that is well and good, but I will roll with my definition for compiling my list again this week.
Of course as one tweeter tweeted last week, he predicts the top game of the season will be the state championship game.  Touché.  So the following are my top five 6A games for the 2018 regular season.
5. Mays at Douglas County, Oct. 5:  Coach Johnny White has done a great job of revitalizing the Douglas County program.  Coach White is 16-6 in his first two seasons with the Tigers snapping the program's eight-year streak without a winning season upon his arrival. The one thing his team hasn't been able to do yet is compete with the Mays Raiders.  Douglas County has been outscored by Mays 90-3 the last two years but this year the Tigers get the Raiders at home.  
Coach Niketa Battle has continued what his former boss Corey Jarvis started and that's turning Mays into a state championship contender.  The Raiders are 44-9 the last four seasons and last year won 11 straight until being stopped by eventual state champion Lee County in the quarterfinals.  
Mays' success has not gone unnoticed and this year Mays has been included in the Corky Kell Classic field and will play Norcross at Mercedes-Benz Stadium two Saturdays from now.  Last year's game between Mays and Douglas County decided the Region 5-6A title and I expect the same this year.
4. Glynn Academy at Brunswick, Oct. 19:  This game will likely decide the Region 2-6A championship and perhaps just as big, bragging rights in the city of Brunswick.  You can't say enough about what Coach Rocky Hidalgo has done at Glynn Academy.  He's gone 41-13 in his four seasons with the Red Terrors and got them to the 2015 State Championship Game.  Hidalgo's teams have not won less than nine games in any of his four seasons there.  
For perspective, Glynn Academy had had only one season with more than nine wins in the previous 51 seasons before his arrival.  But what he did last year in the wake of the devastation left behind by Hurricane Irma might have been his best work yet.  The fact they were even able to finish the season much less reach the state semifinals before losing a 42-38 shootout at eventual state champion Lee County was absolutely remarkable.
Sean Pender's first season at Brunswick witnessed a 7-3 turnaround for a program that had not won that many games since 2010.  Glynn won the bragging rights battle and the region title last year with a 26-13 victory.  The Pirates rebounded from that to win three straight before falling to Northside-Warner Robins 24-21 in the first round of the playoffs.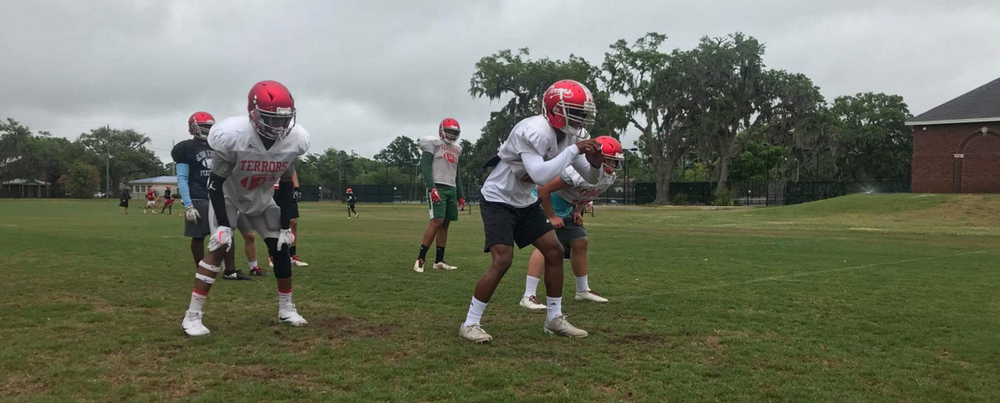 3. Tucker vs Buford and at Grayson: Okay, I know I'm cheating and breaking my own rules, but I'll claim creative license here.  Let me explain.  With all due respect to Tucker's opponents in Region 4-6A, I find it highly unlikely that the Tigers will be challenged in their seven-game region schedule.  Tucker's closest region game last year was a 36-7 win over Lovejoy.  That was also the lowest offensive output for the Tigers in a region game.  Tucker has lost only one region game the last five seasons under coach Bryan Lamar going 32-1.
Although I doubt he would say it publicly, Lamar probably expects more of the same here in 2018.  But he doesn't have to say it.  His scheduling of Buford two Fridays from now in the Corky Kell Classic followed by an ESPN game at Grayson a week later, tells me he realizes his team needs some challenges in the regular season and these just might be the only two he gets before the playoffs.
2. Northside-Warner Robins vs Coffee and Lee County: Again I'm kind of bending my own rules here by choosing two games instead of one.  In fact the last two games on my list come from that 6A bloodbath which is known as the Region 1 schedule.  Three of the top six teams in the final 2017 6A rankings came out of this region and Coffee and Lee County played for the state championship in December. 
Last year the Eagles played these two teams back-to-back and lost at Lee County 16-13 in overtime and then the following week fell at Coffee 14-12.  Northside gets both of them at McConnell-Talbert Stadium this season in back-to-back weeks hosting Coffee Oct. 5 and then Lee County Oct. 12.  The Eagles finished 8-4 last season with those two aforementioned losses plus a season-opening loss to rival and 5A state finalist Warner Robins and then a season-ending second-round playoff loss to eventual 6A semifinalist Tucker.  
It was a "down" year for the Eagles.  Coach Kevin Kinsler's teams had gone 80-11 the previous seven seasons.  Getting these two rivals at home rather than the road could mean the difference in a region championship and No. 1 seed compared to the No. 3 seed the Eagles were in 2017.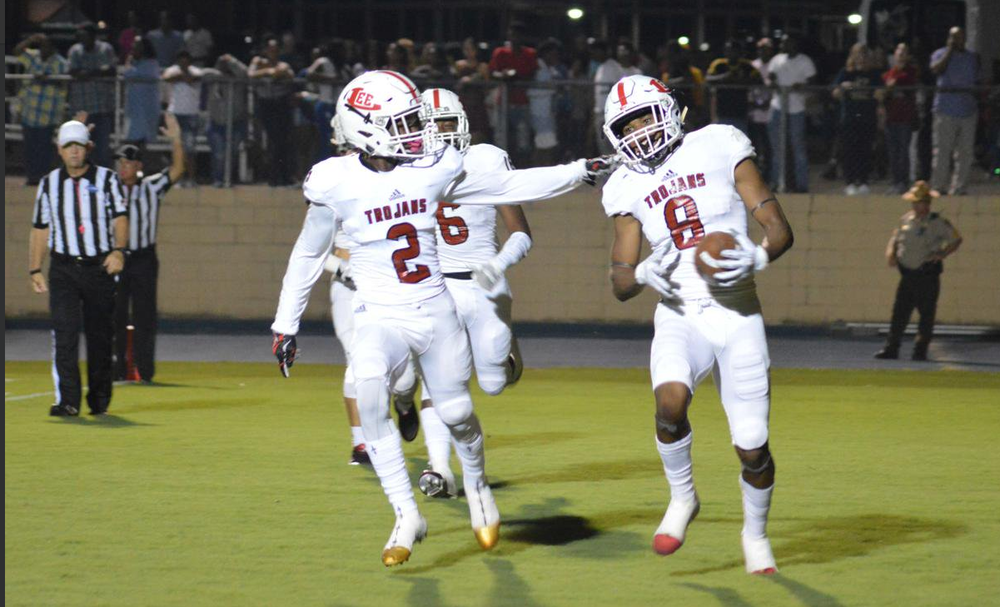 1. Lee County at Coffee, Nov. 2:  Rematch of the 2017 6A  championship game won by Lee 28-21 in overtime.  This game was supposed to be played at Mercedes-Benz Stadium but because of the snow/ice storm that hit Atlanta ended-up being played a week later than scheduled and at Leesburg's Trojan Field.  
It was played there because Lee County had beaten Coffee there six weeks earlier 23-7 in the regular season finale to win the Region 1 championship.  As fate would have it, had Coffee won that game, they would have hosted the weather-delayed state championship Game.  
Now the Coffee Trojans get to host the "other" Trojans at Jardine Stadium to end the 2018 regular season.  I'm guessing the folks in Douglas have had this one circled on their calendars since last Dec. 15 and probably feel like they've got a score to settle.  This game could very well decide the Region One title again and as recent history tells us … who knows what else?
Secondary Content
Bottom Content