Section Branding
Header Content
GPB Sports Preps for 2018 High School Football Coverage
Primary Content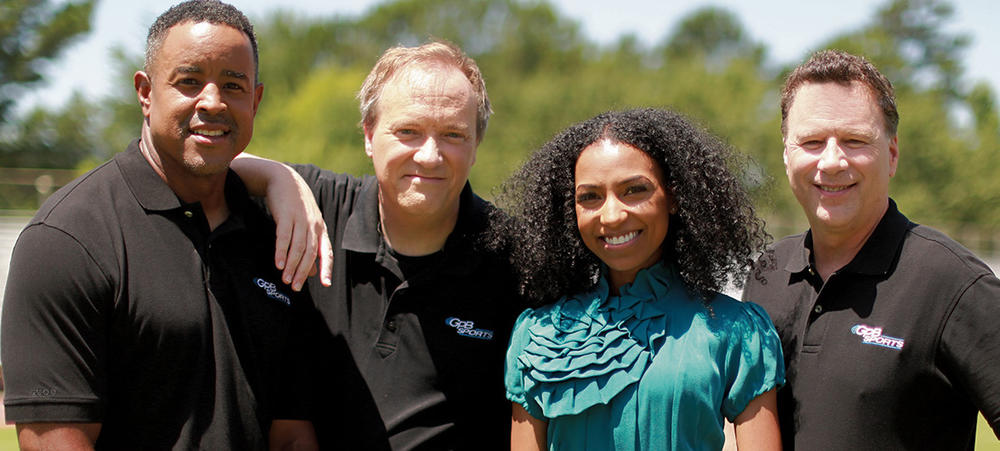 It's almost time for high school football, and GPB Sports has it covered! You asked for it, and we're excited to tell you that we'll be back on the road this year with live game coverage beginning Friday, September 14th.
We'll kick the season off in August with GPB Sports Game Correspondent Jon Nelson bringing us the latest news and game updates from GPB Sports on Facebook Live.
As we begin regular season coverage on Friday, September 14, we're elated to announce some new additions to our talented team.  Chelsea TaFoya, a veteran media professional who is experienced in all areas of production, will serve as "Football Fridays in Georgia" Host this year. Her credits also include interviews with sports stars including Earvin "Magic" Johnson, former Arizona Cardinal Kurt Warner and Green Bay Packer Clay Matthews, among others. Brian Jordan, a former Major League Baseball outfielder and National Football League safety who played for both the Atlanta Falcons and the Atlanta Braves, joins the GPB Sports family as a Game Analyst. 
Returning members of the GPB Sports team include Matt Stewart, who will handle Play-by-Play, a position he's held with GPB Sports since 2014.In his more than 30 years as a sportscaster, Matt has called games in the SEC, ACC and more. Sidelines Correspondent Sam Crenshaw is a broadcast veteran also with more than 30 years experience in radio and television sports reporting, including currently serving as a weekend morning host for 92.9TheGame.  South Georgia Game Correspondent Tommy Palmer is an Associated Press award-winning sports broadcaster who has covered over 900 sporting events in his career. Game Correspondent Jon Nelson has been a television journalist for twenty-five years based in Atlanta who has covered events including Super Bowls, World Series, All-Star Games, Summer Olympiads, the Masters, and more.  He has also covered high school athletics for GPB for twenty-one years as a Host and Correspondent.
Weekly game coverage will begin with the "All-Access Pass" pre-game show at 7 PM, followed by the "Football Fridays in Georgia" live game broadcast. Coverage will continue throughout the season with the 2018 GHSA Playoff Games and the GHSA State Championships live from Atlanta's Mercedes-Benz Stadium.
Stay tuned for more exciting news from GPB Sports!
Secondary Content
Bottom Content