Section Branding
Header Content
GHSA 5A Final Rome at Warner Robins Promises to be Great
Primary Content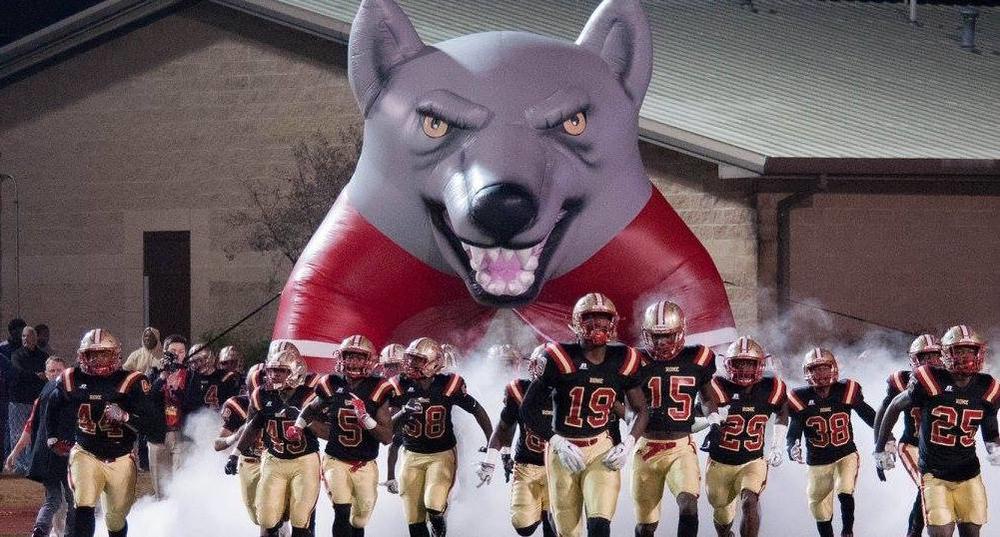 It's hard to miss the irony. Six of the GHSA's Football State Championship Games in the ultra-luxurious, $1.6 billion domed, halo-board rimmed Mercedes Benz Stadium where postponed last weekend because of…weather. While MBS could keep the snow out, it could not do anything about the snow that continue to mount outside leaving the GHSA no recourse but to send everybody home for the weekend. 
As a result, high school football in Georgia takes a step back in time this Friday night as those six-remaining high school state championship games will be played on actual high school football fields in actual high school football stadiums.  While that might suit the nostalgic, it leaves thousands of others unable to squeeze into those tinier stadiums and hundreds of thousands more without a chance to see all six of those state championship games. GPB will televise the 7A State Championship Game with Colquitt County playing at North Gwinnett Friday, 7:30 pm.  That should be a great game.
From a record standpoint, no game will be better than the 5A State Championship when the Rome Wolves play at Warner Robins. It is the only state championship game out of the eight here in 2017 that pits two 14-0 teams against each other. It also represents two traditional powers that find themselves back among the state's elite.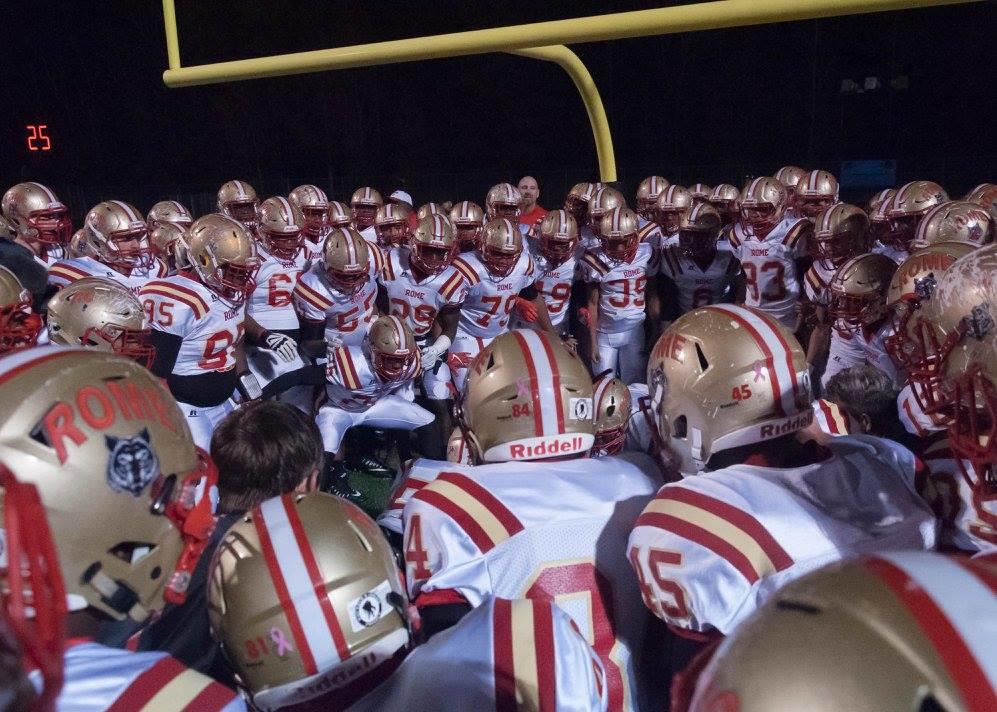 The Rome Wolves have carved their own place in history. Born in 1992 out of the consolidation of West and East Rome High Schools, the "new" Rome High School had difficulty finding its own football identity. East Rome had won state titles in 1977 and '78.  West Rome won four straight titles from 1982-85 and five overall. Prior to last season, Rome had made it was far as the state semifinals once, which isn't so bad except when your big brothers won 7 state titles between them.
The Wolves finally broke through last year surprising Buford to win the 2016 State Championship. Rome will carry a 26-game winning streak into Friday's state final in Warner Robins including a stunning 45-7 rout of Buford in the state semifinals two weeks ago. Rome has not had a game decided by less than three touchdowns since a 33-21 season opening win vs Harrison.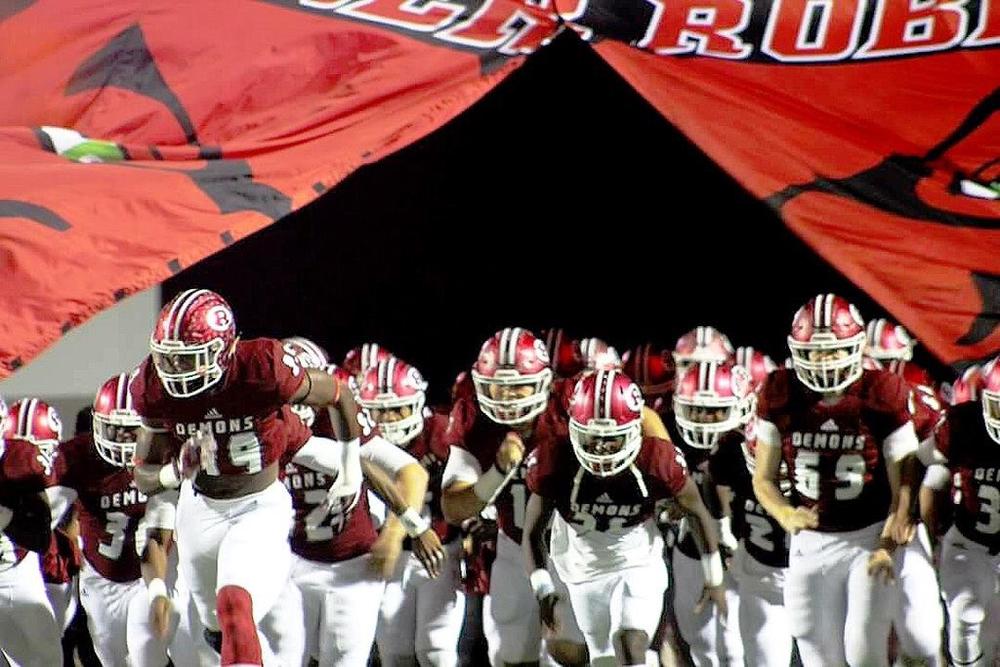 Meantime Warner Robins is trying to become the seventh program in history to win a state title after finishing with a losing record (3-8) the year before.  Four of the Demons' 14 wins have come by a field goal or less prompting Coach Mike Chastain to call his team "the most battle-tested in the state." Chastain, who played at rival Northside-Warner Robins, has the Demons seeking their first state title since 2004 and fifth overall.  The first four came under legendary Coach Robert Davis as did 18 of their 25 region titles, only two of which have come over the last 13 years. 
In a game full of playmakers that can throw, catch and run with the football, the real story of this game will likely be decided at the line of scrimmage.  Can Warner Robins block Rome's future D1 defensive line led by 5-star Adam Anderson who is committed to Georgia.  While he is likely an outside linebacker with the Bulldogs, he plays defensive end for the Wolves.  He is joined up-front by three-star Jamarcus Chatman who decommitted from Tennessee Monday, three-star Quon Griffin who decommitted from LSU two Mondays ago, and Navy commit T.J. Cammack.
Anderson will likely find himself battling Warner Robins left tackle Christian Armstrong who is a 6-5, 335-pound three-star that is committed to Florida State.  Armstrong defends the blind side of Dylan Fromm.  He is the younger brother of Georgia freshman star quarterback Jake Fromm.  Dylan has had himself quite the season passing for 34-hundred yards with 35 touchdowns and just nine interceptions.  His twin brother Tyler has caught 42 of his passes for five touchdowns but is just one of many lethal weapons for the Demons offense.  Julius Cobbs has 67 catches for 13 touchdowns, Jaeven West has 61 receptions, 61 carries and 12 total touchdowns and running back Jarius Burnette has rushed for over 12-hundred yards and scored 16 touchdowns.  But can they produce like that against this Rome defense?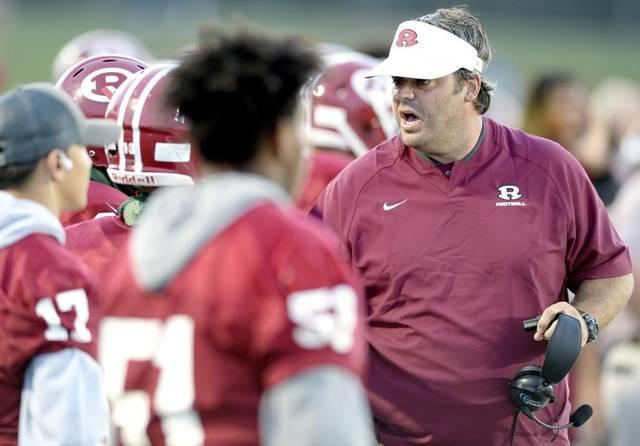 And can Warner Robins defense which Coach Chastain admits does not have any "super big-time guys," stop a Rome offense that has not scored less than 45 points since its season opener, topped 50 points seven times and in three of those seven games topped 60?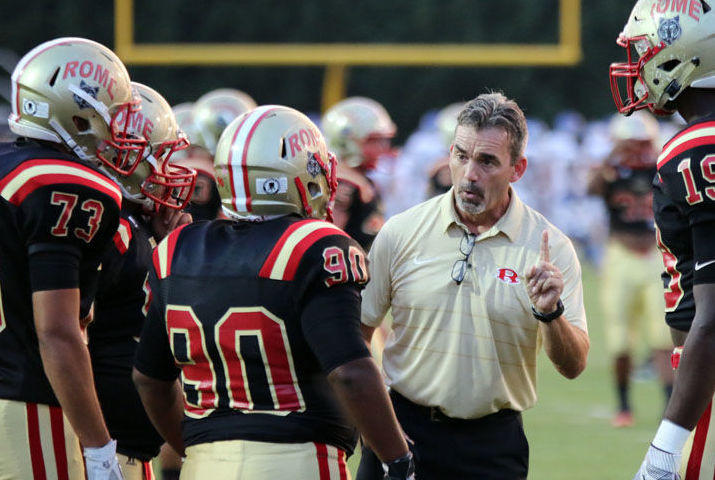 Quarterback Knox Kadum is the centerpiece.  Coach John Reid says, "there are guys that are going to look a lot better at the quarterback camps…but Kadum is a winner."  He's taken the snaps in all 26 of their consecutive wins and is a three-star junior with offers from Tulane and Georgia Southern.  Kadum has passed for nearly 2,000 yards with 22 touchdowns and only two interceptions while also rushing for 664 yards and 10 touchdowns. 
When Kadum is not running or passing, he's handing-off to either Jamious Griffin or Jalynn Sykes.  Griffin is a three-star junior with 12 offers including West Virginia, North Carolina State and South Carolina.  Sykes is a senior with 18 offers including Michigan State, Ole Miss, Tennessee and Virginia Tech.  Between the two of them, they have rushed for nearly 22-hundred yards and scored 42 total touchdowns.  Kadum's favorite target is Xavier Roberts-Donaldson who Coach Reid says is faster than Randall Cobb, who he coached while winning two state Tennessee state titles at Alcoa.  Roberts-Donaldson is the nephew of Ray Donaldson who was an All-American center at Georgia and had six Pro Bowl seasons in his 17 years in the NFL with the Colts, Seahawks and Cowboys.
This game is dripping with star-power, high-powered offenses, shutdown defenses and decades of tradition.  Whatever the price of admission, it will be a bargain. 
Secondary Content
Bottom Content