Section Branding
Header Content
Top Stories and Arms Race: The Playoffs Round 1
Primary Content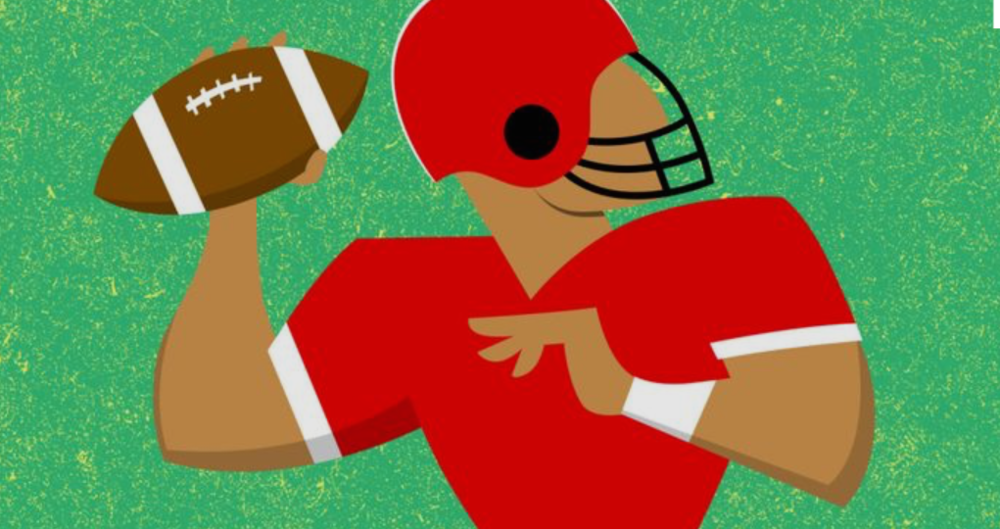 By Brooks Burns
We are finally here… the playoffs!
After 12 weeks, the name of the game now is "Win and Advance." The teams who can manage to win 4 consecutive games will earn a trip to Mercedes-Benz Stadium in Atlanta for an opportunity to win a State Championship. And they all know it won't be easy. 
Allatoona head coach Gary Varner has first-hand experience of leading his Bucs to the playoffs. Coach Varner, who has been the head coach since the program started in 2008, has managed to guide his team to the playoffs 8 consecutive years -  from 2010 to present day. His 2015 Bucs squad came home with a State Championship.  Allatoona finished the regular season with a big win over Region 6 foe Dalton- earning the Bucs the 2nd seed in the 6A bracket. Allatoona ended the regular season at 7-3 with two of their losses coming from Harrison (and their dynamic 5-star QB Justin Fields), and to Cartersville and the arm of talented QB Trevor Lawrence.
Allatoona is led by their defense. Get this: in their victory this season over River Ridge, the defense allowed only 2 total yards of offense!  On the other side of the ball Coach Varner, who is also the Offensive Coordinator, is working with a very young and inexperienced offense including Sophomore QB Dante Marshall - a dual-threat QB that has made huge steps not only as a QB but as a leader. The Bucs are no one to over look. Coach Varner and his team are poised to make another deep playoff run. Allatoona will face the Langston Hughes Panthers this week in the first round of the playoffs as Coach Varner tries to win his second State Championship. 
Coach Varner always gives the same speech to his team before the playoffs. It usually comes after Monday practice. He tells his team that winning playoff games is very simple. He says: "All we need to do is block and tackle. Oh, yeah and some luck."
Coach Varner's approach to the playoffs may seem obvious and is a bit simple but, for his players, it helps to relieve some of the stress of what can be a very stressful situation.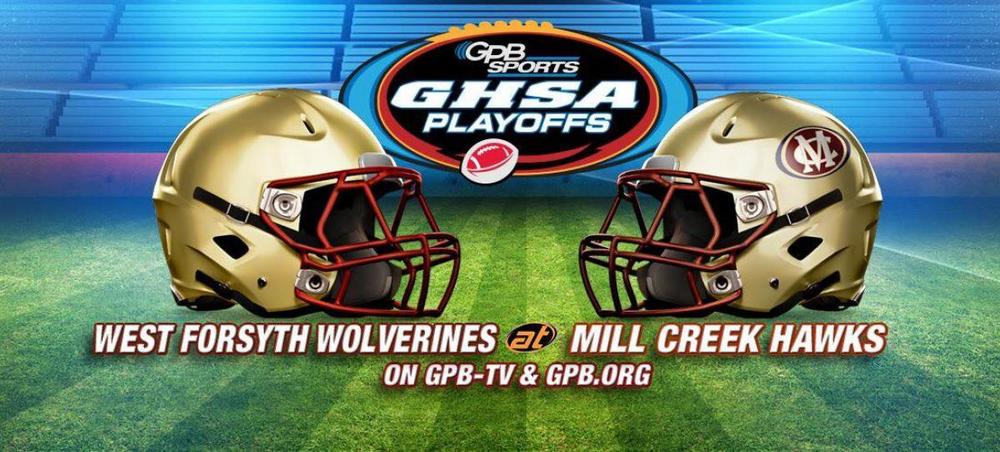 This week, the GPB Sports team is back on the road travelling to Mill Creek where the Hawks will battle the West Forsyth Wolverines. Last week, the 10th- ranked Hawks beat up on Duluth, 56-7. Coach Shannon Jarvis' rushing attack has been very dominant over the past few weeks and they will need the same production this week. West Forsyth lost to their longtime rival, South Forsyth, 28-14 to end the regular season.  The Wolverines defense will have to step up this week if they are to pull off the upset in this 7A matchup. West Forsyth knows they will need to play near perfect to do so. Make sure to tune in to GPB Sports at 7pm Friday for Live coverage of this first- round playoff battle.
Now to the Arms Race! 
The final regular season game is where teams that are on the outside looking in at the playoffs must play their best ball. And Central Gwinnett's QB Jarren Williams did his part- passing for more than 400 yards and 6 TDs. It was a performance that  Coach Todd Wofford and his staff will probably never forget. Unfortunately, Central Gwinnett fell short to Parkview and will miss the playoffs. As for what's next for Jarren Williams he will  suit up next season as a Kentucky Wildcat. We wish him lots of success.
Arms Race:
1.     Trevor Lawrence. Cartersville. PRO. Last Game: 200 yards 2 TDs. Next Game: Blessed Trinity
2.     Justin Fields. Harrison. DUAL. Injured Next Game: Alexander.
3.     Emory Jones. Heard County. DUAL. Last Game: 8-12 272 yards. Next Game: South Atlanta.
4.     Jarren Williams. Central Gwinnet. DUAL. Last Game: 24-38 406 yards 6 TDs 9 rushes for 76. Season over
5.     Knox Kadum. Rome. PRO. Last Game: 4-5 passing for 124 yards. Next Game: Cedar Shoals.
6.     Michael Barret. Lowndes. DUAL. Last Game. Did not play. Next Game: Campbell 
7.     Steven Krajewski. Colquitt. PRO. Last Game: Did not play. Next Game: Pebblebrook.
8.     Gunnar Watson. Taylor County. PRO. Last Game: Won by 31. Next Game: Lincoln.
Others to watch:
1.     Harrison Bailey. Marietta. PRO. Next Game: Westlake.
2.     Bailey Fisher. Rabun County. DUAL. Next Game: Chattooga
Secondary Content
Bottom Content