Section Branding
Header Content
The Wizard and his Wolves
Primary Content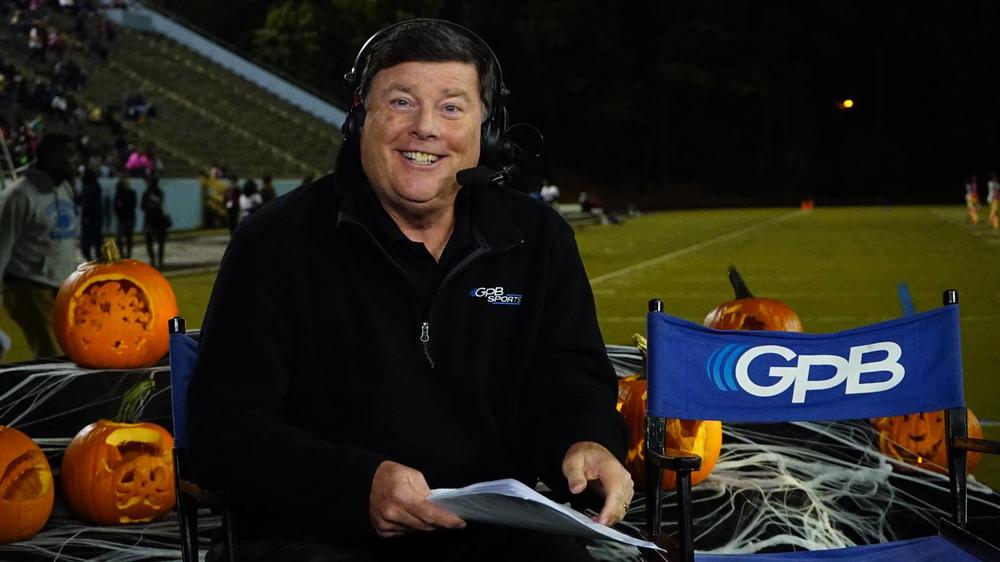 As the regular season comes to a close this weekend, the Buford Wolves are once again poised to make a serious playoff run.  As many throughout the state of Georgia knows, the Buford football program is the Rolls Royce, the Cadillac...dare we say the Mercedes Benz program in the state.  Over the years the Wolves have won a remarkable 11 state championships.  The first coming in 1978 and Buford has really dominated in the 2000's with title runs in 2001, 2002 2003, 2007,2008,2009, 2010, 20012, 2013, 2014.  You add that up, that's 3 three-peats.... and one 4 in a row.  While head coach of the Wolves, Dexter Wood won 210 games and 3 state titles, followed by Jess Simpson who put up the mind boggling numbers of 164-12-0, a 93 % winning percentage and 7 state championships.  Those are two hugely successful coaches to follow, but the new guy on the block is very much up to the challenge and understands the unique heritage of the Buford High School football program.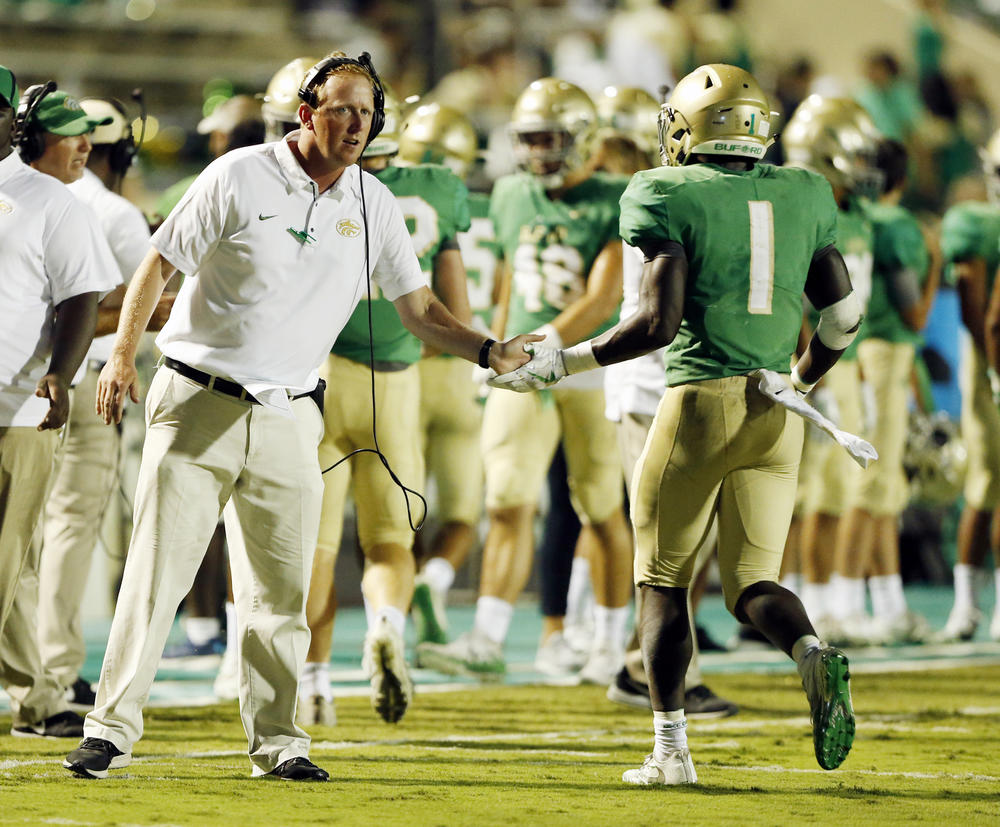 This year the Wolves new head coach is John Ford who did such a masterful job the last four seasons at Roswell, leading the Hornets to a 40-12 record in 4 seasons including back to back 14-1 records making it to consecutive state championship games.
 This year Buford is 7-1, the only loss coming to a team from South Point, South Carolina, a team that was ranked at the time, number 1 in South Carolina and number 8 in the country.  It was a close battle with the Wolves dropping a hard fought game, 33-27.  But all in all, it has been a very successful start to the John Ford coaching era at Buford High School.
"No doubt I am coaching in the shadow of giants, former coach now athletic director Dexter Wood (he played college football for the great Bear Bryant)  and Jess Simpson.  I feel so fortunate to be the steward of such a successful program that has such great support from the city, the school, the administration, the parents, and the players" says coach John Ford.
The Wolves lost a lot of talented players to graduation last year, losing 8 on defense and 9 on offense, but following in the great tradition of next man up, the Wolves have not missed a beat this season with a bunch of talented players on both sides of the football. 
Coach Ford named a number of guys having outstanding seasons including Anthony Grant, a two-way star, a running back-linebacker, who has verbally committed to the University of Tennessee.  Anthony has rushed for 596 yards on 76 carries and scored 14 touchdowns.  On defense he has a team leading 25 solo tackles. 6 tackles for loss, one sack and one interception returned for a touchdown.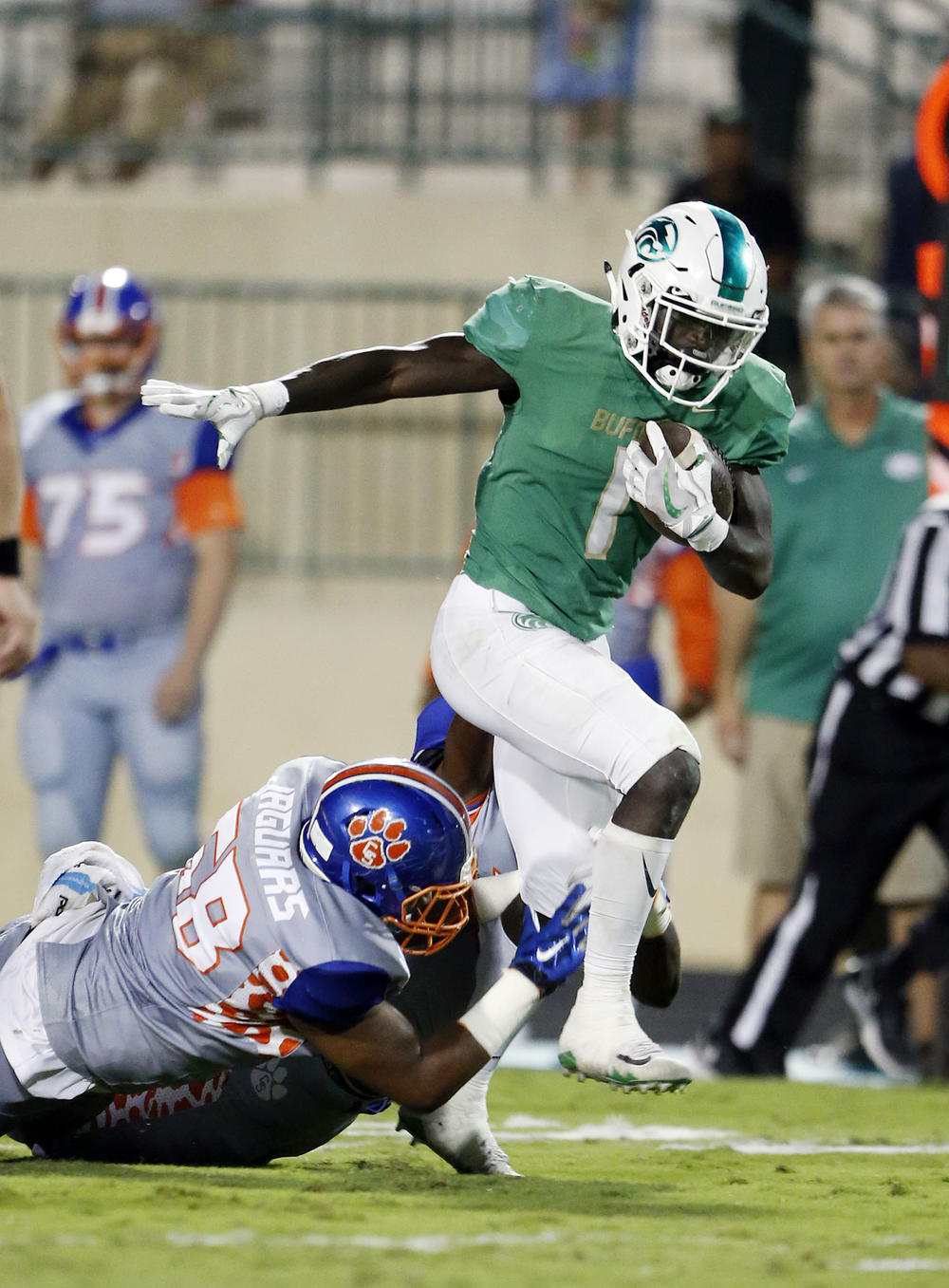 "Anthony Grant is as good as any player I have ever coached.  He is a dynamic two-way player.  He is just a terrific kid in every way, a hard worker, a great leader, and just a great all around person," says the Coach.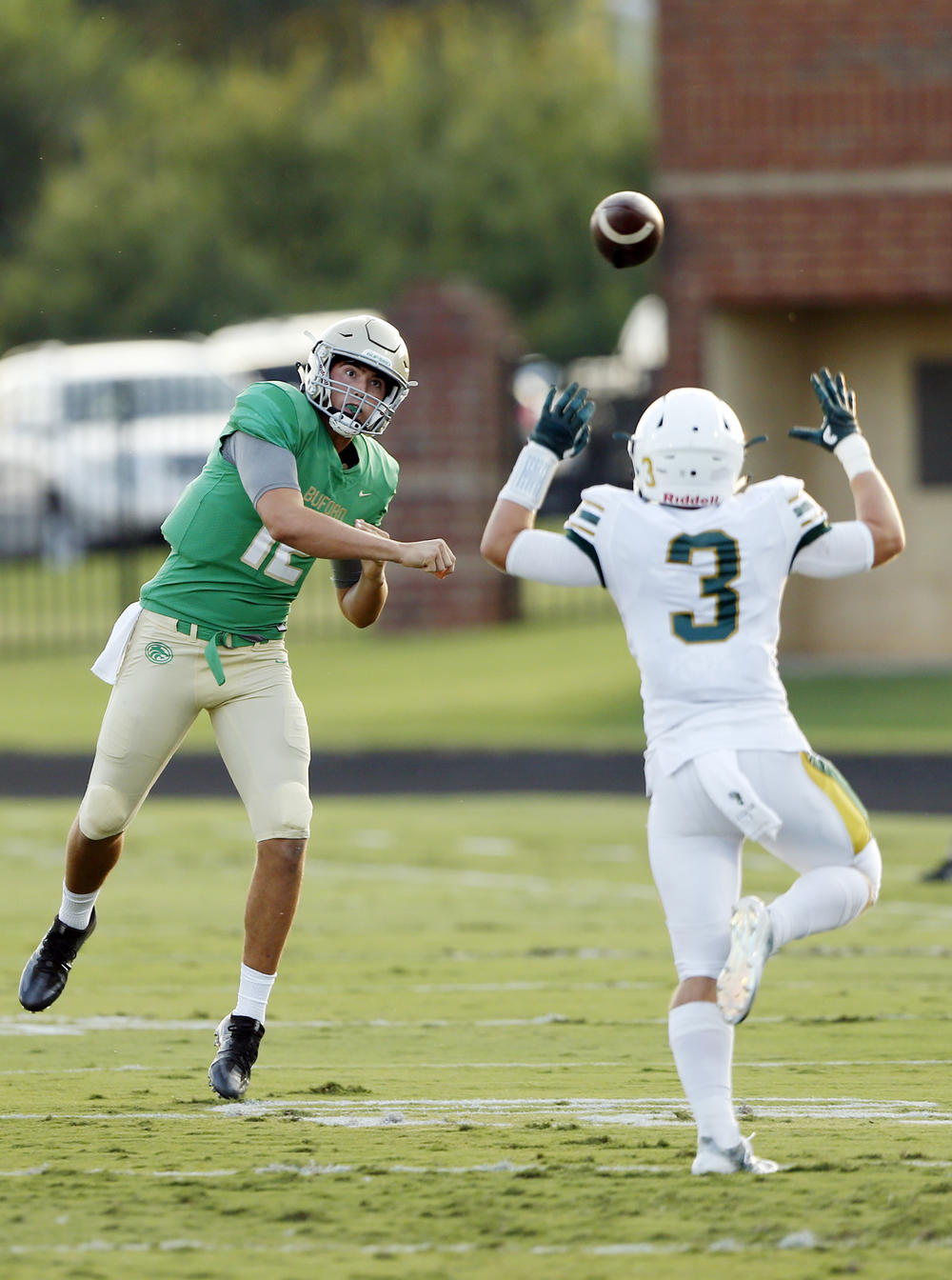 The Wolves also start a freshman at quarterback.  Aaron McLaughlin has had a great first year and he is just going to get better.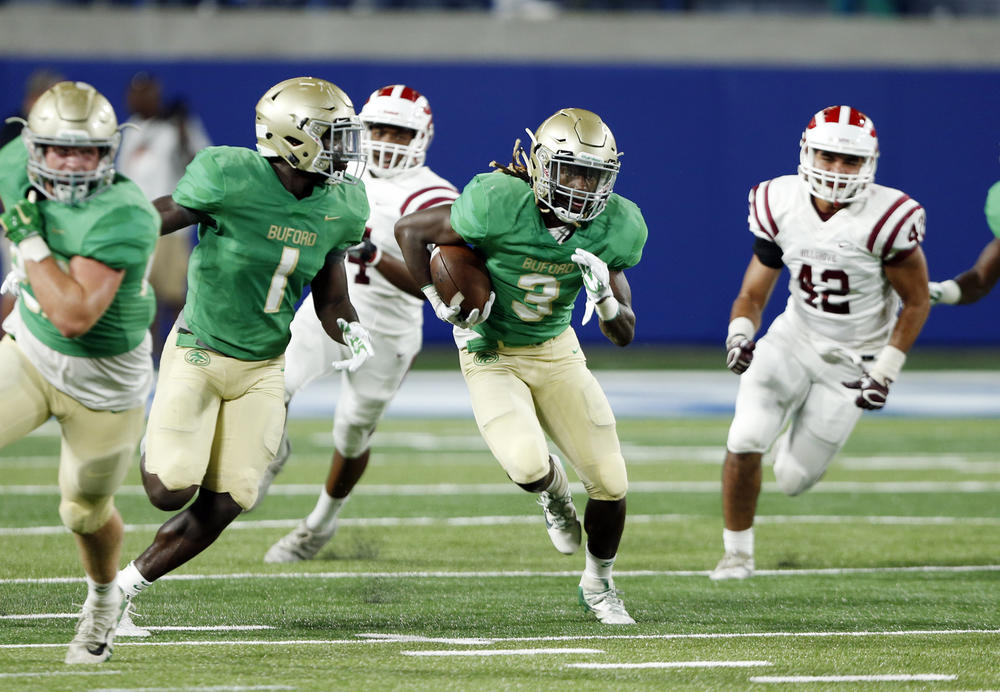 Coach Ford says the offense has been great at taking what opponents give them, some games stressing the running game and others focusing on the passing attack.On defense the Wolves have 11 guys who are hard hitting, quick to the ball, and always looking for a take away. During the season, there may have been a first of its kind as the Wolves had one game where 10 players each scored a touchdown. Now I have searched the record books and Coach Ford and I do not know if that kind of stat has even ever been kept, where a team scored 10 touchdowns by 10 different players. "That night our offense really clicked.  It was very unique and a fun night to coach"
This Friday, the Wolves play an 8-1 Flowery Branch team with the region title on the line.... and rest assured the Wolves players will not be thinking playoffs or Mercedes Benz Dome or anything else...they will be focused on one thing...the Falcons
"Flowery Branch is having a great season, 8-1, they are a very good team and our players will be focused solely on that"
In his first year at Buford, Coach Ford knows he has found a great place to coach..."I have great kids, who really know how to work hard, I have truly been blessed   to be coaching these kids and coaching at Buford High School."
Coach Ford has led a team to back-to-back championship game appearances…if things go right in November and December, this third time, could be the charm.
Secondary Content
Bottom Content