Section Branding
Header Content
Battle of Five Forks Trickum still one of State's best rivalries
Primary Content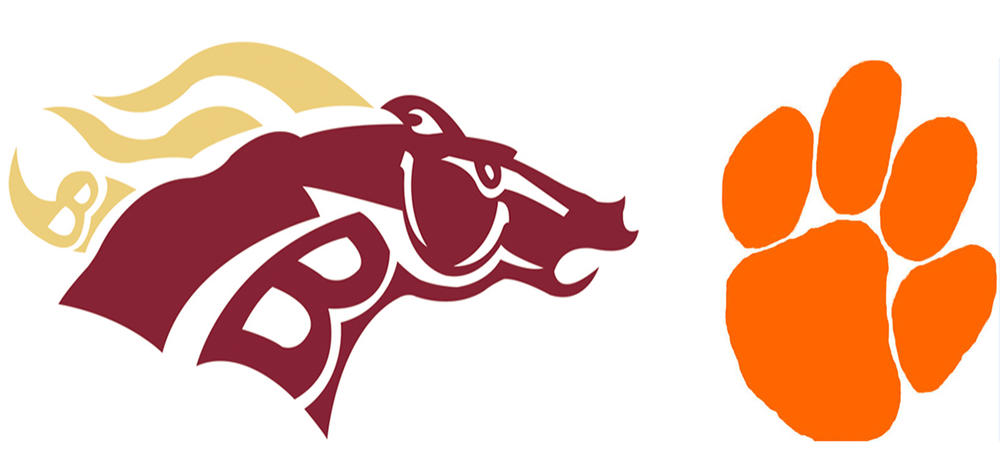 The Brookwood Broncos and Parkview Panthers will meet for the 36th time Friday night.  This was once the biggest game in the state every season. Although it is no longer that, it remains one of the great rivalries in the state.
The rivalry reached its zenith in 2002 when the two rivals separated by close to six miles along Five Forks Trickum Road played against each other in the GHSA AAAAA State Championship Game. The Panthers beat the Broncos that night 28-7 to win their third straight championship. Two games later, in the second game of the 2003 season Brookwood would end Parkview's then-state-record 46-game winning streak.
That 2002 title was the last of the Panthers four state crowns. Parkview would reach the finals once more in 2004 losing to Lowndes. The Broncos have won two state championships in 1996 (the year before the Panthers won their first) and then again in 2010. Brookwood has also reached the championship game on three other occasions including that 2002 loss to Parkview.
All totaled the Five Forks Trickum rivals have six state titles between them and 11 state championship game appearances.  The winner of Friday night's game will have the inside track to winning the Region 7-7A title and with it earning a number-one seed in the state playoffs.
It's been a while since the Battle of Five Forks Trickum carried so much weight. The Broncos have not won a region championship since 2010 when Brookwood went 14-1 that season and also won the second of their two state titles. The drought has been even longer for the Panthers. Parkview has not won a region title since 2004 when the Panthers would reach that aforementioned state final before losing to Lowndes.
It's great to see the rivalry back at a level that draws state attention. Both programs are headed by alums. Phillip Jones is in his third season as the Broncos coach and is 13-6 the last season-and-a-half after going 4-6 in his first season as head coach. Brookwood was 2-8 the season before he arrived. Eric Godfree is in his fourth season as Parkview's head coach and has also gone 13-6 over the last 19 games after the Panthers went 10-11 his first two seasons and 3-7 the year before he arrived.
Last season with our GPB road show there to televise the rivalry to the entire state, the Broncos beat the Panthers 24-23 in an overtime thriller. I would expect nothing less here in 2017.
Brookwood Recruit Watch: 
4-Star WR Matthew Hill committed to Auburn. 
3-Star OT Casey Holman committed to Duke.
3-Star ATH Jamison Collier committed to Ohio.
3-Star CB Kendall Williamson who just this week committed to Stanford.
3-Star RB Dante Black who has 11 offers including Army and Air Force. 
Parkview Recruit Watch: 
3-Star WR Miles Marshall committed to Indiana.
3-Star RB Christian Malloy who has 30 offers including Indiana, Northwestern and Purdue.
3-Star WR Justin Long offered by Arkansas State.
3-Star Junior ATH Malik Washington 14 offers including Auburn, Mississippi State and Tennessee. 
We'll be keeping our eyes on Brookwood at Parkview and all the other big games in the state Friday night when we bring you another edition of Football Fridays in Georgia.  Join us for all the scores, highlights, big stories and recruiting news 7-10 p.m. on GPB.
Here's a mid-week look at this week's top recruiting news:
Rome's Adam Anderson – 247 Sports Composite 4-Star and #2 Outside Linebacker in the country – will announce his decision Thursday. He will reportedly choose between Georgia and Alabama. He once committed to Georgia and then de-committed, and then committed to LSU and de-committed this summer.
Taylor County's Lyn-J Dixon – 4-Star and #6 All-Purpose Back in the country – Decommitted from Tennessee.  Has 18 other offers including Alabama, Georgia and Clemson.
Brookwood's Kendall Williamson – 3-Star WR – Committed to Stanford over 31 other offers.
Landmark Christian's Al Hogan – 6-3, 285-pound OG – Committed to Wofford.
Secondary Content
Bottom Content