Section Branding
Header Content
What a Start In Raider Valley!
Primary Content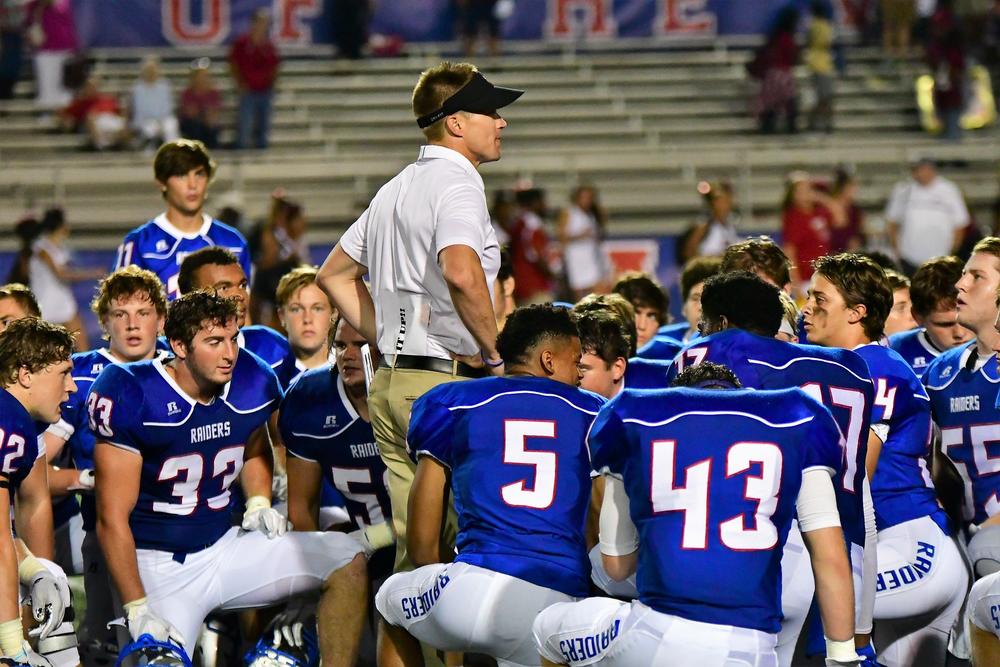 It has been a whirlwind of a year in Raider Valley. The Walton Raiders have a first year head coach in Daniel Brunner and the team has blasted out to a picture perfect 5-0.
"It has really been a blessing to get this job. It is my dream job and I have really been fortunate. I have some great guys on my staff, great kids, it's a great community, it is just an ideal situation."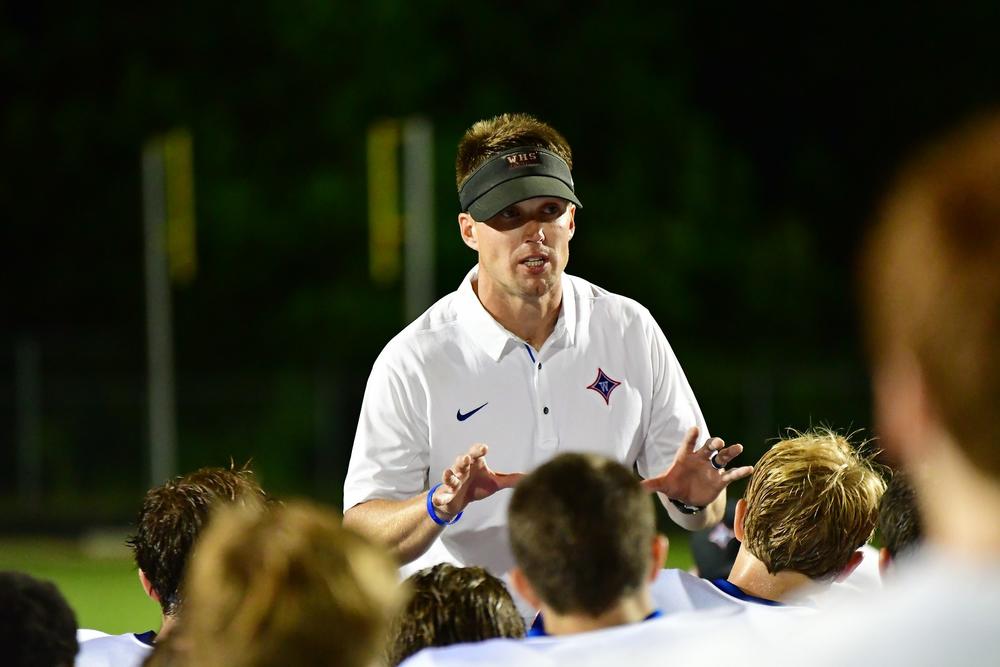 Coach Brunner got the top job in May after Mo Dixon decided to head south to be the Defensive Coordinator for Rush Propst at Colquitt County. Two other members of that staff got head coaching jobs themselves as Brett Sloan is now the "Trail Boss" of the Longhorns at Kell High School and R.C. Helton is the "King Cardinal" at Osborne High School.
To fill the head-coaching slot Athletic Director Chris Williams promoted Daniel Brunner - which looks to be a sensational move.  The Raiders have won the first five games of the Daniel Brunner era, and that first win over now 5th ranked North Gwinnett, 31-28, helped set the tone for the season so far.
"We knew how good North Gwinnett is, and winning that game has instilled a lot of confidence in the kids and the coaches going forward and I tell you, being a special teams coach, and winning that first game on a great special teams play, blocking a field goal attempt on the last play of the game, now that is a special win."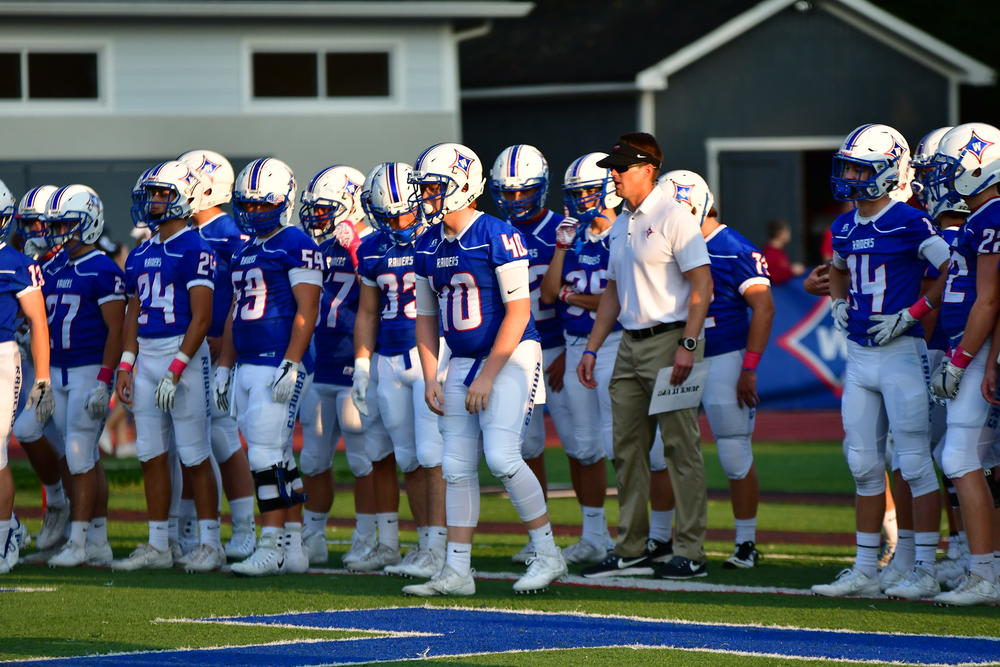 The Raiders certainly have not rested on their laurels posting four more impressive wins
42-35 over now 7th ranked Brookwood
41-7 over Pope
44-10 over Wheeler
34-20 over Dacula.
The Raiders have piled up 192 points in those five games-which calculates out to a 38.4 points a game average. Offensively, the team has been led by QB Austin Kirksey-who had a monster game against Dacula-passing for 358 yards and three touchdowns along with two talented running backs.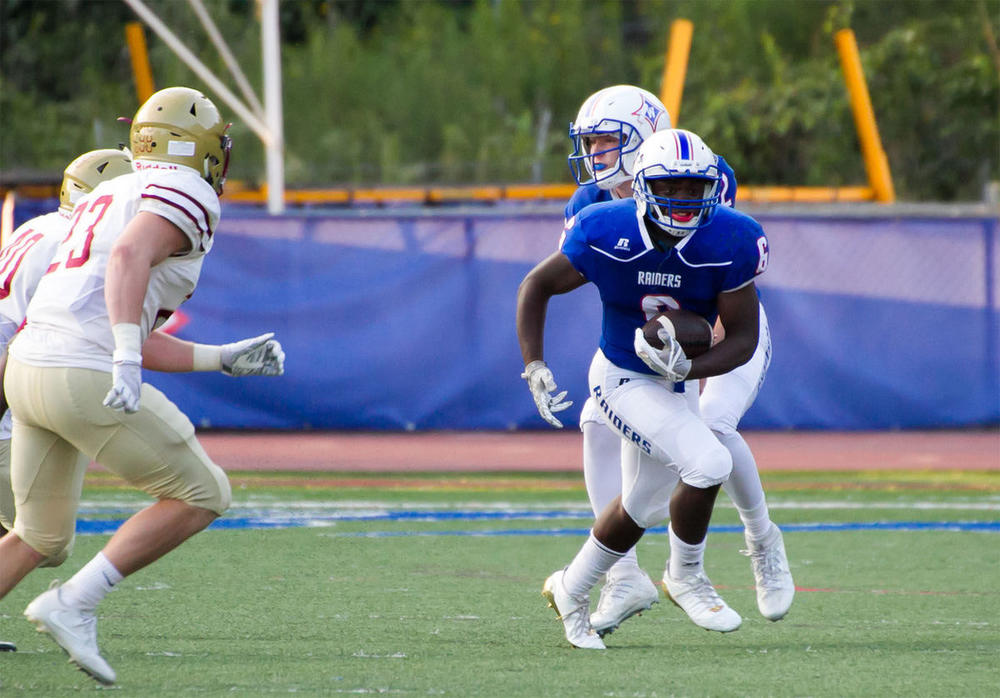 D.J. Soyoye is a junior and the coach calls him a "game changer" with the ability to make the big play at the crucial time in the game. The other starting running back is senior Stephan Jean-Francois who is steady, reliable, a good student, and one of the team leaders.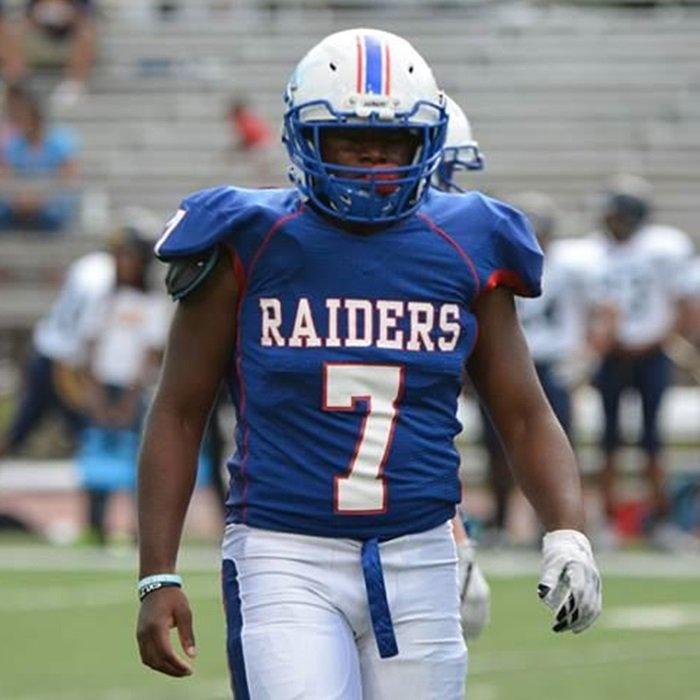 Defensively the coach says the "heartbeat" of the defense is linebacker Malik Adams who has so much positive energy that it conducts over to the other players.  Dawson Victor and John Henry Davis lead the way on the D-Line and Coach Brunner says he has a lot of experience in a very talented defensive secondary.
Obviously you can't be any better than 5-0 at this point. And I asked the new head coach about how good this hard working team could become:
"Well, we have to stay healthy, we have some bumps and bruises, but you have to stay healthy and then we can make a run.  This team has been very good about working hard each week and improving and getting better game by game.  If we keep that up, we can make a run at the Region title and beyond."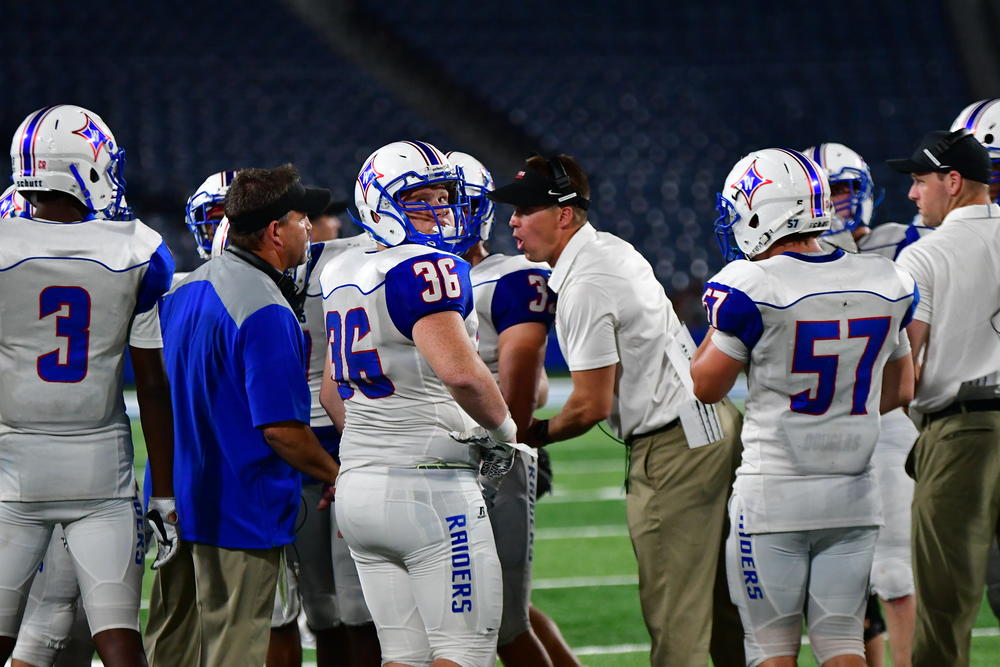 The Raiders posted a 4-6 record last year so they have already won more games in just 5 tries. I could tell by our conversation that Coach Brunner feels this is a special bunch. These Raiders are hard workers, these Raiders are dedicated in the weight room, and these Raiders are a very coachable bunch. 
The Raiders played for a state title in 2011 under Coach Rocky Hidalgo at the Georgia Dome. Of course, this year, 16 teams will get a chance to play in the brand new Mercedes Benz Stadium.
And you only have a first head-coaching season, once in a career. Coach Daniel Brunner is making the most of his. Halfway through this first season of this "Dream" job it has turned into a nightmare for the opposition-and very pleasant, in fact… just perfect… for the faithful in Raider Valley.
This week, The Raiders go for win number 6 on the season taking on Cherokee High School as they kick off region play.
Secondary Content
Bottom Content