Section Branding
Header Content
Top Stories and Arms Race: Week 8
Primary Content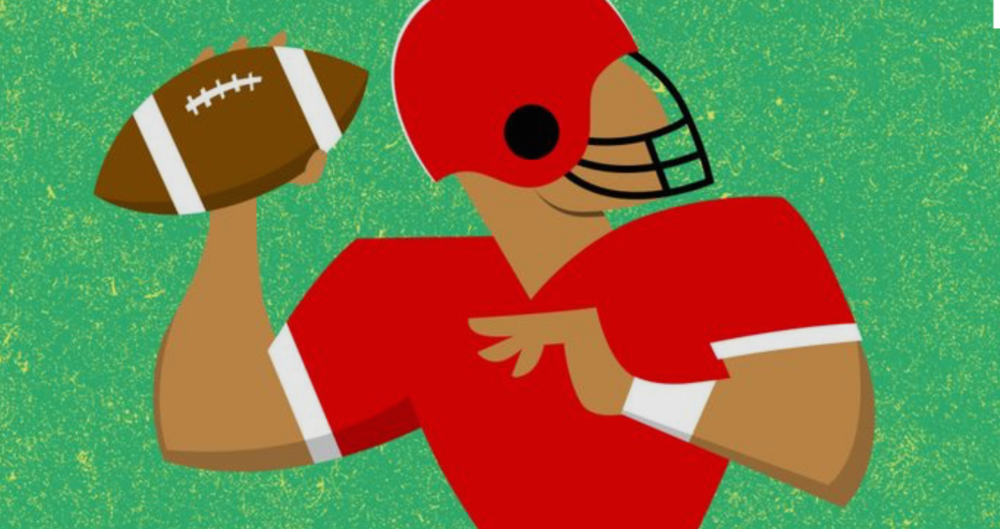 By Brooks Burns
There's only a few weeks left in the regular high school football season and some teams are in scramble mode. Why? The playoffs are coming! And for some teams still facing region play, making the playoffs won't be easy. Teams will need to finish in the top 4 of their region (except in 7A), and there are some really tough regions out there. In 2016 Houston County had a solid season racking up 8 wins, but that resume was not enough to get the Bears into the playoffs. It's worth noting that Houston County that year was led by current UGA freshman stand out QB Jake Fromm.  
How teams perform in region play still does matter.  Northside Warner Robins is currently ranked 6th in the GPB 6A poll but if the playoffs started today, they wouldn't make it in. Why? The Eagles haven't played a region game yet. No need to worry Eagle fans… your next 4 games are against region opponents.  A few other teams across the state are in a similar predicament so sit back and enjoy what's shaping up to be an exciting run to the playoffs.
The GPB 'Game of the Week' is definitely one to watch - McEachern travels to North Cobb. In year's past, this matchup has featured a host of D1 athletes... Taj Griffin, Tyler Queen, DJ Render, Chuma Edoga, Chandler Wooten, and Bailey Hockman just to name a few. Coming into Friday's battle McEachern is 9th in the GPB 7A rankings and North Cobb is unranked. But in this game, anything can happen. Both teams didn't play last week so they've had two weeks to prepare. The last time out, McEachern defeated Camden County 38-13 – a victory highlighted by a 90-yard punt return by Jaron Hull for a TD. McEachern's defense has been solid too. As for North Cobb, Coach Shane Queen's squad is known for its very high powered offense. The Warriors are averaging 37 points per game and sport a 4-1 record. Their only loss was against East Coweta. Remember to watch 'Football Fridays in Georgia: Inside Edition at 7 PM where we will keep you updated on this game plus have scores, highlights, and analysis of the game around the state, throughout the evening on GPB.   
Now to this week's Arms Race…. Carterville's Trevor Lawrence continues to impress. He might have thrown for 10 TDs in week 7 if it wasn't for a running clock. He also moved one step closer to breaking the career passing record currently held by former Gainesville star QB Deshaun Watson. Lawrence only needs 630 more yards. As many fans know, Lawrence is headed to Clemson next year - the same school where Watson finished as a runner up for the Heisman Trophy 2 years in a row, and led the Tigers to a national championship in consecutive years. Lawrence is just as talented and many believe he will break the record before season end - probably in the next 2 games.
Arm's Race:
1.     Justin Fields. Harrison. DUAL. Last Game: Did not play. Next Game: Sprayberry
2.     Trevor Lawrence. Cartersville. PRO. Last Game: 308 passing yards, 5 TDs Next Game: LaGrange.
3.     Jarren Williams. Central Gwinnett. DUAL. Last Game: 157 passing yards 2 TDs. Next Game: Berkamar
4.     Emory Jones. Heard County. DUAL. Last Game: Did not Play. Next Game: Callaway.
5.     Knox Kadum. Rome. PRO. Last Game: 9-16 for 190 yards 1 TD Next Game: Hiram
6.     Steven Krajewski. Colquitt County. PRO. Last Game 13-19 for 239 passing yards 4 TDs. Next Game: Camden County.
7.     Mark Wright. Carrollton. DUAL. Last Game: 23-35 for 228 passing Yards. Next Game: Villa Rica
8.     Gunnar Watson. Taylor County. PRO. Last Game: 8-10 for 165 yards 3TDs. Next Game: Schley County.
9.     Harrison Bailey. Marietta. PRO. Last Game: Did not play. Next Game: Kennesaw Mountain.
10.  Luke Shiflett. Northwest Whitfield. DUAL. Last Game: 13-19 for 193 yards, 3 TDs. 106 yards rushing, 2 rushing TDs  Next Game: Heritage
Others to Watch:
1.     Octavious Battle. Carver. DUAL. Next Game: Park Crossing.
2.     Cordell Littlejohn. Roswell. DUAL. Next Game: Milton
Secondary Content
Bottom Content