Section Branding
Primary Content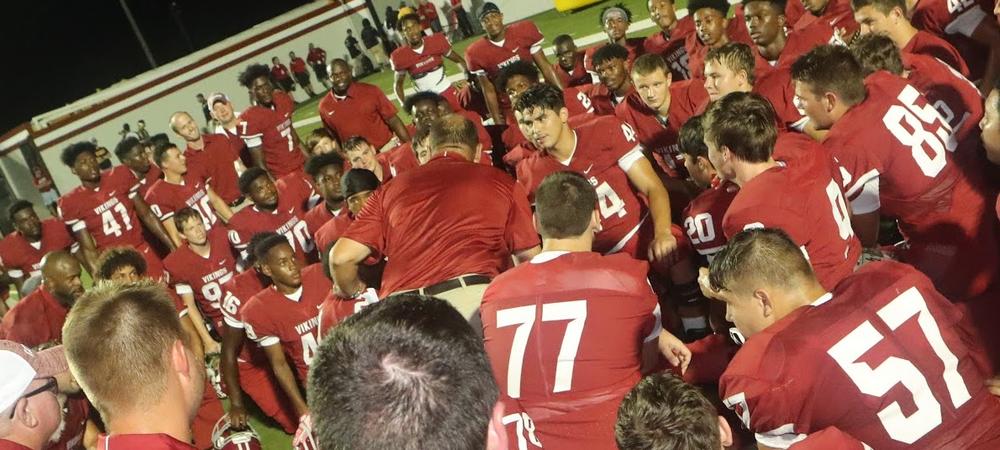 Randy McPherson has another great team in the 2017 edition of the Lowndes Vikings.  The coach has been patrolling the Vikings sidelines for 16 years, collecting 151 victories and winning three state titles in 2004, 2005, and 2007.
This year's team has blasted off to a 5-0 start.
"We have a lot of experienced guys on both side of the ball this year and that really helps."
What also really helps is having one of those experienced guys calling the shots at quarterback.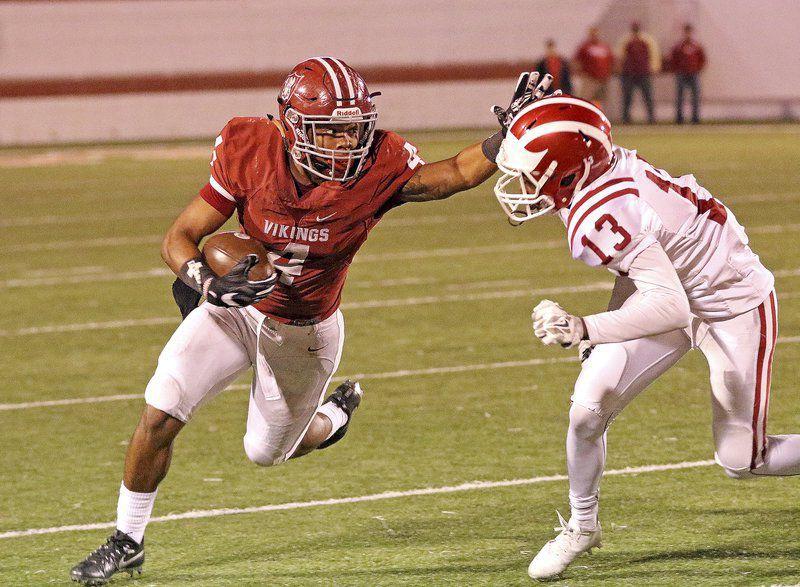 Michael Barrett is a senior this year and is one of the top two way quarterback threats that you will see.  Last season he passed for 2,753 yards and ran for 1,170 yards and is doing more of the same this year.
"Michael is just a pleasure to coach.  He is great in the classroom, he is great on the field and he is a great citizen.  He is always trying to play his very best and he always strives to do what his coaches tell him," says Coach McPherson.
Michael Barrett this year has completed 34 of 51 passes for 460 yards and 6 touchdowns and has not thrown an interception this season.  He has also rushed for 400 yards and scored 7 touchdowns in 45 carries (8.9 YPC.)   He has offers from Georgia Tech, LSU, Michigan, and Tennessee among many, many others.
I asked Coach McPherson how his QB had grown in terms of a leadership role.
"He is not a talker, but he leads by example. And because he is doing things the right way on and off the field, his teammates do the same."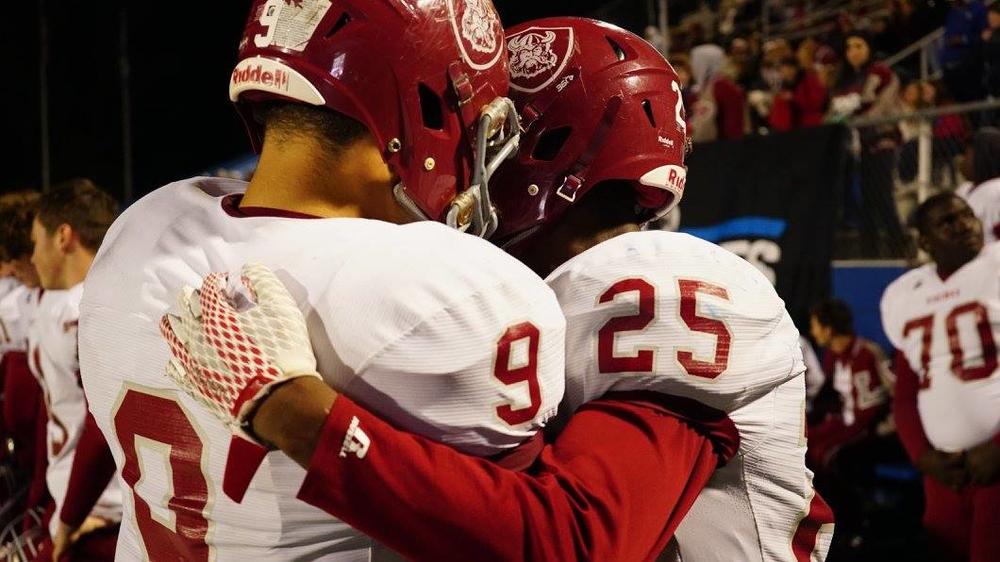 Take a look at the scores so far this year and you will see what kind of offensive juggernaut the Vikings are this year beating Valdosta 45-0, a school from Florida, 56-0, Parkview 64-38, Newton 57-0, and Shiloh 55-0. The Vikings have scored 277 points in five games averaging over 55 points per contest.  That's potent.  And the guy at the controls is Michael Barrett who is one of the most electrifying players to come down the pike in a long time.
And on the other side of the ball, the defensive 11 have thrown 4 shutouts in five games.
Defensively the Vikings also come in with some veteran players.  "We have two guys in the defensive backfield that are rock solid and a hard hitting line backing corps.  Our D-Line is a little undersized, maybe, averaging around 210 pounds a guy, but they are very very fast and really chase down the ball," says the head coach.
Of course the Lowndes Vikings play in what my colleague Jon Nelson likes to call:  "The Region of Doom."
That Region is Region 1 7A which includes powerhouses Colquitt County, Tift County, and Camden County.
"We have not even started preparing for our Region games.  But, sure, it's competitive.  Every school has great coaching, great players, great facilities, and a great fan base.  It is always challenging."
Like I mentioned, Coach McPherson has won 3 state titles at Lowndes and this year's squad will be in the running.
"This team has a chance.  Of course when you are talking about winning state championships you always need talent, we have that, but you also need a little luck, and a lot also depends on how much talent the other teams have as well."
We are right at the midseason of this football year and with 5 games down, and 5 more regular season games to go I'd say the Lowndes Vikings will be right in the thick of things on the Road to the Dome.
Secondary Content
Bottom Content