Section Branding
Header Content
Rush Propst's Quest for Win #100 Highlights the Week
Primary Content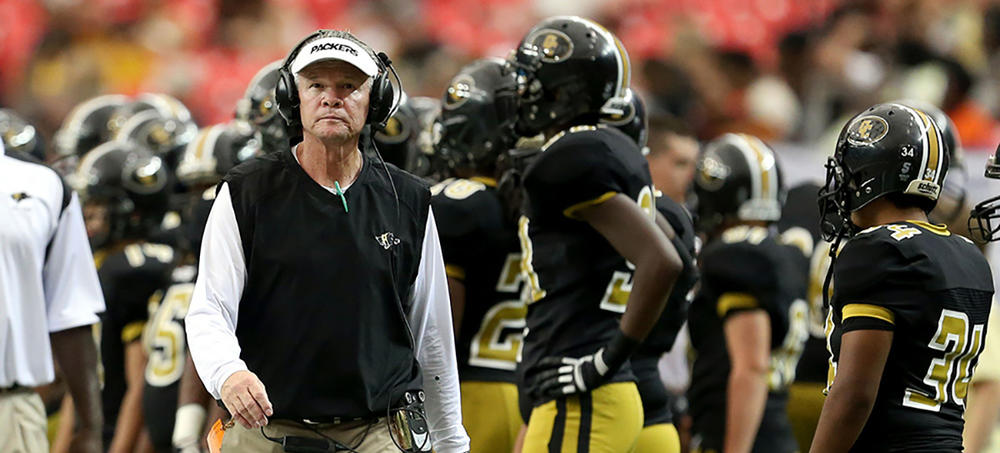 The legendary Rush Propst will be going for his 100th win as the Head Coach at Colquitt County Saturday night when the Packers host the Bishop Sullivan Catholic Crusaders, the Max Preps' #1 ranked team from Virginia. To say that Propst has changed the competitive landscape of football in Georgia is an understatement.
He came to the state from Hoover High School with five Alabama state championships to his credit. He also came with a checkered past. No matter what you think of Propst…Packers fans love him, the rest of the state probably not so much…you have to confess that he's a winner.
Before Propst arrived in Moultrie, the Packers had pretty much been beat down fodder for the rest of Region One in the state's largest classification for the previous decade.  The Packers had won one state title in program history under Coach Jim Hughes in 1994 and had not really been relevant as a state power since his final season in 1999.
Tired of getting shellacked by Valdosta, Lowndes and Camden County basically every season, the fans in Packer Nation turned to Propst…baggage and all. Propst arrived in 2008 and aside from going 4-6 in that first season, turned Colquitt County into a state championship contender.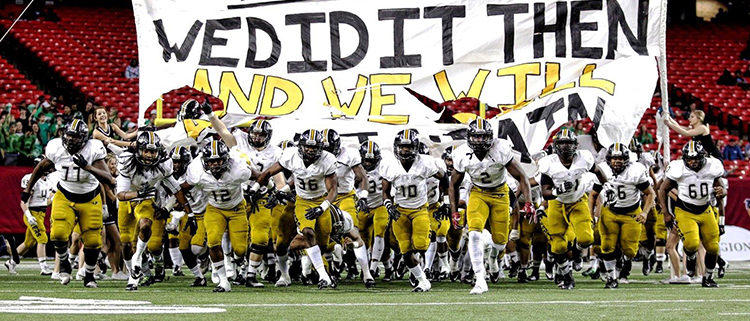 The Packers have advanced as far as the quarterfinals in each of the eight seasons since. There have been four state semi-final finishes and three trips to the finals with two state championships coming back-to-back in 2014 and 2015 with Colquitt winning 30 straight games in the process and setting state records for scoring.
Fast-forward to this 2017 season and things are not quite as clear as to just how good this Packers team is. Colquitt County is 5-1 as they welcome in the visitors from Chesapeake, Virginia this weekend but the offense has scored more than 30 points just once this season (35-21 win over Tucker). The offense has dealt with injuries to sophomore Daijun Edwards (the highest rated running back in the state), quarterback Steven Krajewski and I would say the offensive line is still a work in progress and maybe the weakest position group on the team.
At the same time the defense, led by highly esteemed blitz-master and first-year Coordinator Mo Dixon has posted two shutouts over Roswell and last week Valdosta.  But there was also a 42-25 loss at Brookwood sandwiched in between those two bagels. The Packers have the nation's #1 ranked outside linebacker on the team in J.J. Peterson who is considered an Alabama lean. But honestly, he can be spectacular and then sometimes he disappears. So lets get the point, it's been hard to get a read on the 2017 Colquitt County Packers.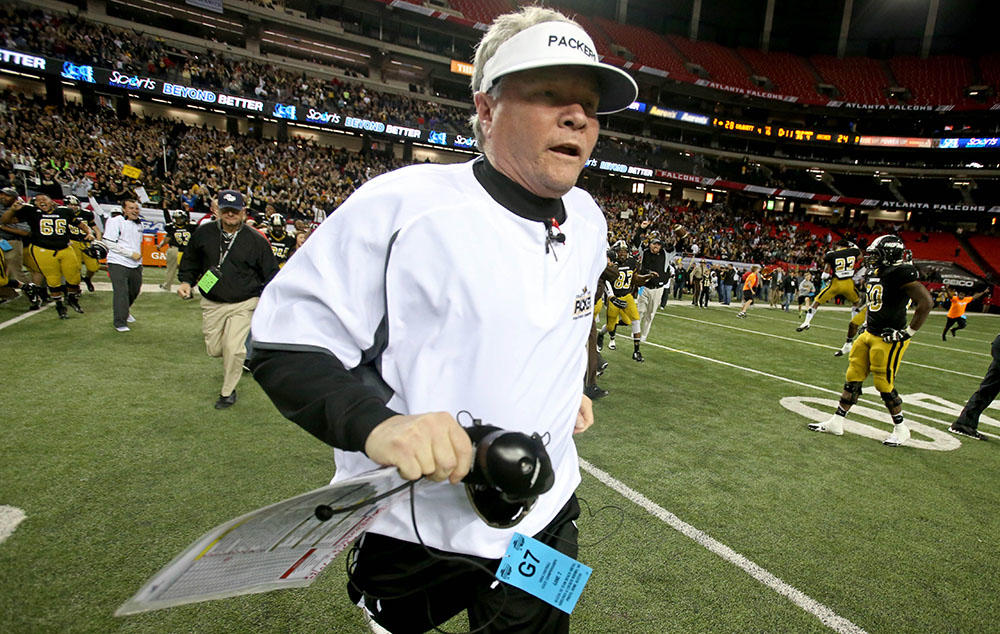 Rush has also had serious issues to deal with off the field as well. A cancer survivor himself, one of his sons just last week underwent a six-hour heart operation in Birmingham. Rush was there for the surgery before returning home to coach the team vs. Valdosta and his son is reportedly doing well.
So while we try to figure out just how good the Packers are, there's one thing we can pretty much bank on…when we get to Thanksgiving weekend here in the state of Georgia, history tells us it's a safe bet that the Packers will be one of the eight teams still in the mix for a state championship.
Saturday's game vs. Bishop Sullivan will be the Packers last non-region game. October 27th Colquitt County will play at Lowndes. The winner of that game will have the best shot among these two state powers of playing December 9th at Mercedes Benz Stadium in the 7A State Championship Game.
Be sure to join us again this Friday night from 7-10 pm on GPB for Football Fridays in Georgia. We will talk to Rush Propst as he prepares to go for that win #100. Brookwood Coach Phillip Jones will join us in studio. We will talk recruiting with the latest news from the week and a look at the top quarterbacks and running backs in the state of Georgia, plus have scores and highlights from all across the state as well. We have fun! You should join us!
Secondary Content
Bottom Content