Section Branding
Header Content
The Final Year at The Georgia Dome
Primary Content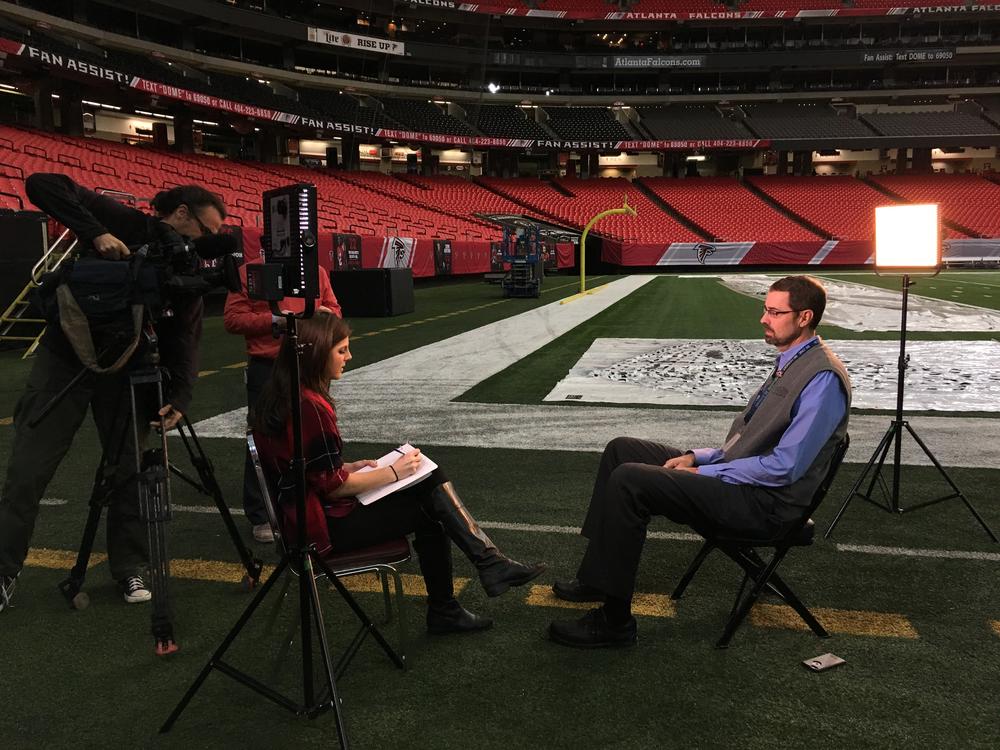 The future of Atlanta sports venues will look a lot different from here on out.
As we prepare to close out 2016, know that it was the last of Braves baseball at Turner Field and the final year of Falcons football at the Georgia Dome.
This will be the 20th year that GPB will broadcast the high school football championships. They haven't always been in the Dome, but nonetheless this will be the final year of that, too.
The Georgia Dome has seen a lot of action during its time. At just 25 years old, it has hosted the 1996 Olympics, two Super Bowls, the NCAA Final Four, Falcons games, SEC Championships and beyond. Aside from sports though, it has welcomed some of the country's biggest names in entertainment like The Rolling Stones, Beyonce, Taylor Swift, Kenny Chesney just to name a few.
This week, I had a chance to revisit some of the memories inside the Georgia Dome.
Bill Hartman is a retired, longtime sports broadcaster here in Atlanta. He's just about seen it all. He remembers when the stadium was first being built. "Getting the new stadium did a lot for the morale for the city of Atlanta," he said. "When we finally got the news that there would be a new stadium here, everybody rejoiced."
He remembers the Olympics, was there for Super Bowl 34 and the Final Four. And while the new Mercedes-Benz Stadium (expected to be complete in 2017), will be the next big technical marvel, it won't have the same memories that the Dome had.
Hartman told me that he wants to be clear on one thing- "I'm one of those people who don't think it's time to destroy the Georgia Dome," Hartman added.
But time has a way of aging us all and the Georgia Dome will host its last event in March of 2017.
It has persevered through some tough weather, too. Like ice storms and tornados. It will always be remembered as THE Georgia Dome- no corporate attachment in the name, but simply, The Georgia Dome.
We will be at the Georgia Dome in just a few short weeks for the GHSA Football Championships on December 9 and 10. But we'll see you this Friday at Roswell! Catch us on your TV at 7:00 PM only on GPB!
Secondary Content
Bottom Content