Section Branding
Header Content
The Future of High School Football Officiating
Primary Content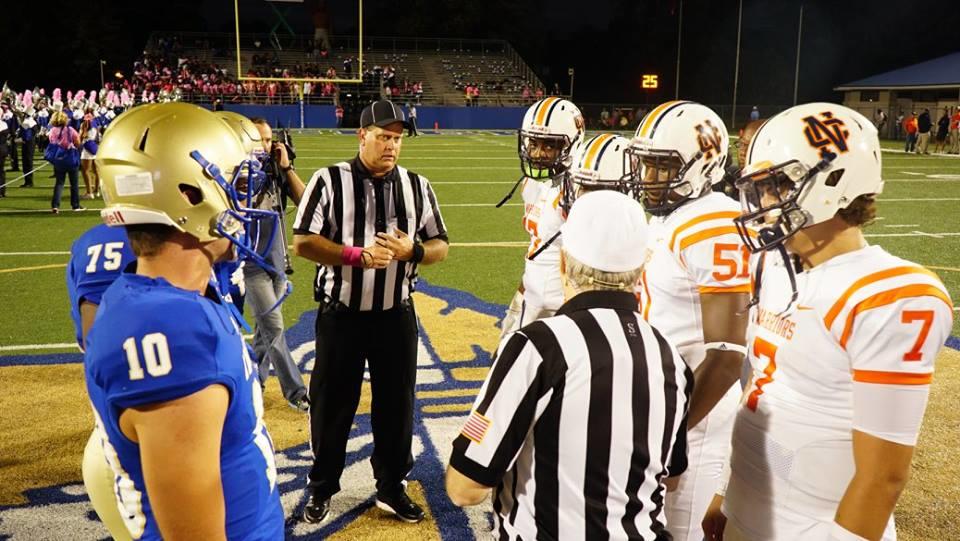 At football games (or any sporting event, really), we can often find ourselves angry because of the officiating. The referees are often times the only ones who don't win at a sporting event.

I've been busted before; I'll be honest about that. Yelling to no one in particular mad about a call that a ref made. I keep myself in check… but many times people don't.

All this is to say that it doesn't matter at what level- you should always respect the officials. Always. Notice I didn't say "agree with all their calls" I said, respect.

I had the chance to interview a few men who are high school officials with the Georgia Football Officials Association (GFOA), which works in conjunction with the Georgia High School Association (GHSA).

I interviewed Spencer Smith, a high school football referee.

He's seen it all at a football game. He's been spit on, he's had food thrown at him, and sometimes it's been so bad that police force was needed for safety and interference. There have even been times when the officials needed a police escort to their cars and then from their cars out of the parking lot. That is absurd, folks. I understand the passion and the "love of the game," but this just reaches an entirely different level.

Needless to say… They are facing some challenges with some ferocious fans (I know this isn't everyone, it's just a sample). If harassment at games isn't already enough… there's more. Another major problem is that the interest in officiating has declined, thanks to our culture of instant gratification. This means they are having a difficult time finding crews to cover games, which could be more detrimental than you think.

If this trend continues to grow, there will be more games played on Thursdays and Saturdays because there won't be enough officials to cover all of the Friday night match-ups, especially as more and more schools pop up around the state.
If you think you would be a good fit as a high school referee and are looking to make some extra money, then I encourage you to look into it: www.gfoa.cc has all the information that you need on how to get involved.

I can tell you right now, I met a lot of the officials at their weekly meeting recently and they do not take their roles lightly. They are serious about the work they do and honoring the integrity of the game at this level. You will have to work at it, put in the time and work your way up the ladder. It's serious business and they truly have the players, coaches and fans' best interest at heart.

Tonight we are at Norcross High School, as they get ready to host the Lowndes Vikings. This will certainly be an interesting matchup and I encourage you to join us tonight at 7:00PM only on GPB TV and on social media @GPBsports. Tonight, you can see more on my story about the GHSA officials. Hope to see y'all tonight!
Secondary Content
Bottom Content