Section Branding
Header Content
The Road to the Georgia Dome Begins on GPB with Tift Co. at North Cobb
Primary Content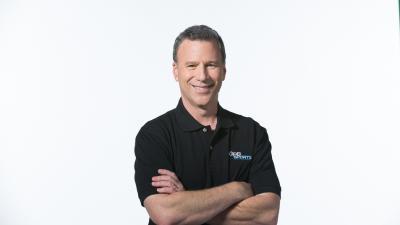 Our five-week march to Atlanta starts in Acworth Friday night with two teams that have never gotten to the state championship games in the Georgia Dome and are underdogs to do it this year. But these are two teams very similar in their histories, have been close before, have even won it all long ago but have also had some lean years along the way as well.

Ranked eighth in the GPB AAAAAAA Top-10, North Cobb enters the state playoffs 8-2 and the number-two seed out of Region 3. The Warriors have won four straight since their tough, 17-10 loss at fifth-ranked McEachern on GPB back on October 7th. North Cobb was 6-2 during the regular season against teams that have made the playoffs here in 2016 and 3-1 in games decided by a TD or less with that only loss coming against the aforementioned Indians.

Ranked 10th in the GPB AAAAAAA Top-10, Tift County is 6-4 on the season and the number-three seed out of Region 1. The Blue Devils started the season 5-2 and then suffered several big region losses at seventh-ranked Lowndes and vs sixth-ranked Colquitt County before rebounding to clinch a playoff berth last Friday night with a convincing 44-7 win at Camden County.

The Warriors are looking for their first playoff win since 2013. They got close to the Georgia Dome in 2012 when junior quarterback Tyler Queen (Coach Shane Queen's son and now member of the Auburn Tigers) led North Cobb to its greatest season ever reaching the state semi-finals. Before that, you'd have to go all the way back to 1979 to find a Warriors playoff win although in 2007 North Cobb was 10-0 and ranked number-one in the state when they were upset by Peachtree Ridge in the first round of the playoffs.

Tift County is looking for its first playoff win since 2008. In fact the Blue Devils have had only two winning seasons since that including this year's 6-4 regular season finish. Tift County did reach the Georgia Dome back in 2006 but that's back when the semi-finals were held there and the Blue Devils lost to eventual state co-champion Roswell.

Tift County's football history has been marked by some really high peaks between some really long and deep valleys. The Blue Devils have had only four double-digit win seasons in the 54-years of program history. But when they've been good, they've been really good. Tift County won a state championship in 1983 and reached the state finals in 1979 and 1997. Before they called it Tift County, it was Tifton High School and according to GHSFHA.org, those Blue Devils reached the state finals in 1940, '46 and '49.

As for the here and now, North Cobb is a team that a lot of opposing coaches feel could be a team to watch. The Warriors are extremely fast and athletic. What they might lack in size, the make up in sideline-to-sideline spread on offense and pursuit on defense.

North Cobb is led by ESPN 4-star Chandler Wooten, the nation's 13th-ranked outside linebacker who is committed to Auburn. Cornerback and wide receiver Drew Tejchman is up to 17 offers including N.C. State, Purdue, and locally Georgia Southern and Georgia State. The Warriors have a strong ground game led by senior C.J. Cole's 838 yards rushing and emerging sophomore Christian Singleton. North Cobb quarterback Will Lovett is big and strong at 6'3,' 220-pounds and committed to Troy.

Linebacker Jai Erwin has 9 offers including Marshall, East Carolina and Ball State. Defensive End Christian Albright has 10 sacks and has been offered by Army and Charlotte while fellow DE Thurman Geathers has the DNA, coming from the famous football Geathers family that includes former NFL standout Uncle Jumpy and cousins Robert and Kwame who played at Georgia. Thurman is just a junior with eight sacks and has been offered by South Florida. One of my favorites is junior OLB/RB Trey Urquhart. I think he could have a future at the next level.

Tift County is going to be fun to watch. They will want to sling the ball all over the yard led by their junior QB and two-year starter Griffin Collier who has passed for 2,500 yards with 21 TD and just 5 INT. He's got four really good targets led by junior Rashod Bateman who is already committed to Georgia Southern. Six-five, 210-pound senior Fred Loyd who's being recruited hard by South Florida. Add Cam Cobb and Brant Watson and all four of those WR have between 20-51 catches and all four have caught at least five TD passes.

The Blue Devils feel their offensive line is their strength led by senior center Nash Bragg, junior RT Ches Jackson (biggest current OL college prospect) and future prospect, sophomore LT Austin Williams. They block for converted defensive back turned running back Brenton Jones who has rushed for 742 yards and 9 TD.

Tift County's defense is led by LB Cody Thompson who's being recruited by Georgia Southern and has 12 TFL, and OLB Eric Atkins who has 9 TFL. All four LB are seniors and two-year starters. In the secondary, CB Montreal Henry is committed to Georgia Southern and DE Andrew Johnson is a 6'0', 250-pounder who can really get after the quarterback.

So join us Friday night at 7:00 p.m. on GPB as we begin The Road to the Georgia Dome. By the end of the night, one of these teams will be one step closer to fulfilling their dreams.
Secondary Content
Bottom Content