Section Branding
Header Content
2016 Season Already Memorable for Some, After Week One
Primary Content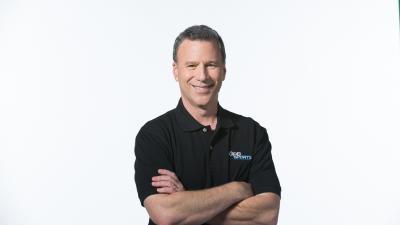 Just one week into the Georgia high school football season and we've already seen things here in 2016 that we hadn't seen in quite a while. We saw Colquitt County lose for the first time since the 2013 state semi-finals when the Packers had their 30-game win streak snapped in a loss vs Mill Creek.

We saw Buford lose to Roswell and that coupled with the Wolves loss to Cartersville in last December's state championship game, means Buford has lost consecutive games for the first time since 1998. Before you hit the panic button, note that we (GPB) still have so much confidence in Coach Jess Simpson's team that we still have the Wolves number one in our AAAAA Poll (I voted them #1 as well).

We saw Shiloh upset Collins Hill the first week of the season, giving the Generals a 4-game winning streak (dating back to last season) for the first time since the 2000 season. That's back when the most famous player in school history…David Pollack…was Shiloh's starting fullback.

And we saw Forest Park win for the first time since November 1, 2013. The Panthers beat Towers 6-2 snapping a 21-game losing streak. A lot of our younger audience might not realize but former Georgia Bulldogs and NFL star Hines Ward played QB there and Forest Park actually has a state championship trophy from the 1951 season.

For me one of the most overrated stats in all of football is Time of Possession. In fact it is so overrated, more often than not, it is totally irrelevant to the outcome of a game. Case in point, defending AAAAA state champion Allatoona had a 14-minute TOP advantage in their opener vs defending AAAA state champ Cartersville. That's more than a full quarter. The Bucs even had a 236-yard rusher in Charles Anderson but lost the game 30-14. One of the biggest reasons why? The most important stat in all of football. Turnovers. Allatoona lost four fumbles.

I'm sure more than just a few people with no interest whatsoever in Houston County or Mary Persons tuned in to watch the Bears' 26-14 last Thursday night. That's because Houston Quarterback Jake Fromm is committed to the Bulldogs. Fromm threw 4 touchdown passes and for 414 yards in the win. But just wondering if Jacob Eason proves to be all that this season, if Fromm still ends-up in Athens?

But I think the performance that impressed me most this week might have been a player who's committed to play baseball for the Troy Trojans. That would be Mt. Pisgah QB Jacob Cendoya who rushed for 205 yards and two TD and passed for 283 yards and three TD including a 60-yard game-winning TD pass with 1:07 remaining in the Patriots 43-36 win vs Holy Innocents. That performance has got to be worth two grand slams and a game-winning catch over the wall in baseball.

Call me old school but I like rivalry games on the last week of the season. GHSA realignment has left some of the state's biggest and best rivalries with little choice but to play the opening week of the season. Week one we saw Valdosta smash Lowndes 38-13 and Northside-Warner Robins pummel Warner Robins 55-3. If you live with a rivalry win…or loss…for a whole year, that's a hard way to start the season if you are a Vikings or Demons' fan. Great if you cheer for the Wildcats or Eagles.

Week two of the season brings us Grayson vs. IMG Academy. That's a team (Grayson) with five Division-1 players who transferred into the program by their own admission to create a "super-team" vs a team (IMG) that recruits and gives scholarships. Is something wrong with this picture? Just asking.
Secondary Content
Bottom Content