Section Branding
Header Content
2016 GHSA High School Football…More is Better!
Primary Content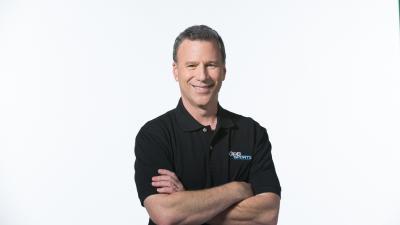 Well here we go again! The start of season number three for me with Georgia Public Broadcasting and I'm excited. Boy how things have changed in the eight months since we wrapped-up the 2015 season with seven GHSA state champions at the Georgia Dome.

Let's start with now seven classifications meaning there will be eight state championship games this December. As the commercial used to say, "More is better!" We now have an AAAAAAA classification (that's seven A's) for the state's biggest schools. There was a time when I could tell you what region every team played in. Now I have to look and see what class they are playing in. The upheaval reminds me of college football expansion/realignment.

For the first time in close to 60 years, Valdosta and their 22 all-time state championships, won't be playing in the state's biggest class. I sure hope football fans in Winnersville don't make a big deal out of this. The only distinction that should be made in playing in one class or another is that a school's daily attendance is greater than…or less than another. It has nothing to do with the quality of the school, program, coaches, players, teachers or anything. In my book, the Single-A private school champion is just as big a champion as the Seven-A champion.

One of the big topics of this past off-season have been transfers. It's happening all over the state but the biggest spotlight is on Grayson where five Division prospects transferred to a team that was 13-1 last season. I agree with coaches that this is a huge problem that the GHSA is facing. I don't agree with coaches that support the "sit-out" solution.

Since the Grayson transfers all occurred before Kevin Durant signed with the Golden State Warriors we can't blame K.D. but it's the same spirit. Let's put together a "super team" and see if anybody can beat us.

If a family transfers from one school district and into another, I don't see that there's anything the GHSA can do about it. This is the USA and you can live where you want. I wouldn't make kids sit-out a year because this isn't like college where kids get to redshirt. (I don't like the college rules either but that's another blog).

What I would do is make the penalties for breaking the transfer rule steep and painful. A season "death penalty" if you will. Forfeiture of all games in the current season and possible ineligibility for the playoffs in the next. The coach, AD or an official agent of the school would be personally responsible for affirming that a transfer-player lives in the school district. That means the coach, AD or school official have actually gone to the transfer-player's address and witnessed that he lives there. Hopefully the forfeiture of games and threat of playoff ineligibility would put pressure on everybody associated with a program to be honest if they know a transfer is not legitimate. The kids know.

I am hopeful that all of these transfers across the state are legitimate. I'm afraid we may find out that some of them are not.

On to another topic…I am excited to see how former University of Georgia Baseball Coach David Perno does as the new Football Head Coach at his alma mater Clarke Central High School. Perno led the Bulldogs to three College World Series appearances and to within one win of college baseball's national championship in 2008. He was also a running back for legendary Coach Billy Henderson's 1985 Gladiators state championship team. We'll all get a chance to see what he can do when Clarke Central plays at Cedar Shoals on GPB's "Football Friday's in Georgia" September 23rd.

And before we go…our condolences to the family of Coach Michael Tanks and the Southwest DeKalb Football Family. Coach Tanks died at the way-too-young age of 48 after suffering a stroke less than a month ago. Long-time high school football fans remember him from his days playing for legendary Coach Buck Godfrey. Tanks went on to play at Florida State and had been in Atlanta high school coaching for years, finally landing at his alma mater before his untimely passing. He will be missed and remembered.
Secondary Content
Bottom Content