Section Branding
Header Content
Jackie's Notebook: Camden County @ Roswell
Primary Content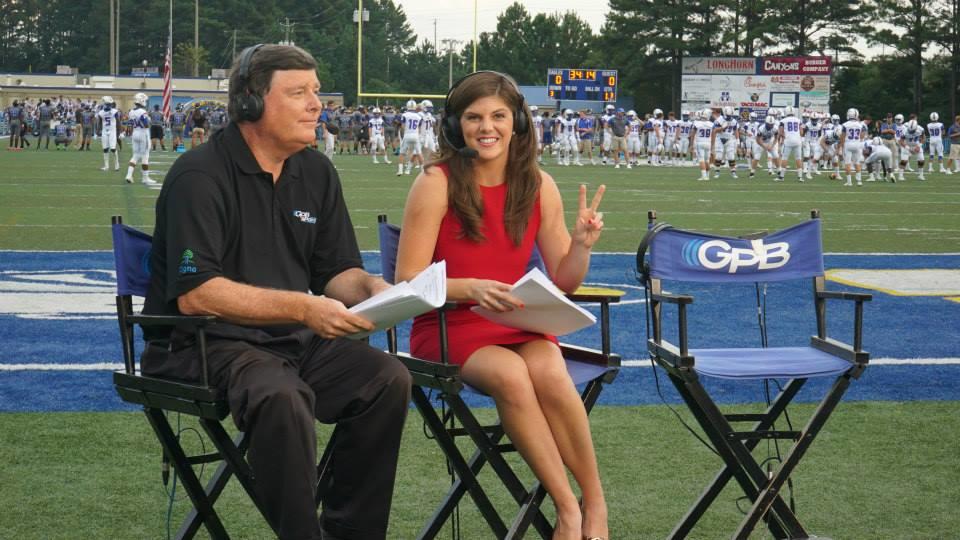 I, for one, am extremely excited about this matchup! There is SO much talent on both teams that it's like watching a Division 1 college game- except on a Friday.
So if a Hornet and a Wildcat were in a battle… who would win?
If only it was that simple…
Here is your study guide for Friday's matchup between another South Georgia powerhouse and one of North Georgia's most impressive undefeated teams.
Under the leadership of Head Coach John Ford, the Hornets of Roswell have come a long way since their no-win season in 2011. Ford has steadily built that program into a legitimate championship contender. And Camden County has overcome some adversity. Last year, they were on a five-game winning streak… until they finished the season on a five-game losing streak.
That's not typical of Wildcat football. But this year, things are different. Their only loss came at the mercy of the defending AAAAAA champs of Colquitt County. Both head coaches John Ford (Roswell) and Welton Coffey (Camden Co.) are in their third seasons as head coaches of their respective teams. This is their first meeting. And here's what it looks like:
Here are the three most important things about tonight's game:
1. Camden County has to anticipate linebacker Tre` Lamar the best they can. He's 6'4'' 240 pounds. He's committed to Clemson. This guy can completely wreck a game. Once he arrives, the play is immediately dead. He comes out of nowhere. He's extremely agile and instinctive. He can push offensive linemen backwards and make them "look like they're on roller skates" (Bill Belichick once said that about Cincinnati DT Geno Atkins), but even as a linebacker, Lamar can do the same. Coach Ford had this to say about Lamar: "He closes in like a cheetah. Sometimes you just kinda find yourself watching him." Once he's loose, there's no escaping him. So… there's that. 
2. As great as Roswell's defense is collectively, they've yet to face Camden County, who likes to run the ball and does it well. But their passing game shouldn't be overlooked either. They have quite an arsenal of weapons in the passing game with TE Mack Nash, RB Harrison Poole and RB Brandon McMaster… but the silent assassin is WR Stephon Lee. He takes what you think is going to be a small gain and turns it into a huge play. On just ten catches he has 265 yards receiving.  
3. Lastly, both teams are in humbled places. Both of them have come a long way to get to this point. The Hornets haven't been 11-0 since 1985 when they lost in the quarterfinals. They respect the Wildcats' storied and successful program and they expect a 4th quarter game. And the Wildcats come into this having learned a lot from their down-year last season. They've been humbled by it and have learned a lot from it. Specifically, how to "handle moments" as Coach Coffey said this week. Every game can come down to just a hand full of plays… capitalizing on those "moments" will serve one of them well tonight. So for tonight… may the odds be ever in your favor…
Our coverage kicks off on GPB TV at 7:00 PM and don't forget you can also stream the game live through the GPB Sports app (free in the app store)! See y'all on the TV (or ipad or iphone) tonight!
Secondary Content
Bottom Content