Section Branding
Header Content
State Championship Contenders Please Stand Up!
Primary Content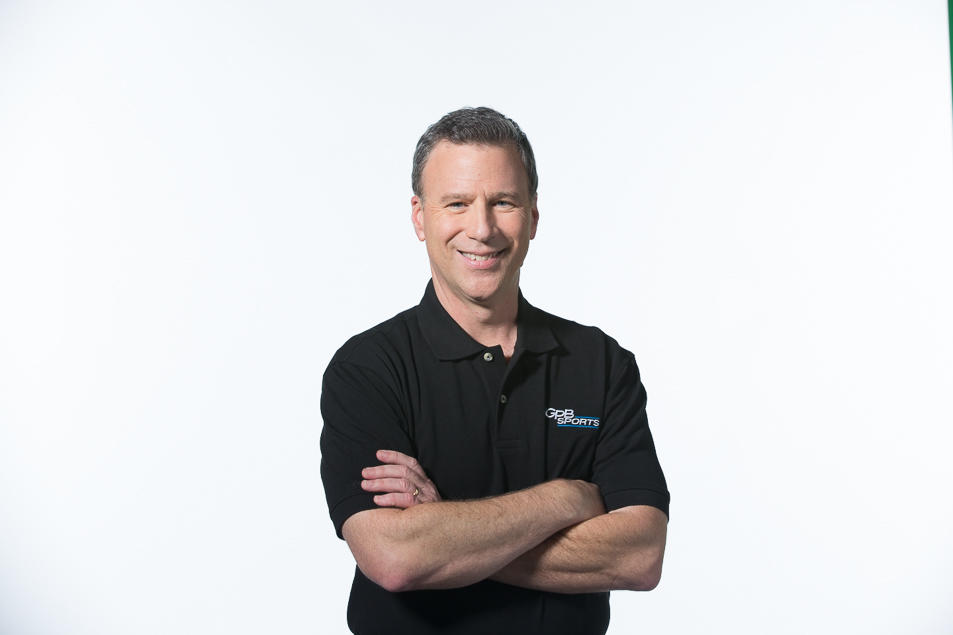 Three months ago after we televised Roswell's 35-8 season-opening win over Lowndes on GPB I wrote in this blog that the Hornets were state championship contenders.  Well here we are three weeks from the Georgia Dome and indeed Roswell is a state championship contender.  Friday night the Hornets face their most difficult challenge yet when Roswell hosts the Camden County Wildcats starting at 7:00 p.m. on GPB.
At 11-0, the Hornets are in a place few Roswell teams have gone before.  This is just the fifth time in the program's 66-year history that they have won as many as 11 games in a season.  Three of the previous four times, the Hornets went on to win state titles (1968, 1970 and 2006).  This is just the third time in program history that Roswell went 10-0 in the regular season and the first since 1973.  The 11 wins are the most for the Hornets since winning the 2006 state championship with a record of 13-1-1.  In 2011 Roswell went 0-10.  That was before Coach John Ford.  "Turn-around" doesn't even begin to describe what he's done.
Roswell has dominated their opponents never winning by less than 17 points and winning by an average of 39 points.  The Hornets have scored 42 points in nine of their 11 games and scored 52 points or more five times and 63 points or more twice.  Their defense has been just as good with three shutouts and have allowed seven points or less in seven of their 11 games.  You'd be hard pressed to find a more talented defense in the state.  The Hornets have five big-time D1 prospects on that side of the ball led by Clemson commit Tre Lamar (247 Sports Composite #8 ILB).  He's the best defensive player I've seen all season! 
Camden County comes to Atlanta flying a little-bit under the radar.  That's really hard to fathom for a program that not too long ago was the best in the state.  The Wildcats won state titles in 2003, 2008 and 2009 under Coach Jeff Herron.  Camden had a streak of 13 straight region titles and at-least-10 win seasons until 2014 when everything went wrong and the Wildcats went 5-5, 0-5 in Region 1-AAAAAA and missed the state playoffs for the first time since 1988.
Welton Coffey is now in his third season as the Wildcats head coach, succeeding Herron for which he worked for seven seasons as Camden's offensive coordinator.  The Wildcats couldn't be more different from Roswell.  They run the Wing-T (once a staple offense in Georgia high school football but now mostly forgotten) and they run it well.  Last week in their 38-17 first-round playoff win vs. Hillgrove, the Wildcats rushed for over 400 yards and didn't throw a pass in the second half. 
Camden has bounced back from last year's disaster and are 10-1 with their only loss to Colquitt County, the team that has replaced the Wildcats as the kings of Region 1-AAAAAA.  Coach Coffey is fiery, enthusiastic and motivating.  You feel like you've been to a revival after talking to him.  The Wildcats are hoping to bring that fire and brimstone with them on that five-hour bus ride from Kingsland.
For all you recruitniks…you will not be disappointed.  Here's the list of prospects to watch.  If you're a fan of Clemson and Alabama you should pay attention.  If you haven't noticed the Tigers and Tide are the two teams' ranked number one and two in the current College Football Playoff rankings so the fact they've got prospects in this game should be about all you need to know about the talent level on GPB Friday night.  If you can't be there in person…tune in!  I enjoy the company
Players to watch…
Camden County Wildcats
Mack Nash
6-5, 255, Senior
247 Three-Star TE
13 offers including Iowa St, Navy
DeAndre Gardenhire
6-3, 210, Senior
Defensive End
Offered by Wyoming
Kevin Hutchinson
6-1, 185, Senior
Defensive Back
Committed to Lafayette
Roswell Hornets
Tre Lamar
6-4, 240, Senior
247 Four-Star, #8 ILB
Committed to Clemson
LeAnthony Williams
6-0, 177, Junior
247 Four-Star, #16 CB (2017)
18 offers including Auburn, Clemson
Xavier McKinney
6-1, 185, Junior
247 Four-Star, #13 Safety (2017)
Committed to Alabama
Tyrone Hopper
6-3, 202, Senior
247 Three-Star WDE
Committed to North Carolina
Cameron Whiteman
6-3, 290, Senior
247 Three-Star OG
Committed to Harvard
Marcelino Ball
6-1, 200, Senior
247 Three-Star Safety
7 offers including West Virginia, Clemson
Quintarius Neely
6-0, 185, Senior
Dual-Threat Quarterback
Offered by Army
Tyneil Hopper
6-1, 200, So
Tight End/ WDE (2018)
Offered by Kentucky, Wake Forest
Secondary Content
Bottom Content