Section Branding
Header Content
Jackie's Notebook: PLAYOFFS EDITION
Primary Content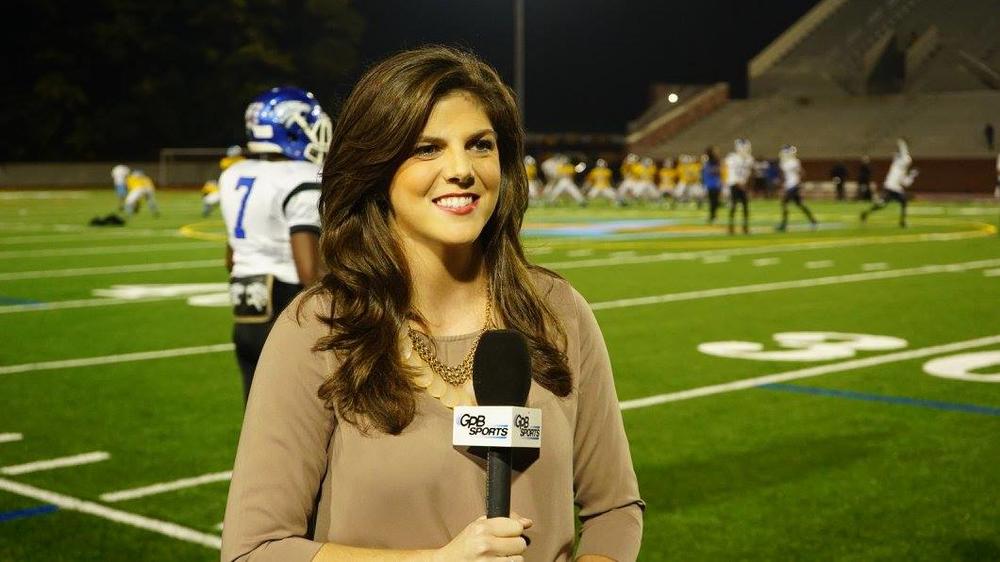 Playing with a purpose.
That's the theme from here on out.
If you win, you stay in.
If you lose… well… bye.
Clearly every week, every team is playing with a purpose.
But once you cross the threshold into the second season that is known as the "playoffs" ("Playoffs?!" … Jim Mora voice...) it becomes a totally different ballgame.
So here's my notebook for this first round as we feature a traditional South Georgia heavy hitter Lowndes versus North Georgia's elite McEachern.
I'm going to keep it really simple- here are the two biggest things:
A. Right now Lowndes is in a familiar spot. They're 6-4, which is exactly how they ended the 2014 season. But this team has all the ingredients of a perfect storm and they could be ready to down pour on McEachern tonight.
It starts up front. Their offensive line is stacked, which has allowed the Vikings to be the most balanced they've been in a long time under Randy McPherson's leadership. Quarterback Austin Dixon is a dual-threat QB. He's also the team's leading rusher with 112 carries, 478 yards and 8 touchdowns. As a passer, he has 1,679 yards and 19 touchdowns. 
B. That being said, McEachern has no choice other than to make the Vikings one-dimensional. They have a good shot at being able to do that. Especially with a guy like Julian Rochester anchoring their defensive line. This guy can double team players at the line of scrimmage, get after the quarterback in a hurry and has incredible athleticism for a guy who's 6'5'' and 310 pounds. He's the country's #9 ranked DT and he's committed to The University of Georgia.
As great as he is, he doesn't work alone. Defensive Coordinator Bryan Minish says that this group has been playing extremely cohesive football. No one guy gets all the glory. He said that cohesion has carried over from their football camp at West Georgia over the summer. No opponent has scored more than 17 points on them in a single game this year and they've had 4 shutouts this season. Even in their only loss to Peachtree Ridge, they only allowed 9 points. 
It's time to put all the poker chips in the middle of the table. Even though this is a one-seed versus a four-seed. Those numbers really mean nothing at this point. Especially when there's this much talent between the lines. 
See y'all at 7:00 PM for our All Access Pass pre-game show only on GPB as our coverage kicks off for the playoffs!
Secondary Content
Bottom Content