Section Branding
Header Content
State's Top-Ranked RB Hopes To Lead Woodward To Knockout Win Vs. Sandy Creek On GPB
Primary Content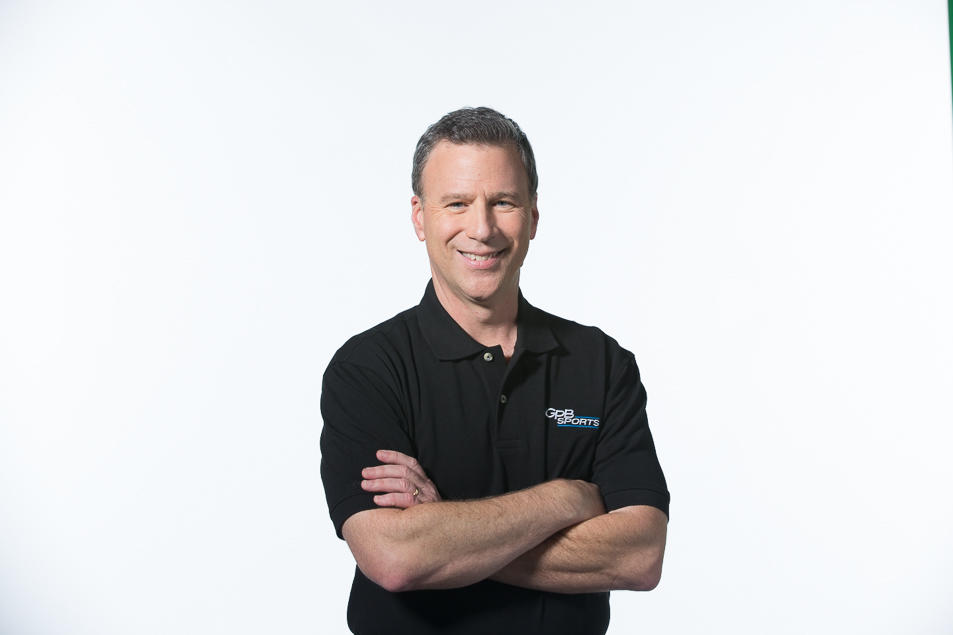 OK I know that's cheap and that's easy but I couldn't resist.  The state's top-ranked running back is Woodward Academy's Elijah Holyfield, son of the great former 4-time Heavyweight Boxing Champion of the World…Evander Holyfield.  Elijah and the War Eagles host the Sandy Creek Fighting Patriots Friday night on GPB.  We start at 7:00 p.m.  As T.O. would say…have your popcorn ready!
Following in the footsteps of their fathers is something that many young men ponder as they grow-up but think about filling those shoes!  You're an ESPN 4-star RB…the top-rated RB in the entire state of Georgia…ranked as high as the #5 RB in the nation (11th by ESPN)…committed to Georgia…and you don't even have bragging rights in your own home.
Just imagine…you sit around the dinner table telling the fam about your most recent 200-yard rushing game and you look at your dad who had half his ear bitten off by one of the biggest, baddest, most maniacal fighters in the history of boxing...and not only survived it but beat Iron Mike Tyson twice!  Needless to say there's more than just a few impressive trophies on the mantle to remind you how high the bar has been set.  It's hard to be the Real Deal when your dad already is.
Fortunately for Elijah he doesn't have to play against his dad but his opponent Friday night will be tough enough…the Sandy Creek Fighting Patriots…one of the most dominant programs in this state over the last seven years.  His opponent will also be himself.  Elijah has played in only two games in this his senior season because of a broken foot.  So even if he's cleared to play (Patriots Coach Chip Walker laughs that that's even a question)…what kind of shape will he be in?  You'll just have to tune-in to GPB to find out.
For the record…the official word from Woodward Coach John Hunt is…we'll wait and see.  Holyfield just got out of his walking boot last week and just returned to practice this week.  But in a game that will likely decide the Region 5-AAAA Championship and with it all the benefits of being a #1 seed in the state playoffs…what would you do?
The War Eagles are the reigning region champions…ending Sandy Creek's six-year run as region kings last year…and with it a 44-game region winning streak dating back to 2007 when WA went into Tyrone, GA and defeated the Patriots 28-7 in a game that was much tighter than the final score indicated.  That win helped propel Woodward to an 11-3 record and state semi-final finish…the program's deepest playoff run since winning their second and most recent state title way back in 1980.
Meantime Sandy Creek has been one of the state's most dominant teams since 2009 when the Patriots won the first of three state titles over a four-year span (also 2010 and 2012).  During that run, The Creek won 41 straight games at one point, 56 of 57 and 67 of 69.  The Patriots are 95-7-1 the last 7+ seasons and have not forgotten what the War Eagles took from them a year ago.
Sandy Creek has got their own little father-son story.  Dad…legendary Coach Rodney Walker basically got the program started…laid the foundation.  Son Chip has taken it to a whole new level.  But the plot doesn't stop there.  Chip played for his dad in high school and now Chip's son Bryant is the Patriot's sophomore starting QB.  OK I'll stop now…I'm getting dizzy.
So it is with that backdrop that I invite you to join us on Friday night and for all you recruitniks…that's many more players than just Elijah Holyfield to keep your eye on.  Here's the list:
Sandy Creek
Chandler Tuitt - ESPN 4-star (#13 OG) - Committed to Ole Miss
Korey Banks - ESPN 3-star WR - Committed to North Carolina
Javon Jackson - ESPN 3-star SAF - Committed to Duke
Will Harper - ESPN 3-star SAF - Committed to Syracuse
Antonio Trapp - Safety - Offers from Navy, Army, Columbia, Cornell
Marvin Hubbard - Junior RB - Offers from Memphis and Furman
Woodward Academy
Elijah Holyfield - ESPN 4-star (#11 RB) - Committed to Georgia
Antone Williams - ESPN 3-star CB - Committed to Duke
Jacob Robertson - ESPN 3-star WR - 17 offers including Vols, Miami, UNC
Max Richardson - ESPN 3-star (#33 ILB) - Committed to Boston College
J.R. Pace - Junior Athlete - 5 offers include Duke, Vandy, Purdue
Joshua Johnson - Junior WR - Offers from GA Southern, Miami-Ohio, Furman
Ryan Glover - Junior QB - Offered by Georgia State
Jeffery Hubbard - Junior WR - Offered by Miami-Ohio
This game is gonna be fun!
Secondary Content
Bottom Content