Section Branding
Header Content
Future Bulldogs Lead #9 McEachern vs. Rival North Cobb Friday On GPB
Primary Content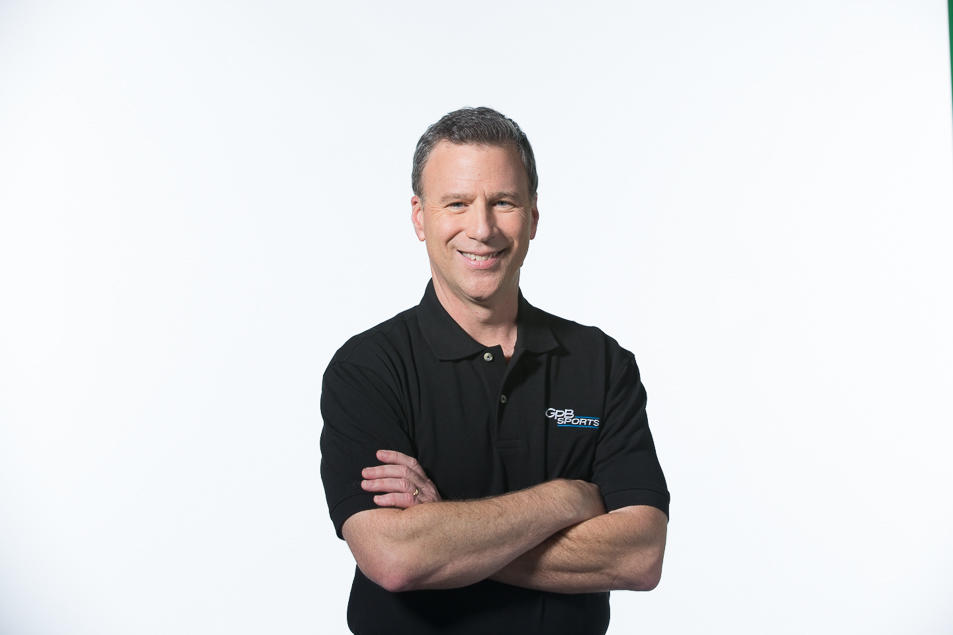 Okay Georgia Bulldog fans it's time to come out of mourning.  It's time to pick yourself up after having your season hopes trampled by a herd of elephants.  First of all, the Bulldogs season isn't over.  Georgia still has the same chance to reach the SEC Championship Game as it did before being mashed by Alabama last Saturday.  And if you can get to the SEC Championship Game and win it, you've got a chance to get in the 4-game playoff.
Secondly, Bulldog Nation, Georgia continues to recruit with the best of them and that's what I want to talk about.  Before you settle in to watch what is in all likelihood a must-win situation for the Dawgs Saturday at Tennessee, park yourself on your couch Friday night to watch a couple of future Georgia stars in McEachern DT Julian Rochester and QB Bailey Hockman.
Both of these young men are considered among the best in the nation at their positions and both are committed to the Bulldogs.  Rochester is a 6-5, 312-pound ESPN 4-star senior who is ranked the #9 DT in the nation.  Hockman is a junior lefty who's got savvy beyond his years.  He can make all the throws and he makes good decisions.  His dad, Kyle, is McEachern's head coach.  His grandfather was his dad's head coach.  It's in Bailey's genes and he's been taught and groomed well for success.
Hockman is an ESPN 4-star that is ranked the #2 pro style junior quarterback in the nation in the 247 Sports Composite ratings.  Hockman apparently isn't afraid of competition.  He committed to the Bulldogs even though 5-star Jacob Eason out of Washington is rated the #2 pro style QB in this year's class, is also pledged to Georgia and a year ahead of him.  That means Eason will have a 12-month jump on Hockman in the battle to be Georgia's future starting quarterback.
They call Rochester "Big Daddy" and he told the AJC's Dawg Nation that he wants to achieve legendary status in this his senior season with McEachern.  That legendary status would include leading the Indians to their first-ever state championship and recording 25 sacks.  With three sacks through McEachern's first five games, Rochester probably won't hit that number but then again "Big Daddy" is often facing triple-teams at the line of scrimmage.
This Friday night Rochester and Hockman host the North Cobb Warriors.  The winner of this game will likely win Region 4-AAAAAA.  The Indians are 4-1 and have outscored their competition 152-38 sandwiched around a 9-6 loss at #10 Peachtree Ridge.  North Cobb is 3-3 but don't let the Warriors record fool you.  NC has won three straight since losing their first three games to Northside-Warner Robins, North Gwinnett and Cartersville by a combined seven points.  Since then, the Warriors have outscored their last three opponents 81-28.  So the 48th all-time meeting between these two teams should be a lot of fun and we invite you to join us Friday night starting 7:00 p.m. on GPB.
For you recruitniks...here's some of the other players that you need to keep your eye on Friday night:
McEachern
Jaitlyn Askew - ESPN 4-star junior CB (playing safety for the Indians) with 12 offers including Florida State, Oklahoma and Texas A&M
Tyler Smith - ESPN 4-star junior WR offered by Georgia, Auburn and NC State
Tyler Simmons - ESPN 3-star senior WR with 13 offers including Georgia, Georgia Tech and Alabama
Tremayne Anchrum - ESPN 3-star senior and nation's #39 OG (playing OT) with 9 offers including Georgia, Georgia Tech and Clemson
Christian Roberson - ESPN 3-star senior and nation's #19 TE committed to Mississippi State
Sam Jackson - ESPN 3-star senior RB committed to Georgia Southern
Andrew Tarver - ESPN 3-star senior DT committed to Florida International
C.J. Windham - Senior WR committed to Middle Tennessee
Bryan Okeh - Senior OLB (playing rover) with 6 offers including Georgia State, Tulane and Charlotte
Xavier Riddick - Junior OLB offered by South Alabama
North Cobb
Chandler Wooten - ESPN 4-star junior LB with offers from Clemson, Nebraska and Penn State
D.J. Render - ESPN 3-star senior WR committed to Kansas State
Secondary Content
Bottom Content