Section Branding
Header Content
Must-See WR And DE Prospects Highlight Talent-Laden North Gwinnett At Norcross Rivalry Game On GPB
Primary Content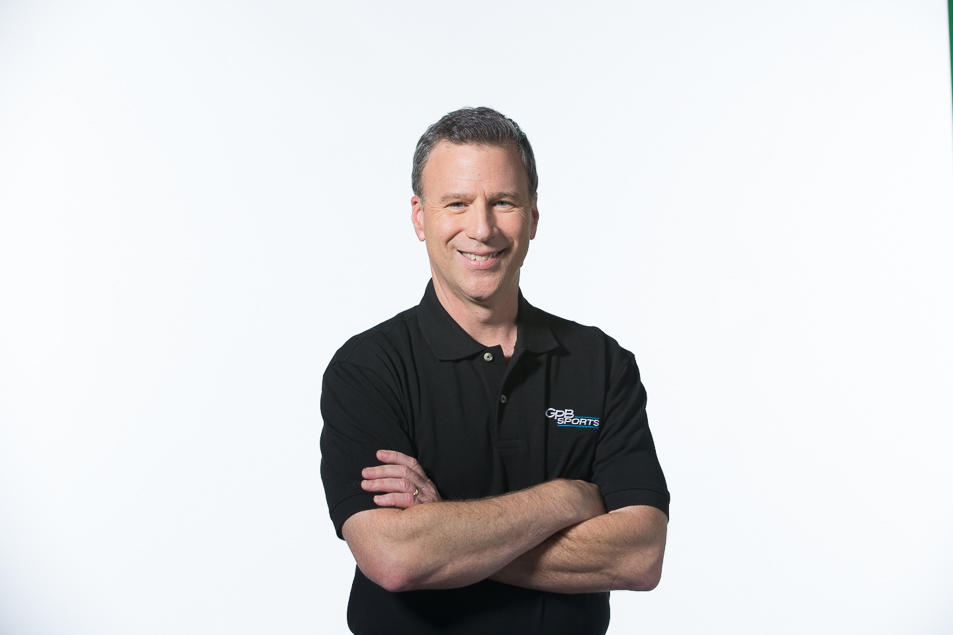 Twenty-two months ago the Norcross Blue Devils beat the North Gwinnett Bulldogs 31-14 to win the 2013 GHSA AAAAAA State Championship in the Georgia Dome.  Those two Region 7-AAAAAA rivals meet again for the 22nd time Friday night on GPB and while neither team is what they were on that December night close to two years ago…there's nothing that says they won't be again two months from now or sometime in the relatively near future.
At 5-0 and ranked seventh in this week's GPB AAAAAA Top-10, Norcross is closer to being that state championship caliber team that went 28-2 over two seasons and won consecutive state titles (2012 and 2013) than North Gwinnett who is off to an unprecedented 2-3 start.  Unprecedented that is to say for the Bulldogs under Coach Bob Sphire who in his nine-plus seasons at the Suwanee, GA school is 101-21 with nine straight playoff appearances, reaching the quarter-finals six times while advancing to the finals twice.
That's why despite the uneven…highly disappointing start…you can't count out North Gwinnett just yet.  You can't count out the Bulldogs because of Sphire and the program he has built.  But the clock is ticking and North might not be able to afford another loss and keep alive Sphire's personal coaching streak of 22 straight playoff seasons.
Speaking of things you can count on, and that's the program that Keith Maloof has built in his 17 seasons at Norcross.  Just like Sphire, Maloof has taken a program with virtually no football legacy and made it into a state power over the last decade.
This season the story has been defense for the Blue Devils.  They've allowed just 10 points total the last three games while giving up less than 57 yards per game rushing, 183 yards of total offense per game, and generating 18 takeaways with four defensive touchdowns.  They've done this with just one senior in their front seven.
That leads us to that must-see DE we mentioned in the headline.  You remember 5-star Lorenzo Carter who is now playing at Georgia?  Well junior Robert Beal will remind you of him.  An ESPN 4-star, Beal already has 21 offers and says he's really high on Georgia, Notre Dame and Florida State.  Coach Maloof is already on record as saying Beal's got a chance to be better than Carter but says his wife gets mad at him when he says that and that Lorenzo would too. 
So just the facts on Beal.  He's got four sacks, 15 TFL and wore a size 17 shoe when he was in the seventh grade.  Teammate Jarett Cole, who's a senior safety committed to Georgia Tech, says Beal has a wingspan "from here to Afghanistan."  Okay…so maybe that's not a fact.
Cole is another big-time prospect on the defensive side of the ball for Norcross that includes fellow safety Kendrec Grady, who's committed to Iowa State.  On the offensive side of the ball, the Blue Devils boast 6-4, 210-pound junior quarterback Baron Radcliff, who's been offered by Vandy, but who's a bigger running threat than passing threat right now.  Part of that is that Norcross lost junior wide receiver Jared Simpkins to a knee injury during the summer.  He's got offers from Louisville and Toledo.
That brings us to North Gwinnett WR Josh Imatorbhebhe (pronounced EE-mah-TOR-bay-bay)…"Alex I'd like to buy a vowel."  He's the highest rated prospect for either team this Friday night.  An ESPN four-star and ranked the number 18 WR in the nation, Imatorbhebhe committed to Southern Cal in May.  He's had a rough season working against double coverage and the Blue Devils secondary will no doubt only make his life tougher. 
At "The Opening" recruiting showcase this summer he told reporters that he might take a visit to Georgia this Fall and he wasn't sure if he'd keep his commitment to the Trojans.  But with his older brother Daniel transferring to USC from Florida, where he was a freshman tight end, it would seem the North Gwinnett star will likely end-up in Los Angeles next season.
Other Bulldogs you recruitniks will want to keep an eye on Friday night are:  Junior defensive end Drew Jordan who's been offered by Duke, Boston College, Wake Forest and Nebraska; senior running back Kam Pickett and wide receiver K.J. Hancock, who are both committed to Miami [OH]; senior OL Alex Molette, who's committed to Marshall; senior WR Ricci Nuckles, who's been offered by Georgia State; senior CB Torron Murray, who's been offered by Middle Tennessee; and sophomore QB Cade Fortin, the nephew of former Atlanta Falcons OL Roman Fortin, who has already picked-up an early offer from California.
North Gwinnett is in a heap of trouble after five games but the rivalry with Norcross is one of the best in the Atlanta area.  So if you can't be at Blue Devils Stadium on Friday night, be sure to tune-in to GPB starting at 7:00 p.m. and watch the show.
Secondary Content
Bottom Content