Section Branding
Primary Content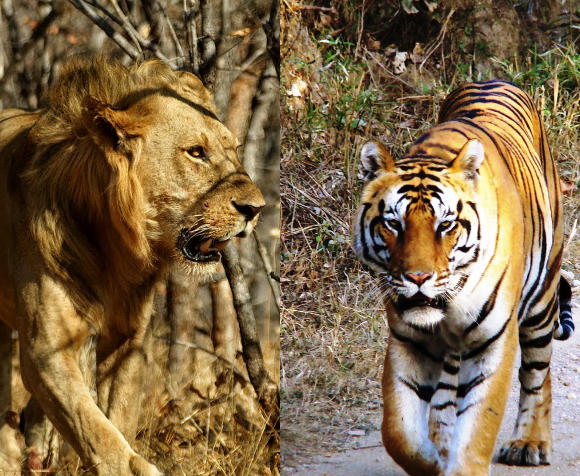 Hello again everybody! We're rolling right along on "Football Fridays in Georgia" and we're at Hallford Stadium again this week as we prepare for a DeKalb County rival matchup between the Tucker Tigers and the M.L. King Lions. 
Let's open up the notebook and get to know these two teams a little bit…
In a conference call with Tucker Head Coach Bryan Lamar, I learned a lot about the adversity they've faced so far this season. It can be summed up in one word: injuries.
"It's been a rough start from an injury standpoint," he said.
He's not kidding. The Tigers are 2-2 when they expected to be 4-0. And yes, unfortunately the injuries are to blame for their rough start, so frustration is warranted, but Lamar also recognizes it's not an excuse.
Each year their schedule gets a little bit tougher and that's all by design. Coach Lamar wants to go up against the top competition each week. And he gets it. Trust me, the freshmen and sophomores are thrown into the water and he learns who sinks or swims.
This year, they've had a tough start defensively, especially when it comes to stopping the run. Coach Lamar highlighted that in the call saying that they've got to improve in that area and "not give up big plays."
They've lost their top three linebackers and have three new starters on the defensive line. The Lions could be looking to expose that.
BUT…
(There's always a "but!")
The Tigers' ground game is killing it right now. Thanks to Chris Broadwater and Kymani Campbell. As they head into this matchup, Broadwater has 377 yards on the ground and 5 touchdowns, while Campbell adds 320 yards and 3 touchdowns on the season. (All stats provided by Mark Brock, DCSD Athletics).
Coach Lamar says that Campbell is "one of the biggest surprises of the year," and adds that he's one of the best blocking backs on the roster.
If there's something that coach has learned about the stress the injuries have put on building a team- it's that it's extremely important to have good football players- plain and simple.
**EXTRA POINT: Kicker Adam Lippy received a LOT of praise from Coach Lamar, saying he always goes above and beyond. He's a "soccer kid," who's come onto the team and been a workhorse… getting his lifts in and really becoming a student of the game. Coach added: "he works his butt off." It's something that stood out to me that I felt was worth mentioning. So far this season he has 21 points, 18-19 on PATs and 1-1 on field goals.
Now as for M.L. King…
They've never won a state championship and have had five different head coaches in the last seven seasons. They enter this matchup 1-2, but with a chip on their shoulder to get back into the win column. They're led by Head Coach Nick Kashama, who's in his second season at M.L. King.
A few things to know about the Lions, they've got a new quarterback commanding the offense in Owen Clark.
They will try to establish the run, but Kashama notes that their offensive line has been a work in progress. But it's their defense that's making a lot of noise and pulled through for them this season.
They're a force to be reckoned with… senior linebacker Khaliq Bayard has 23 tackles, 2 sacks and 7 tackles for loss. But they are led by Jonathan Mathis, another senior linebacker who has 33 tackles and 2 for loss.
**SIDE NOTE: I'm excited to see Jonathan Mathis play. I had a chance to meet him this week and he was extremely quiet, maybe shy at times, and very polite.
So what does all this gibberish mean? It means that for me, the matchup I'm the most intrigued by is the Tigers excelling ground game, going up against the ferocious Lions defense. If there's a matchup to watch on Friday night, for me, this is it.
And on the flip side of that, the Lions will try to establish the ground game with an offensive line that needs improvement and the young Tucker defense will also be tested as they venture into another game without their top players and try to build on their foundation for 2015.
We're live at Hallford Stadium starting at 7:00 PM for our All Access Pass Pre-game show. See y'all then!
Secondary Content
Bottom Content