Section Branding
Header Content
See Why College Coaches Love Creekside & Stephenson Friday On GPB
Primary Content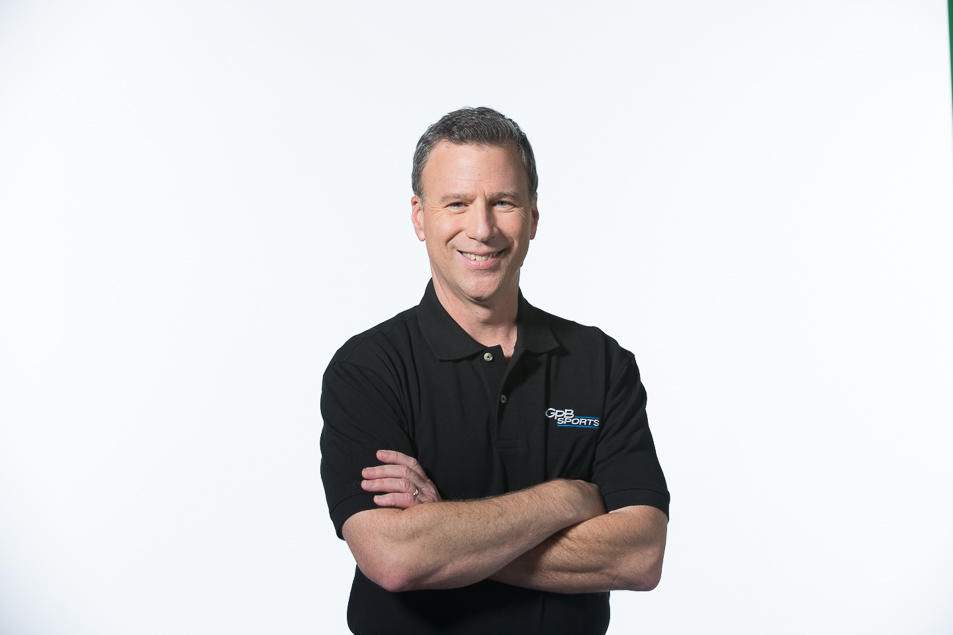 The college talent-rich Creekside Seminoles and Stephenson Jaguars meet for the third time ever, and second time on GPB, this Friday night starting at 7:00 p.m. and I invite you to join us for what should be an incredibly fun game.  These two Atlanta-area schools have been long-time, must-see stops for college football coaches around the nation, but had never played against each other until the GHSA put them together in Region 6-AAAAA last season. 
The Seminoles beat the Jaguars twice in 2014.  First 28-14 in a game that you saw on GPB almost exactly a year ago (and the game was much closer than the final score) and then again 34-27 to decide the region title and a number-one seed in the state playoffs.
Creekside is 28-3 the last three seasons and won the 2013 AAAAA State Championship with a 15-0 record under Coach Olten Downs.  He's moved on to a job in the University of Georgia Football program and Will Rogers has taken over.  The fifth Seminoles head coach since 2008 is off to a 4-0 start and it seems Creekside has always found a way to win, whoever is in charge.
Stephenson has been the model of playoff consistency for the last 15 seasons because the consistency of their head coach Ron Gartrell.  The Jaguars have reached the post-season every year since 2000 under Gartrell, the only coach the Jaguars program has ever had.  Now in his 20th season at Stephenson and in his 28th season as a head coach overall, the affable Gartrell has reached 197 career victories.  The Jaguars have gone 145-39 over the last 15 seasons but haven't advanced beyond the second round of the state playoffs since reaching the state semi-finals in 2005 and the quarter-finals in 2006.
So let's take a look at some of the college football talent that you'll want to keep your eye on Friday night and let's start with Creekside.
It all starts up front for the Seminoles with Aaron Dowdell, who is committed to Georgia and rated by ESPN as the #33 offensive guard in the country.  Dowdell's got a lot on his shoulders after Creekside graduated two big-time prospects off their line from a year ago when Venzell Boulware signed with Tennessee and Marquell Harrell signed with Auburn.
Dowdell blocks for quarterback Felix Harper, who is a three-starter and was the Seminoles starting QB as a sophomore on their 2013 state championship team.  He's committed to play for Army.  Running Back Sabree Curtis has already rushed for over 500 yards and has four offers including Colorado State (where no doubt new Coach Mike Bobo remembers Curtis from his days with the Bulldogs).
On the defensive side of the ball, junior cornerback D.J. Brown already sports seven offers including UCLA, Kentucky and Purdue and linebacker Justyn Freeman has been offered by South Alabama.  Brown leads the team with three interceptions.
Now to the Stephenson Jaguars who've had a nearly unfathomable 38 SEC signees the last 11 years and just put two more players in the NFL this season in former DE Preston Smith (Mississippi State) with the Washington Redskins and RB Mike Davis (South Carolina) with the San Francisco 49'ers.
The Jaguars highest-ranked prospects this season are in their junior class starting with safety Carlito Gonzalez.  He's already committed to Auburn and ranked by ESPN as the #19 safety in the nation in the class of 2017.  Junior defensive tackle Aaron Sterling already has offers from Alabama, South Carolina, North Carolina and California.
Two more senior prospects join Sterling on the Jags' defensive line in ends Dennis Wonnum (who also plays TE) and Michael Pitts.  Wonnum is committed to Iowa State and Pitts is committed to Cincinnati.  Those three defensive linemen have nine quarterback sacks between them and anchor a defense that allows less than 60 yards rushing per game. 
Over on offense, Jags WR Eric Elder has a couple of offers from Georgia Tech and Georgia State but Stephenson averages only 93 yards passing per game.
How Creekside handles that talented Stephenson defensive line will be one of the big focal points in this game and while both teams love to run the ball (because they can and they do it very well), somebody's going to have to make some big plays in the passing game and the team that does that, will likely be the winner.  So block off your schedule to join us Friday night on GPB from Hallford Stadium in Clarkston.  We start the fun at 7 p.m.
Secondary Content
Bottom Content