Section Branding
Header Content
One Of State's Most Polished Tight Ends Back On GPB Friday Night
Primary Content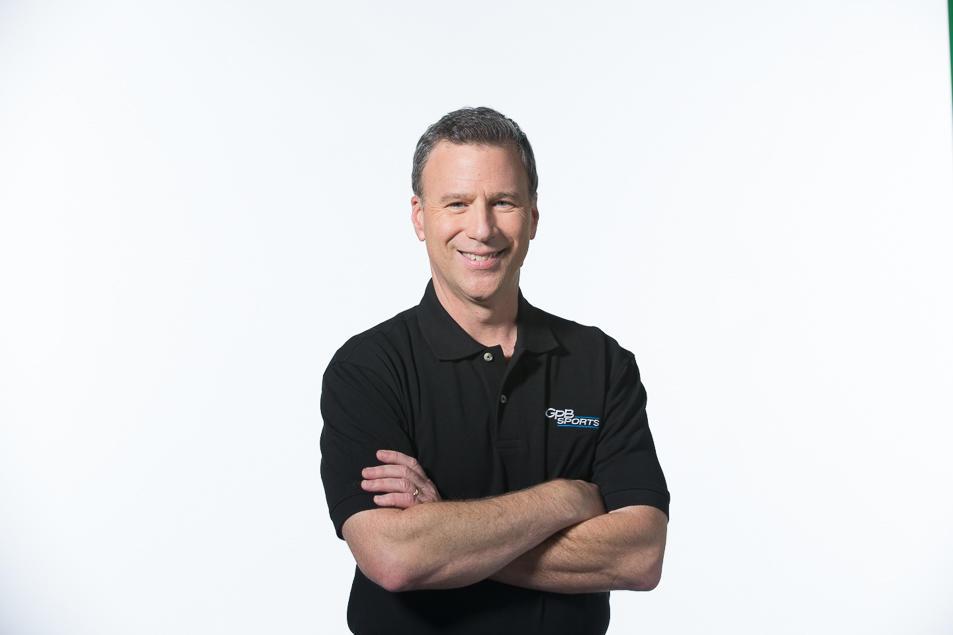 Tight End Sam Letton will lead 3-0 Walton into Woodstock, GA Friday night as the Raiders take on the host 3-0 Etowah Eagles in a pivotal, early season Region 5-AAAAAA battle 7:30 p.m. on GPB.  After a couple of weeks off since our season-opener at Roswell August 21st, we are ready to get back to work with a great match-up 7:30 p.m. on GPB.
Letton is one of the most polished tight ends in the state of Georgia.  Ranked by ESPN as the #33 tight end in the country, the 6-3, 235-pound senior leads Walton with 17 catches for 351 yards, a stout 20.6 yards-per-catch average and five touchdowns.  Letton has 18 offers but it appears Wake Forest and West Virginia might have the inside track for his services.
Letton is no ordinary hand-in-the-ground tight end who blocks first, catches second.  He is very versatile, can flex-out and create nightmare match-up problems for opposing linebackers with his speed and opposing defensive backs with his size.  Letton is seasoned having played for his father since he was five years old.  His dad Bill is now the offensive coordinator at Walton after serving as a head coach in his native Kentucky for 24 years, most recently powerful Lexington Catholic, before heading south to East Cobb in 2014.
Match-up to watch could be Letton versus Etowah safety Stuart Head, the highest ranked prospect for the Eagles.  The 6-4, 190-pound junior has become a valued recruit since bursting on the scene last season as a sophomore.  Moved to the defensive backfield from back-up quarterback just one week before the start of the season, Head went on to record 140 tackles with three interceptions and 15 PBU.  He already has seven offers including Georgia Tech, Clemson and North Carolina.
Head and his teammates are a big reason why the Eagles are coming off the greatest season in school history and currently ranked sixth in the GPB AAAAAA Top 10.  With just one playoff win in school history until last season, Etowah made a run all the way to the state semi-finals in 2014 finishing 11-3.
Walton is no stranger to post-season success but are trying to get back to those days of recent, past glory.  Last season's 2-8 record was not as bad as it looked since the Raiders actually went 5-5 but had to forfeit their 3-0 season start for inadvertently having an ineligible player on their roster.  With that first-year "weeding-out" season out of the way for Coach Mo Dixon, Walton has looked strong once again starting 3-0 and with a roster chock-full of talent.  But this is a fact, the Raiders have not won a state playoff game since reaching the 2011 State Championship Game going 14-1 that season.
So as you can see, this will be a fun game and although Walton leads the all-time series 8-3, it was Etowah to put a 40-13 hurting on the Raiders last season.  Here's some of the other players to keep an eye on Friday night.
Walton Raiders
Freshman Wide Receiver Dominick Blaylock will be one of the top players in the state by the time he reaches his junior season.  Following in the footsteps of his twin brothers Daron and Zack who are now at Kentucky, Dominick already has four offers from Georgia, Auburn, South Carolina and UK.
Josh White is another player you'll want to watch.  A year ago he was the Raiders starting quarterback.  With the emergence of junior Addison Shoup, White has moved to tight end and defensive end where he already has five-and-a-half quarterback sacks.  He has offers from Mississippi State and Grambling State to play QB and an offer from Troy as a TE.
Walton has three players committed to Ivy League schools and another who might end-up there too.  RB K.K. Brooks is committed to Penn, Safety Ryan Roegge says he'll go to Dartmouth, and fellow safety Christian Sullivan is pledged to Princeton.  Linebacker Joey Goodman has an offer from Davidson but reportedly has been contacted recently by Harvard.
On the lines of scrimmage, Walton boasts offensive tackles Patrick Farley (Campbell, Stetson offers) and Forrest Evans (Kennesaw State offer).  On defense, junior end Jason Rooks has been offered by South Florida and nose tackle Nick Orell-Jones (who also kicks for the Raiders) has been offered by Montana State and Savannah State.
Etowah Eagles
We already told you about Stuart Head but also watch for Eagles running back Tyray Devezin who has rushed for 490 yards as a junior and has an offered from Jacksonville State.  WR/LB Bronson Rechsteiner is a bruiser (gotta be with a name like that) and has offers from Army, Illinois State and Murray State.  Offensive Tackle Alex Smith has seven offers including Georgia Southern, Georgia State and App State.
So be sure to join us Friday night.  Party starts at 7 pm on GPB and we'll kick-off shortly after 7:30.  Gonna be fun.
Secondary Content
Bottom Content