Section Branding
Header Content
The Process Prevails
Primary Content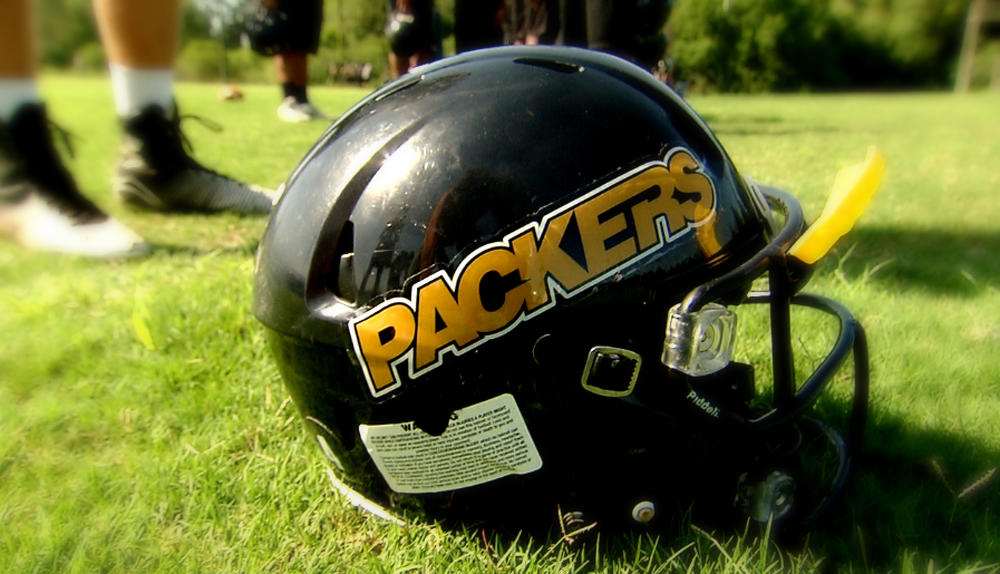 Patience for the process…it's far easier to preach than to practice.
But the kings of football in Moultrie, Georgia are all about their process. Especially once it led them to the peak of their mountain this past December.
"We feel like there's about five or six things that we do that give us a little bit of an edge," explained head coach Rush Propst. "Starting in our weight room with the way we train…that's first. And that would be training up-tempo style which helps your offense to condition the body that way. And then defensively, it helps them to defend a team that does that."
The 2014 Colquitt County squad tied the bow on a perfect 15-0 season with a 28-24 win over Archer in the Georgia Dome for the 6A state title. Their 2010 campaign, carried on the wings of the same spread, fast-paced offensive approach, ended in the same place. But that time, the result was the opposite.
Their 2010 shot at the title four years prior was not nearly the close contest seen in the Archer game, as the Colquitt team racked up 609 yards in total offense and thirty-eight first downs in a 52-38 shootout….and still managed to lose. But the final score, the most important number of all that night, burned a stamp on the Packer program. Since that following January, the coaching staff has continuously placed a larger emphasis on practice to ensure all players are readied for what they'll see in games. That means both the offense and the defense are trained in a fast-paced environment.
Now that this pro-style approach has become far more prevalent amongst high school teams, Coach Propst reflects back on the football landscape just eight years ago, as he remembers the up-tempo, spread offense was a rarity on prep fields across the state. He says the one exception was the Lassiter Trojans program, coached by Chip Lindsey, Propst's former offensive coordinator in Alabama.
Propst, the five-time state title-winning coach with Hoover High in Alabama, had years of experience with the style of play he favors by the time he took the job in Georgia.
"I've got a philosophy...had one for quite some time: the spread offense. We were the first spread offense in Alabama. We started it up back in the late nineties and there were no teams doing it. And then when we got into the tempo stuff really in '99 and 2000, nobody was doing it," Propst explained. "Now in Atlanta, seems like everybody's a spread offense. But how many are in spread, up-tempo is a little bit different. And then there's the definition of actually what tempo's about. I think there are people that run just the spread and I think there are some people that run a spread, tempo offense."
Clearly, the approach can take on a number of interpretations and can vary in the way and degree to which it's installed. But that's often the nature of innovation, as new concepts trickle from the professional and college levels to prep and youth leagues. Coach Propst isn't satisfied though with hand-me-downs after they've been worn…he wants to play like the big boys and at the same time.
"We go out and study teams in what they do. Right now, if we had one school to pick from a strength and conditioning standpoint, it'd probably be Auburn because they're trained the way that they play. And that's sorta what we do too. Auburn is probably the fastest tempo team out there today in my opinion in the SEC. Gus (Malzahn, head coach) and I are good friends and so we share a lot of ideas," the self-proclaimed Alabama fan articulated.
While Propst tosses concepts around with peers in the college ranks, he leans on his staff in Moultrie to gain a clear understanding of those shared philosophies and help teach them to the high school kids.
"Most programs are more "strength while you're in the weight room and then conditioning while you're on the field." We don't do that. We actually cardio-vascular, tempo-train in the weight room as we're lifting. It's a unique way of doing it but it's something that I can't take a lot of credit for. Coach (Shawn) Sutton was with me when we were at Hoover and now down here, he's responsible for that."
"We really started changing our method in 2011. We'd been to the state championship game in '10 and set all kinds of records offensively but our defense wasn't as good. When Shawn got here, it helped us train that way and started correcting that issue on defense and it took us a couple years to get that. We were successful but really, it's taken off in 2013 and '14. I feel like our team is well conditioned as any team in the state of Georgia."
"When Coach Sutton came in the first time, he really changed it to where a lot of our strength and conditioning is up-tempo like we play and we do a lot of agility movement stuff and I've never seen a weight room anything like it. It's pretty neat to watch just high intensity and the kids are moving. It translates to the field," said athletic trainer Ryan Kebler, who appreciates the value placed on keeping the kids healthy."
"Obviously it's pretty hot out here today. You know, it's summer in South Georgia...Our thing is trying to keep the weight on the kids. Nutrition helps limit the injuries. It's rebuilding their muscles versus breaking down their muscles. Trying to get them as healthy as possible is our goal.
"That's one thing about working with Coach Propst is we're always striving to be cutting edge. Every year it's gotten more and more to where it's not necessaily we're just feeding them. Now it's what we're feeding them, when we're feeding them and how much. You know we go in the offseason, we visit Florida, Georgia, Alabama, Auburn and we see what they're doing. We treat this like a college program," Kebler added.
And just like some of the premiere college programs must learn to do, this group of defending state champions is in the midst of their first summer practicing with the coined "target hanging on their backs."
The Pack is led by returning starting quarterback Chase Parrish, who argues that a tough schedule ahead leaves little opportunity to rest on laurels.
"You just have to look at our schedule and our opponents that we're facing...especially the first two games open up with North Gwinnett and then Plant City, Florida," the senior leader noted. "That really motivates us to get better each and every day to shake off what we did last year. We're proud of what we did last year but we know this is a new year and it's a new team so we've got new goal."
After throwing for 2,835 yards and 26 touchdowns last year, the senior will return to the field this fall with even more confidence, as he'll have a solid set of receivers to target in Ty Lee and Kiel Pollard, plus tight ends Shaun Bonner and Chris Bouie. His main mission individually though this summer is making long throws successfully.
One method Parrish is using to practice? Seven-on-seven camps: another new-age element of football and a massive part of the offseason 'process' for many teams these days. These tournaments, which the Packers participate in all summer long, are ideal for honing passing skills, as they focus on offensive patterns and allow only light defense. The mini games are absent of tackling and press coverage, and penalties are assessed, even disqualifications made, for overly physical play.
"Obviously it's tough to hit (deep ball) that but he needs to be able to hit that in seven-on-seven at a seventy-five percent ranking down the field. I think he's probably less than thirty percent. So he's coming out here now with a different mindset."
Parrish said it comes down to the fundamentals.
"Just coming out here every day with Coach Calhoun. Getting better with my footwork ah..just ball security, stepping up in the pocket when I need to and just hitting those receivers downfield," the quarterback added.
Not only will the Packers likely threaten with the ball in their hands, but they're primed to bring big-time pressure on the defensive side as well, as Coach Propst believes this year's defensive unit is longer and more athletic than in years passed.
"It takes huge pressure off the offense knowing that if we don't score in a series that the defense has our back. We've gotta come out and make it right but it's always reassuring when your defense has your back like that," said Parrish.
Of that group, SEC-recruited linebackers Dee Walker and La'Quain Blakely will bring outside speed and explosive play to the table while a six-man competition ensues for the four backfield roles. Rakeem Hightower, moving to corner from safety, Quan Singletary, Landon Scott, Kiontae Green, Quan Walker and Aikaari Ryce are all vying for those spots.
Not only will the offensive line be entirely new, save for one guy. The Packers no longer have their big-time backfield threat in new Kentucky Wildcat, Shiem King. But they do at least have experience on their side, as seniors Nate Powell IV and Rafael Merritt and junior Ty "Grump" Jones will platoon behind Parrish.
And when the offense drives the field and can't quite seal the deal, their kicking game is a pretty solid bet to at least get a few points up on the board, as senior Luis Martinez has logged over a sixty-five percent clip in field goal attempts and has never having missed an extra point attempt.
"Luis Martinez to me is the best kicker in the state of Georgia. It takes a little bit of pressure off your offensive team in the red zone because you love to get seven points. But you know as well as I do in high school football, things happen down there where you don't always score and coming away with points every time," Propst said before describing Martinez' journey on the injury front.
Even after a total reconstruction his tenth grade year following ACL and MCL tears, Martinez' game never faltered. In fact, Coach Propst argues that his kicking game slightly improved after the surgeries, if anything. One last procedure earlier in the summer to clear inflammation and a quick, three-week recovery later, and the special teams standout is back to form.
As Martinez, Propst, Parrish and the Packers keep on their grind behind closed doors, the Moultrie faithful wait patiently for the day the Pack is back on display.
Earl Jefferson, the Packers Director of Football Operations can attest to that.
"All the time people are calling saying hey, when's the season kicking off? Where are we going, where are we going? How we doing? So it's always, it's always excitement here."
Secondary Content
Bottom Content