Section Branding
Header Content
The Breakdown: Region 2-AAAAA Title On The Line
Primary Content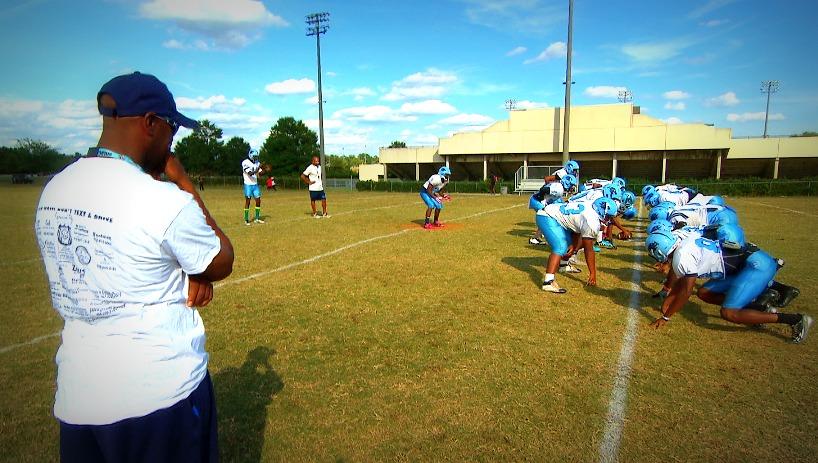 A rematch of the 2011 GHSA AAAA state championship game will decide the 2014 Region 2-AAAAAA title this Friday night as the Tucker Tigers meet the Lovejoy Wildcats on GPB. Tucker defeated Lovejoy 22-7 for the AAAA state championship three seasons ago. Now in AAAAAA and in the same region, the Tigers and Wildcats will meet on Halloween Night for just the second time ever.

Both Tucker and Lovejoy are 6-2 overall and 3-0 in Region 2. The Tigers have won six straight by a combined score of 359-27 since dropping their first two games of the season to two-time defending state champion Norcross (32-29 OT) and defending national champion Booker T. Washington of Miami (19-7). Tucker has scored more than 50 points in all six games of their winning streak, including a 51-0 rout of M.L. King on GPB seven weeks ago.

The Wildcats have won three in a row (all region games) by a combined 126-43 since losing to Top-10 ranked teams McEachern and Mays after starting the season 3-0, including a big 27-24 last second win over Hillgrove. Lovejoy has scored more than 40 points in all three games of their winning streak and five times in eight games.

Both of these programs have been state championship contenders over the last decade. Tucker is an astounding 167-24 since the 2000 season and have won two state titles (2008, 2011) while reaching the finals three times, semifinals three times, winning eight region titles and recording nine undefeated regular seasons over the last 14 years. Now led by Coach Bryan Lamar, the Tigers are 30-6 in his 2 plus seasons.

Lovejoy is 53-8 since 2010 and has twice played for the state championship (2011, 2012) and won four straight region championships. The Wildcats are in their first season under Coach Edgar Carson. Carson was promoted to replace the highly successful Al Hughes who was 104-48 at the Clayton County school.

Recruiting players to watch for Lovejoy: 247 Sports Composite 5-star and #4 WR Preston Williams who is committed to Tennessee; 3-star CB Montrell Custis who is committed to Alabama; 3-star WR Tremaine Dillard whose offers include Indiana, Georgia State and Marshall, and 3-star RB Kevin Morris-Strong whose offers include Georgia State, Charlotte and Charleston Southern.

Recruiting players to watch for Tucker: 247 Sports Composite 4-star and #6 DE Jonathan Ledbetter, who is committed to Georgia; 3-star CB Duke Shelley, who is committed to Kansas State; 3-star OLB Elijah Sullivan, who is committed to Auburn; 3-star RB and #21 APB Delvin Weems, who is committed to Marshall; and junior 3-star and #27 DE Tabarius Peterson.

It will be another great GPB Football Friday in Georgia live from Twelve Oaks Stadium in Lovejoy. It all starts at 7:00 p.m. with our GPB All Access Pass show hosted by Mark Harmon and Claire Simms and then join me, former Atlanta Falcons star DE Chuck Smith, Jon Nelson and Grace Olson on the game call starting at 7:30 pm. It'll be fun. Be sure to tune in.
Secondary Content
Bottom Content