Section Branding
Header Content
A Tour De Force On The Course
Primary Content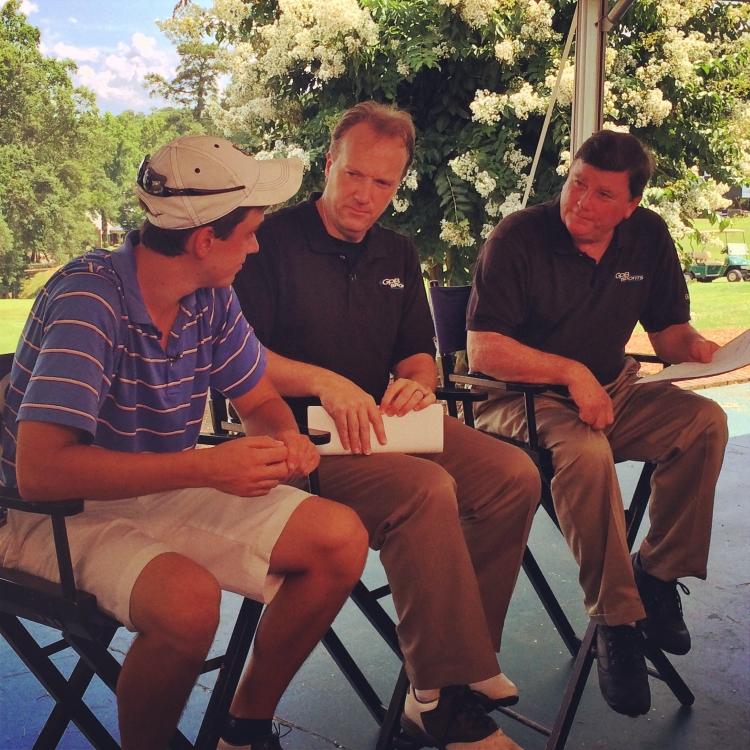 The GPB Sports team spent the week in Macon, Georgia for the 93rd Georgia Amateur Golf Championship conducted by the Georgia State Golf Association. It was a great week of eagles and birdies, highs and lows, triumph and heartbreak.
At the start of the tournament, 144 players had dreams of winning the Georgia Amateur Championship and following in the footsteps of the great Bobby Jones. Jones won the very first tournament back in 1916 at the ripe old age of 14.
At the halfway point, Kennesaw State golfer Kelby Burton was on top of the leaderboard. On moving day, the veteran, former professional golfer, Stan Gann Jr., had charged up the leaderboard thanks to a sparkling 66, and had a 3 shot lead with 18 holes to play.
Then on championship Sunday, it was 21-year-old Columbus State player, Robert Mize, taking charge with an outstanding performance. Robert began the day 4 shots behind, but birdies on 3, 7, 8, 9, and 10 propelled him into the lead. Mize, the son of 1987 Masters champion, Larry Mize, would go on to win the championship.
On Saturday, July 19th, GPB Sports will televise a one-hour special on the Georgia Amateur Championship. Along with terrific highlights and interviews with the players, you will meet 92-year-old, 5-time champion Arnold Blum and 15-year-old Justin Kim, the youngest player in the field. You'll capture a look at the Idle Hour Country Club golf course which is hosting this event for the record 8th time. Interviews with the Idle Hour Director of Golf, Ray Cutright, and Director of Greens and Grounds, Wade Thomas, will give you a feel for the work required in hosting a big tournament like this one. We will also interview the GSGA President Chuck Palmer and the GSGA Senior Director of Rules and Competition Layne Williams.
Golf fans, this one's for you! Catch all the action on GPB Saturday, July 19th from 6pm to 7pm.
Secondary Content
Bottom Content