Section Branding
Header Content
Queens Of The Court
Primary Content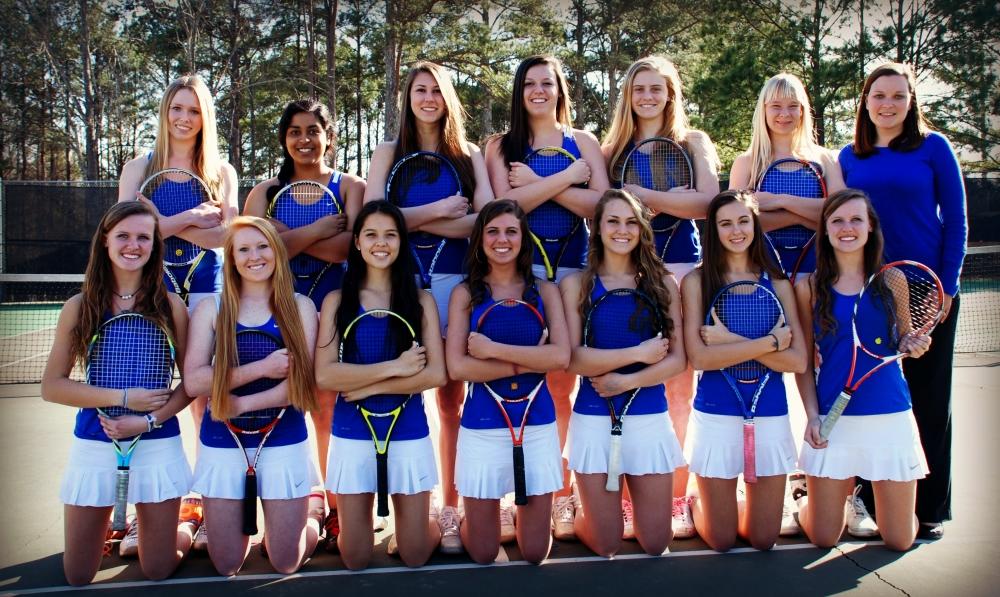 The GHSA girls tennis championship is right around the corner and once again, the front-runner to win the Class 6A girls title are the Lady Raiders of Walton. Walton has won eleven titles in the last thirteen years, spanning from 2001 through 2013. And of course, let's not forget state title victories in 1989, 1991, 1994 and 1995.
Coach Christy Lewis is in her third year as the head coach of the program after three years as an assistant and her team is once again loaded with talent.
Leading the way in #1 singles is junior, Bella Kuse, along with Suzanne Zenoni and Johanna Keeline. The Lady Raiders are cruising along, ranked number one with a picture perfect 11-0 match record against opponents from the state of Georgia this season. The team has just returned home from a twelve team tournament in Kentucky, where Walton performed very well, finishing in third place.
This Walton program has a great legacy with fifteen GHSA state championships and the 1992 singles championship in the school trophy case. Coach Lewis tells me that year-in and year-out, Walton High School gets strong players.
One of the pleasant surprises of this year's team has been the outstanding play from a couple of freshmen: twin sisters Emily and Grace Gaskins who have done an outstanding job in doubles competition this season.
The Lady Raiders, with their undefeated record and top-ranking are once again setting their sights on the state championship tournament which gets underway in just a couple weeks as they go for a record breaking sixteenth girls state title.
Secondary Content
Bottom Content