Section Branding
Primary Content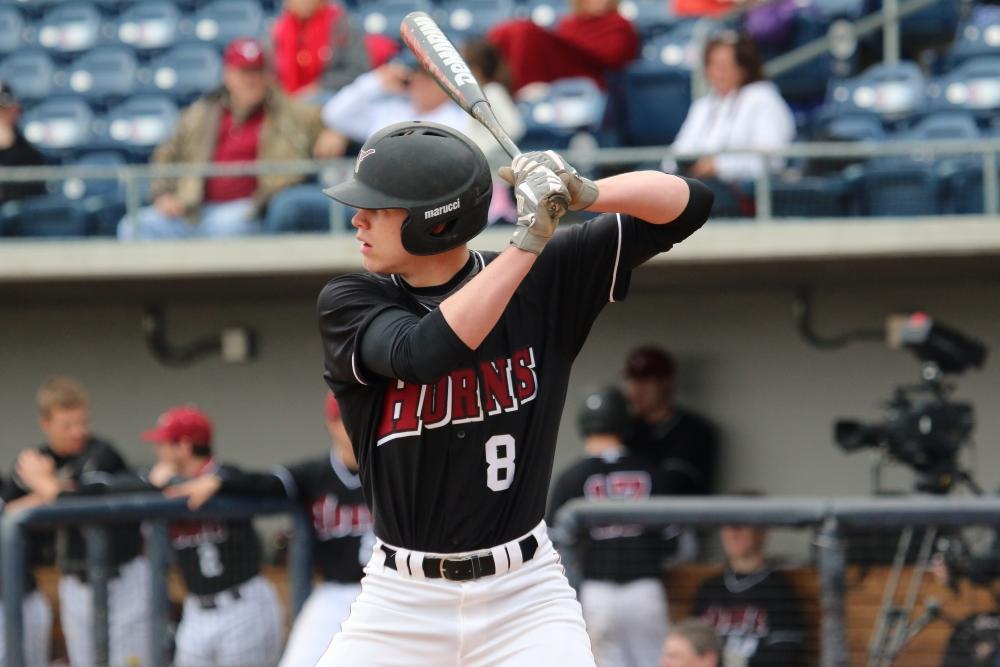 As March comes to a close and April nears, spring is in the air and baseball's on the mind. The Longhorns of Lambert High sit at the top of Georgia high school baseball discussion. Coach Jamie Corr has built this program from the foundation up, beginning five years ago when the school first opened.
This year's talented herd of Longhorns are currently 12-0 on the season and ranked number one in Class 6A. Coach Corr tells me one of the reasons for this year's success is that this team has a lot of togetherness and all the players know and understand what their role is for the ball club.
There is obviously also a ton of talent. Right fielder/pitcher Seth Beer leads the way. This athlete has certainly been a key member of this team, batting an incredible .750 at the plate and holding a 3-0 season pitching record. J.D. Dutka is another guy doing double-duty, batting .425 and defensively, splitting time between third base and on the mound. Dutka is 4-0 as a pitcher. Senior hurler Dylan Biumi is cruising along with a 4-0 record as well. Junior left fielder Jeremy Johnson is also having a great season, hitting .460.
Coach Corrs says the reason this team is so dangerous is because all nine players in his lineup can hit the baseball and knock home runs. The Longhorns will play twenty-six regular season games and then gear up for the state tournament.
The Milton Eagles are the defending 6A GHSA baseball champs, but the Longhorns are playing well and should
be a big factor come tournament time.
Secondary Content
Bottom Content