Section Branding
Header Content
State Finals Teams Impress On More Than The Court
Primary Content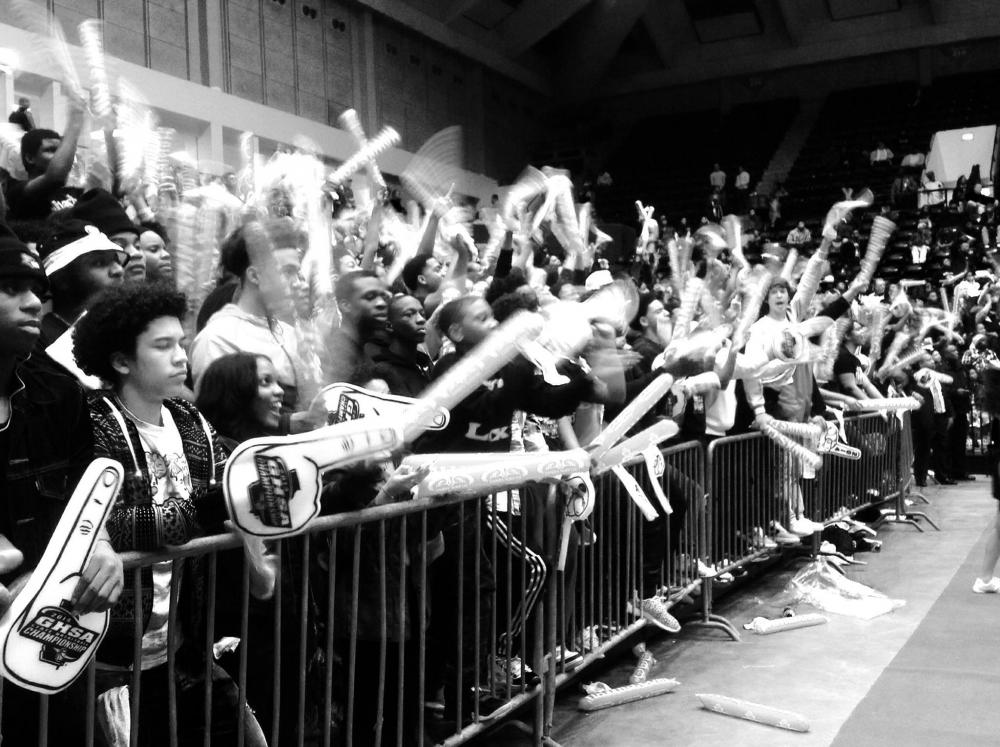 First and foremost, thanks to everyone who watched the GHSA Basketball Championships over the weekend past- however you did…
Whether it was on GPB-TV, gpb.org or the GPB Sports app (which you really should get by the way…if you want to know everything you need to know about high school sports in the state.)
Shaun Golden and I called 6 of the 7 boys title games. And among us, Gil, Herb, Tommy, and Larry calling play-by-play; Rayven and Grace on the sidelines and keeping track of social media; and Mark and Claire driving the bus from the studio- it was another great year on GPB.
There were tremendous performances- whether individual or team- and it gives us all a lot to talk about…
First up, I'd like to talk about Morgan County and everyone in Madison…
You…showed…up…
Bottom line… and you turned the blue seats to red for your Bulldogs… we also got to see a performance that will mean Tookie Brown will be going somewhere other than Starkville next season. His 36-7-6-5 gave Morgan its first title. But the game spent some time above the rim as well…
The exchange of the weekend is at the 36:00 mark…
Second… Tifton…
You showed up…
And congrats to you for your first title since 1996… Dr. Eric Holland will not be taking off those shoes any time for any game in the near future…
Here's Jake Wallace's postgame from Macon
((HT: WALB-TV))
WALB.com, Albany News, Weather, Sports
Same goes for Coach Dan Maehlman and Jonesboro since they were chasing after a few different things… respect in Clayton County and their first title in school history after getting close a while back. They can finally put their names in the books…
Look for Jonesboro to make a return again next year…
History was added to on a couple of occasions in Macon with some schools…
Wilkinson County and the Blue Storm that made the trip from Irwinton played Turner County in one of the wildest games of the weekend…
Bar… none… as my friend Gil says…
The fourth quarter, they say, took 30 minutes because of all the ups and downs…
And what can you say about Miller Grove that hasn't already been said…
Think about any superlative that comes to mind… and that's what head coach Sharm White has built from the ground up as a DeKalb County kid…
Warner Robins had a great run to get to the title game, but the third quarter was the difference as MGHS gets their 6th straight title setting history in boy's basketball in the state of Georgia…
And last but not least, to go coast-to-coast as the top-ranked team in your class is huge…
GAC and head coach Eddie Martin were ranked as high as 7th in the country- depending on the poll that you look at on a weekly basis… they ran the table and now have a 50-game win streak…
But, as you all know faithful reader, it's all about survive and advance…
The Spartans did exactly that…
I can't thank all of you enough for being a part of the process with us across all of our platforms. Because, as I say, you are the G and the P in Georgia Public Broadcasting…
Is it football season already…???
Play it safe, everyone… I'll talk to you soon…
Secondary Content
Bottom Content