Section Branding
Header Content
March Magic In The Air
Primary Content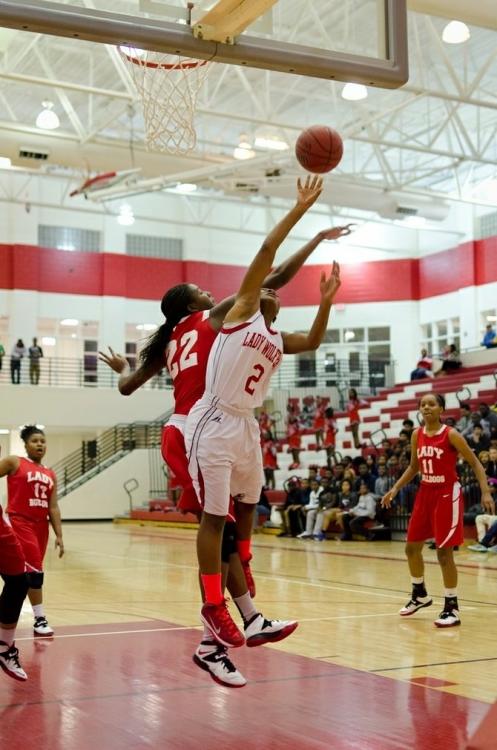 By the end of this weekend, only two teams will remain in each of the classifications and both will be set to play in the 2014 GHSA boys and girls basketball state championships. We've already seen upsets, blowouts, buzzer beaters, and tons of excitement. March 6-8, all the excitement is coming your way when GPB Sports will televise all fourteen state title games.
There's a lot to look forward to in high school basketball....but how about this??
Recently, a national record fell that might never be topped. In the first round of the girls 4A playoffs, Kamera Harris of Dutchtown High School blocked an incredible twenty-eight shots.
Tremendous!
Here are some stats to give you perspective:
In NCAA men's basketball history, Mickell Gladness of Alabama A&M holds the record with sixteen blocked shots. And here's a guy you've surely heard of: Hakeem Olajuwon. Olqjuwon also blocked sixteen shots while playing for the University
of Houston in 1983. This accomplishment came against basketball powerhouse Biscayne.
The NCAA women's record is held by Sandora Irvin, who ALSO blocked sixteen shots in a 2005 game between TCU and the University of Alabama Birmingham.
The girls high school record is held by Brittany Griner who blocked twenty-five shots for a high school in Houston, Texas in 2008. Griner went on to set the NCAA record for most blocks in a career.
Now, back to Dutchtown High School's Kamera Harris.
Her coach at Dutchtown, April Tate, told me the 6-2 sophomore is averaging right at eight blocks a game and is a very hard worker.
Congrats to Kamera! It makes me wonder what other outstanding efforts we will see
as the GHSA boys and girls basketball championships, which air on GPB Sports March 6-8. We tip off our coverage at 3pm on Thursday and will go until the last basket is scored....same air times on Friday. Then on Saturday, we will showcase
the Wheelchair Championships followed by six state title games with the action tipping off at 9:30 am.
It's a great time of year.....the March Magic is underway!!!
Secondary Content
Bottom Content