WATCH LIVE | GPB Sports' Flag Football - Semifinals, Games 1-6 Starting With Central-Carroll vs. East Coweta At 11 A.M.
Section Branding
Header Content
The Anticipation Settles
Primary Content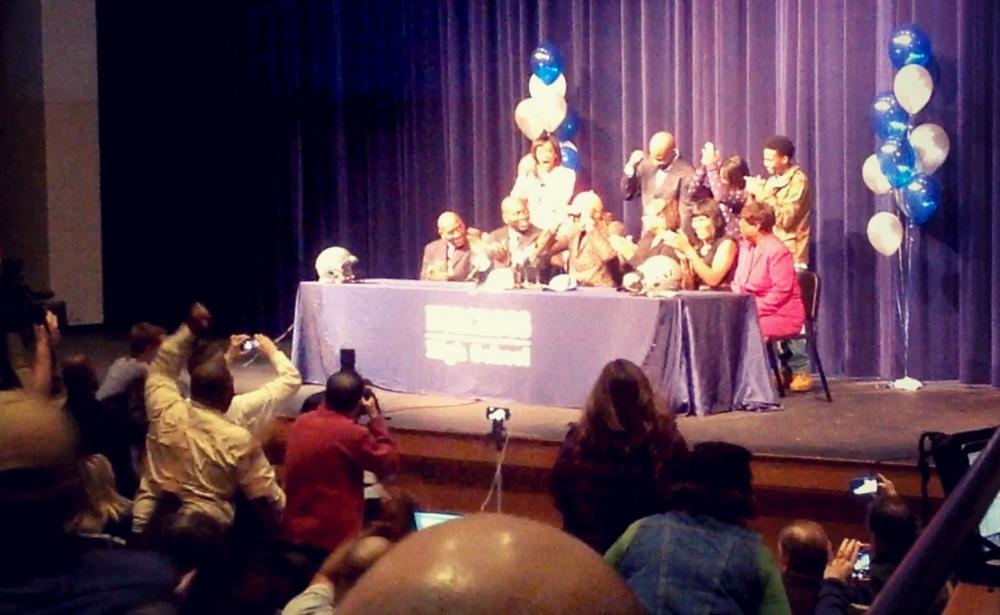 The annual signing day frenzy has come and gone. The letters have been signed and the baseball caps selected and displayed for cheering friends, family, teammates and even national television audiences. College football coaches throughout the country can now proceed with preparations for the 2014 football season with a more solid understanding of the rosters they'll be working with.
The fascination with football in America has led not only to a greater focus on professional and college football, but high school football as well, particularly on the recruiting scene. While images of highly-touted teenage athletes are now commonly displayed amongst recruiting talk on national television, as a part of the GPB Sports team, it's much more common to see these guys at an afternoon practice on the fields behind their high schools or playing for regional glory beneath the lights on Friday nights.
Norcross High School, winners of the 2012 and 2013 6A state titles, are now graduating a staggering sixty seniors from the 2013 state championship squad. Twenty-seven of those seniors are committed to colleges and universities across the country.
One of those senior commits, not to mention Georgia's top-ranked recruit in defensive end Lorenzo Carter, has certainly enjoyed some time in the spotlight. His signing day announcement has been discussed at length for months on end, as offers from over thirty schools surrounded his decision.
Amidst anticipation and an auditorium filled with Norcross fans and media, Carter capped off a long signing day by donning a red and black hat. Cheers from Bulldogs fans dominated the celebration.
While talking to the new Georgia Bulldog after the live, televised ceremony, he told me that his decision hadn't actually been completely solidified until that very morning, when he had a heart-to-heart conversation with his sister (a 2009 graduate of Mays High School.)
"This morning, I woke up and I was talking to my sister. She said something that really stuck in my heart that it'd be so much bigger if I did it here in Georgia…I was like, 'I'm gonna be a Dawg,'" Carter told me. A mile-wide smile accompanied his statement.
While talent exists everywhere, the ability to fully capitalize on it relies on factors far beyond natural-born gifts. Coaches that truly understand and embrace the youth of these high school athletes, a community with an undying love for their team and a cast of family members present for each step within the process have all factored in to the continued success of this high school senior.
He'll join a new defensive staff at the University of Georgia led by former Florida State defensive coordinator, Jeremy Pruitt. (FSU, by the way, was one of the final teams in the running for Carter.)
An understatedly supportive Blue Devil community will surely miss watching their defensive standout impress on the field during Friday night football games but now, the resting is easy with an hour-long drive being all that will separate Carter and his hometown fans.
Below, you can catch a little of my conversation with Lorenzo after his signing day announcement (please pardon the background noise--that place was rocking on Wednesday!)
Secondary Content
Bottom Content