Section Branding
Header Content
Wolverines Making Waves
Primary Content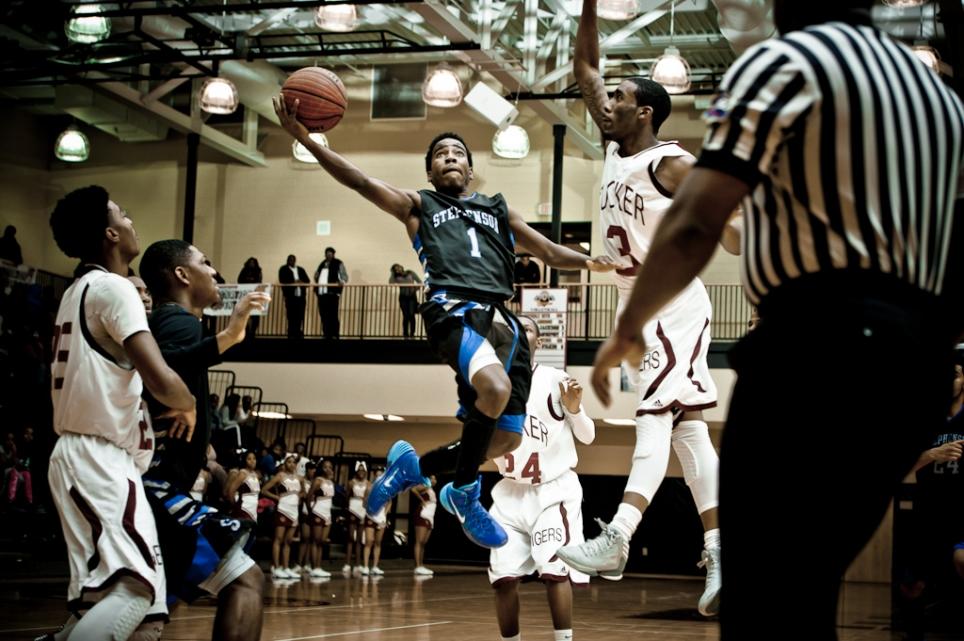 The GHSA High School basketball season is well underway and once again, the Wolverines of Miller Grove High School are making big waves.
The Wolverines are coached by Sharman White who has been with the program since it tipped off in 2005. One of the guys in the early years was Stephen Hill, who went on to play football at Georgia Tech and is now on the New York Jets. A great foundation of basketball greatness was installed and it has produced five straight state titles, from 2009-1013. No boys school in the state of Georgia has ever won five in a row, except the Wolverines at Miller Grove.
This years team is paced by senior Keith Pinkney, a Tulane University signee who is averaging 18 points a game. Coach White says as outstanding a player as Keith is, he is a better person than player. Another Wolverine leading the way is Alterique Gilbert who is averaging 21 points a game. Coach White calls him a "phenomenal sophomore" who can distribute the basketball, guard the basketball, and is a very mature basketball player at such a young age. James Walker is a senior who is averaging a double-double, 12 points and 11 rebounds a game. He does the unglamorous stuff inside that all championship teams need to get done. Kendall Williams is a junior who is a top-notch defensive player. Deven Dorsett is also a senior and a Norfolk State signee who plays above the rim and is a key component of this year's team.
The Wolverines are 15-5 so far this year. They are ranked number one in the state in Class 5A. All five losses have been to teams outside of Georgia. Coach White plays a very challenging schedule as he strives to make Miller Grove one of the elite programs in the entire country. In fact, Miller Grove has not lost to a Class 5A school in Georgia in two years.
Coach White has built this program from scratch. He has based his program on hard work, determination, setting high expectations, and striving for the highest honors. Every freshman that comes into the program understands that it is a privilege to play for the Wolverines and that things will be done the "Wolverine way." It's a winning way. It is the right way. It is a successful way. It is mind boggling in today's day and age that a school could win five in a row....and a sixth is definitely within reach.
The entire state of Georgia is proud of Coach Sharman White and his team's accomplishments. Next up: a pair of challenging Dekalb County games with MLK slated for Friday and Stephenson following on Saturday.
Secondary Content
Bottom Content