Section Branding
Header Content
Picking It Back Up
Primary Content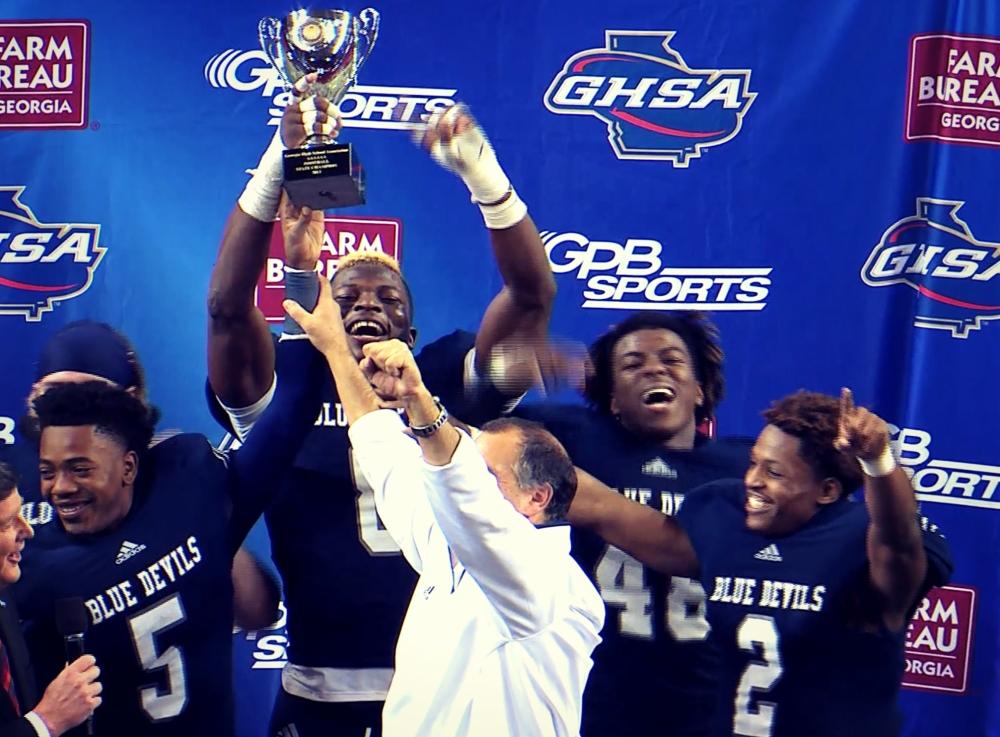 In over sixty years of football at Norcross High School, two state titles have been won. Head Coach Keith Maloof and his Blue Devils squad not only made history with the 2012 6A trophy, they did it again in this year's 2013 season finale.
While both seasons concluded with the same result, the path to standing on that championship stage each December was different.
A 15-0 season paved the way for their 2012 state finals appearance, while hopes of a consecutive undefeated season shattered quickly. A rocky season opener against one of the nation's best teams out of Miami, Booker T. Washington, ended scoreless for Norcross. The final score: 55-0. Onlookers were quick to question the team's ability to repeat. But the Blue Devils wouldn't allow one game to spoil what they knew they were capable of.
The Norcross community makes up a large part of the Blue Devils family--from the students, to the parents, to the surrounding businesses. That support is fully recognized by the team.
Whether a recent addition to the Blue Devils, like senior quarterback A.J. Bush, or an athlete that's grown up with this team, (the case for senior running back Myles Autry) the memories garnered and lessons learned during these champion seasons are plentiful.
Sixty seniors will walk through the Norcross halls for the last time as Blue Devil student-athletes this spring but the memories of these championship seasons are with them to stay.
Secondary Content
Bottom Content