Section Branding
Primary Content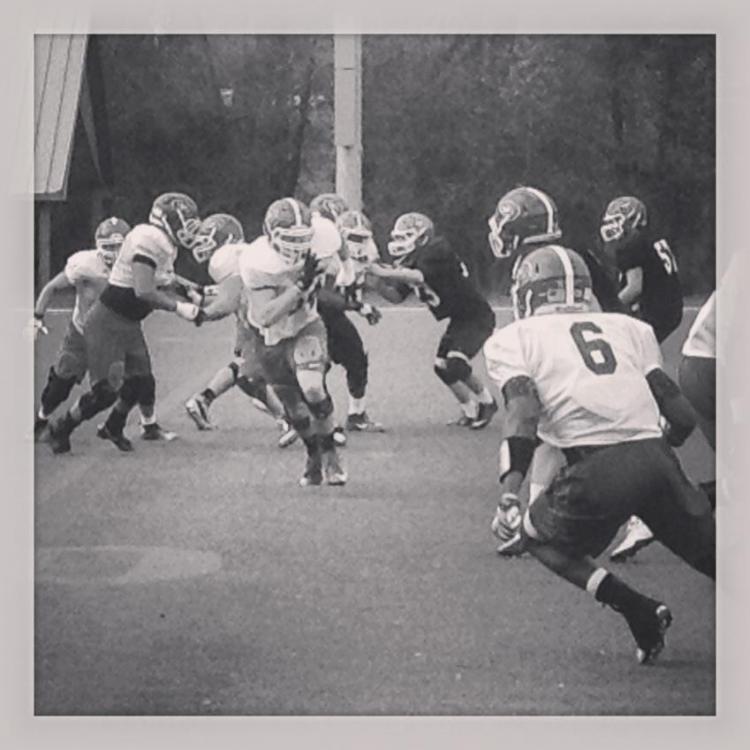 Change can be difficult. It was for North Gwinnett when in 2010, Lanier High opened and split the schools. But North head Coach Bob Sphire, who's led the Bulldogs since 2006, says what might've been considered a negative in 2010, was turned into a positive by his squad.
Coach Sphire's son, Hayden, has a dual-relationship with his father, as the signal-caller for the Bulldogs. Hayden said that as he's progressed on the field, his dad has built and demonstrated more trust in his play-calling abilities.
He sees his team's success as an proof that with hard work and determination, the odds can be beat. The program's focus on maintaining strong coaching, Hayden says, has been key for the Bulldogs.
The Bulldogs have been tested on the field many times this 2013 season and have been somewhat branded as a come-from-behind squad, as late-game wins have been plentiful on this season's record. But Coach Sphire says this rallying ability speaks to not only the resilience of the team, but of the community as a whole.
Although playing an away game tonight at McEachern, the Bulldogs are sure to be surrounded by that resilient community, full of ecstatic students, family members, faculty members and friends because this semifinal matchup is one that can't be missed.
Watch North Gwinnett and McEachern in action tonight at 7, as GPB Sports brings you ALL of the action...live from Powder Springs!
Secondary Content
Bottom Content