Section Branding
Header Content
Thanksgiving Football On GPB!
Primary Content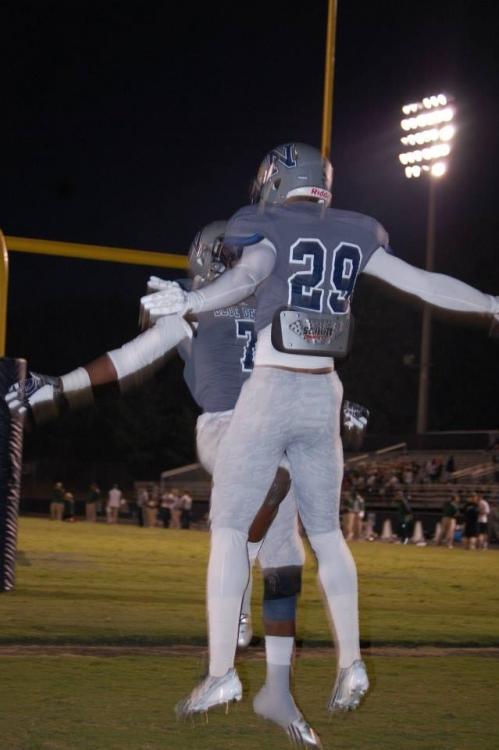 HAPPY THANKSGIVING!!!!!!!
It is a big week for national holidays and it's a big week for Football Fridays in Georgia. This week, it's the GHSA quarterfinals and GPB has a great matchup as the five-time state champion Lowndes Vikings travels to Norcross High School to take on the defending 6A state champion Blue Devils.
Lowndes won state titles in 1980, 1999, 2004, 2005, and 2007. Current Vikings coach Randy McPherson has been in charge the past twelve seasons and has racked up 124 wins, 3 of those earning state title trophies. This year's team likes to grind it out on the ground and the Vikings have three top running backs to carry the payload: Alex Brown, Brandon Roberts, and Jerome Daniels. Kicker Nick Hart is also a great weapon having booted three field goals in the Vikings last win over Lovejoy.
Coach Keith Maloof is in his 15th season as head coach at Norcross. He has won 140 games in that time along with the 2012 6A state title. He is one of just three father-son combinations to win state titles in the state of Georgia, the others being the Walkers and the Lambs.
The Blue Devils are loaded with talent. Running back Josh Boyd leads the way on the ground and quarterback A.J.Bush is a guy who can run and pass and gives opposing defenses fits. Defensively, Norcross is led by Lorenzo Carter and Warren McWilliams.
Lowndes is 9-3 this year, while 10-2 Norcross is on a nine-game winning streak.
The GPB All Access Pass pregame show kicks off at 7pm. Grace Olson made the trip to Valdosta this week to check in with the Lowndes Vikings, while Claire Simms hit the practice field with the Blue Devils.
Jon Nelson and I will break down the brackets as this is the quarterfinal round, and when the smoke clears this weekend
just a final four teams will remain on the road to the dome qualifying for the semi- final round, and Trey McDaniel and Kelin Johnson will
break down the game with a little chalk talk in a segment we call "Extra Point".
Have a great turkey day and then on Friday, while you are resting up from your Black Friday shopping, and heating up leftovers
tune in to GPB Sports for a great night of GHSA playoff football. You can thank me, later.
Secondary Content
Bottom Content