Section Branding
Primary Content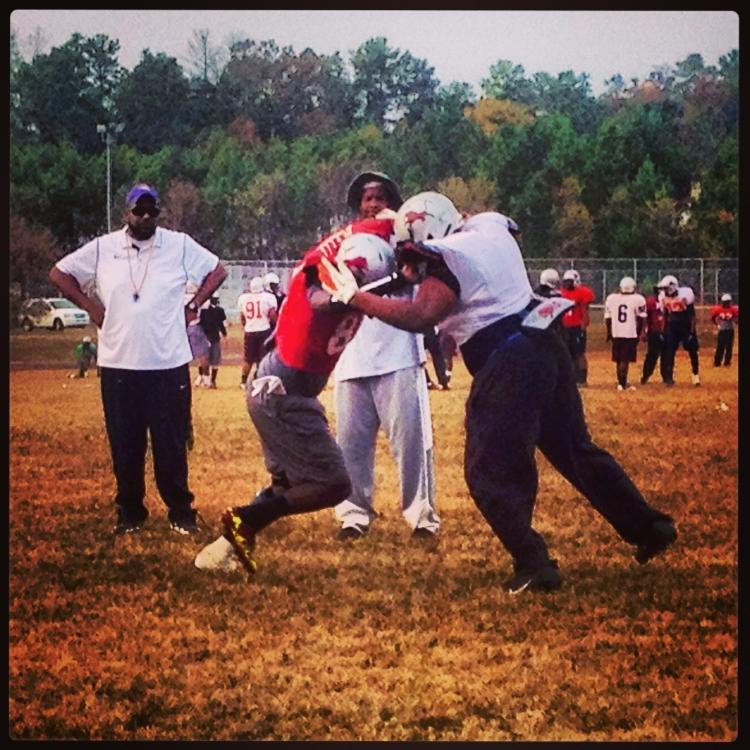 We often hear that patience is a virtue. But in a world constantly searching for quick results and immediate satisfaction, how often do we actually take this virtuous statement to heart?
Patience is often learned as the years add to one's life but for some, it doesn't need to be taught.
ML King outside linebacker, Alanmichael Harkness, began his senior football season with only the highest of hopes for himself and his Lions. But an injury quickly changed the direction of those plans.
"I tore my meniscus during the Ely game. That was our Florida-GA game, battle of the borders. So, when I tore it, I was a little devastated but I had my teammates behind me every step of the way," Harkness explained.
That support, coupled with constant motivation from his coaches and an incredibly strong inner drive have allowed the athlete to beat the odds in comparison to doctors' projections.
"They told me I wouldn't come back until the second round of the playoffs but working hard with Coach Allen, coming into the gym, doing physical therapy..I got a chance to come back a little earlier so it was a great thing for me to be able to contribute to my team."
First year Head Coach Cortez Allen couldn't stop beaming when describing the many ways Alanmichael has contributed to the team, despite his injury-induced setback.
"It's all in the way he carries himself. He's an outstanding young man. He makes his mom proud on a daily basis. He leads our guys with his determination and his hard work ethic. He's an old spirit and he has a great confidence about him. That's a great thing for the young guys to see and even his classmates," Allen said.
Coach Allen recognizes that patience is what has allowed Alanmichael to excel.
"He comes in every day and works hard because he wants it. In a day when everyone wants quick results, he understands, "Hey, I have to have this surgery." But he never really looked down and just looked towards getting back," Allen added.
While Alanmichael often displays leadership with his play in and of itself, his forced separation from the field may have allowed the senior Appalachain State commit to make an even larger impact on those that look up to him most.
One of those individuals, freshman OLB/DE Aaron Sterling, has been given the task of stepping in for Alanmichael since he's been out of play.
"I first met him this summer over summer workouts. He taught me how to do some of the stuff I really never knew and he has a very positive character. He really helped me out," said Sterling.
As Alanmichael returns to the field this Friday night, back in the starting lineup for the first time since August, younger teammates like Aaron Sterling may see less playing time than they have since their senior star has been out. But they'll get to see the teammate they so greatly admire enjoy playing the game he's worked so hard to get back to.
With playoff hopes on the line tonight at Hallford Stadium, Alanmichael has his eyes on nothing short of the prize.
"My goal is definitely to win a state championship. That's the end of the story right there," Alanmichael stated simply.
Watch for this determined outside linebacker tonight on GPB, as the big battle of the cats ensues.
The All-Access Pass show begins promptly at 7pm with kickoff near 7:30. We can't wait to see you, live from Hallford Stadium!
Secondary Content
Bottom Content