Section Branding
Primary Content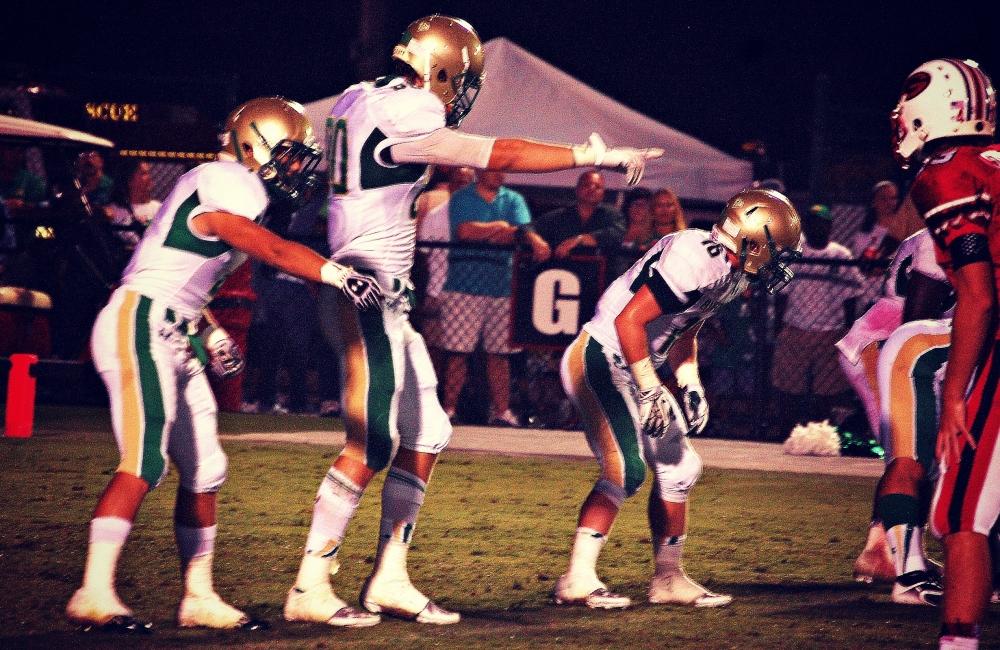 We are right at the halfway mark of the high school football season and it's time for my thoughts on the first half of the year.
First up, there are some very very good football teams in Class 6A. Top-ranked North Gwinnett leads the way with very a good offense that has a lot of guys who can run and catch the football. McEachern is right behind, another talented team with big-time play-makers like quarterback Ty Clemons and running back Taj Griffin. Coach Rush Propst has Colquitt County clicking on all cylinders and Coach Mark Fleetwood is sitting pretty with a 5-0 record at Peachtree Ridge. Hillgrove, Archer and Milton are all undefeated and you have to respect Lovejoy and Camden County as well.
In Class 5A, the two top-ranked teams, Tucker and Stephenson, are on a collision course October 11th, which should be a sensational game. Northside-Warner Robins and Kell are undefeated and playing well and DO NOT forget Gainesville. The defending champs have lost one game to Buford and still can score enough points to short circuit any scoreboard in Georgia.
In Class 4A, defending champ Sandy Creek continues to cruise, still unbeaten. Carrollton looks strong again and Griffin is playing with a lot of confidence. Monroe Area, Wayne County, Mary Persons, Statesboro, and Cedartown are all unbeaten. Marist is 2-2 right now, but come playoff time you always have to keep your eyes on coach Alan Chadwick and the War Eagles.
In Class 3A, Buford is on a roll. Right now, the Wolves are 4-0 and have that big win over Gainesville to their credit. Despite a lot of talented teams in 3A, Buford is really the squad to beat.
In Double A, Lamar County is ranked number one.....but Lovett has been impressive as have Greater Atlanta Christian, Jefferson and Washington-Wilkes. And do not forget Calhoun's only loss came against Carrollton: the second ranked team in Class 4A.
In single A, Eagles Landing Christian is top-ranked followed by Landmark Christian and Aquinas.
These are the teams that are playing well through the first five weeks of the season. But remember, any team can get on a roll, get hot, make their way into the playoffs and then make a lot of noise with a run to the Georgia Dome. It's a fun time of the year when certain teams have staked a claim and said, "We are a good team, a playoff team, with championship dreams". And it's a time when other teams just roll up their sleeves and say, "We are just getting started, look for us in December."
One thing is for sure, GPB Sports will be televising all seven championship games on December 13-14.
And this week, GPB Sports has a great Cobb County rivalry as Lassiter visits Walton. It should be a shootout with Walton averaging 33 points a game and Lassiter averaging right at 35 points a game.
The All Access Pass pregame show kicks off at 7:00 with the game at 7:30.
Secondary Content
Bottom Content