Section Branding
Header Content
The Journey
Primary Content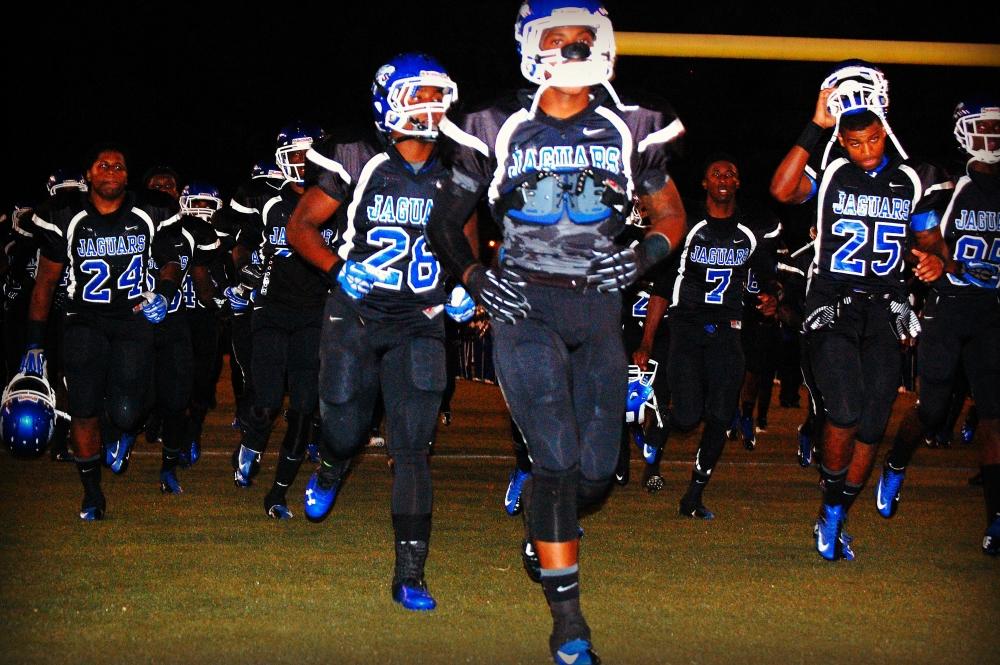 This weekend in Georgia, I was reminded of why I love the game of football. At the root of my passion for the sport is, of course, competition. I am an extremely competitive person and, like everyone, I enjoy winning. I also enjoy the process. You see, before a competitor takes the field to compete, he or she has to prepare mentally and physically for the task at hand. In my opinion, it is this journey that transcends the wins and losses. It is in this journey that the athlete learns who they are, not only as an athlete, but as a person. It is also within this journey that others pour into them the ingredients necessary to be the best both on and off the field.
In my opinion, these lessons learned within the context of athletic endeavor translate into the real world. We apply them in our everyday lives, sometimes without even knowing it. Camaraderie, teamwork, work ethic, overcoming adversity and handling ourselves with class are all key ingredients to success in any walk of life.
For those of us fortunate to have competed in sports growing up, we have all had to learn these lessons, some the hard way. Most of us can also point to an individual or two who guided us through these principles. Men and women who invested themselves in our success and who believed in us even we didn't believe in ourselves. In some cases these individuals were members of our family but in most cases they were our coaches. It is easy to think of a coach as somebody who handles the X's and O's on game day, who pushes us to the point of exhaustion during practice and who chews us out unmercifully when we mess up. Our coaches are also the ones who put their arms around us when we get down on ourselves, who help us see the potential in ourselves and who chew us out because they don't want us settling for second best.
Last Friday, on GPB's Football Friday's in Georgia, we were able to cover two such coaches: Coach Ron Gartrell of Stephenson and Coach Michael Tanks of Southwest Dekalb. As many of us know, the Dekalb County School System has had some negative press in recent years but they have, in these two men, a couple of gems. Tanks took over as head coach of the Panthers this season replacing legendary coach Buck Godfrey. When it came to loving players and investing in their lives on a personal level, there was none better than Coach Godfrey. In talking with coach Tanks, he shares Godfrey's love for his boys, and pushes his players to achieve both on the field and in the classroom. Coach Ron Gartrell is no different. Gartrell has been a Head Coach in Dekalb County for 26 years and is in his 18th year as the Head Coach of the Jaguars. It only takes a brief encounter with Coach Gartrell before you understand what makes him tick…it's the players. Gartell has a knack for sending players into the college ranks to play football, but it is his investment in his players grades and work ethic that enable them to flourish once they step foot onto the college campus'. Don't get me wrong, both of these great coaches are interested in success, but success isn't always measured in the stat lines. These men are interested in building future fathers, husbands and community leaders. They understand that their contribution goes far beyond Friday night's and region championships.
Perhaps the best illustration of this, for me, came on Saturday evening at the end of the Georgia/LSU game when an emotional Mark Richt ran into the middle of the field to embrace his former player, Zach Mettenberger. You see, Mettenberger's dream was to be a quarterback for the Georgia Bulldogs. He earned a scholarship to UGA and he was a member of the team his freshman season before being dismissed from the team for disciplinary reasons. Although Richt's discipline resulted in Mettenberger's dismissal, Richt's love for his former player never died, his desire for his success never wavered. Following Richt's moment with Mettenberger he joined his starting quarterback Aaron Murray for the post game interview. Before the two began explaining the series of events that led to a hard fought win, they too shared a long embrace, this time with tears in their eyes. Both Richt and Murray understood what had transpired to lead to this moment, the hard work, the hardship and the shared burden that comes from being a team and the love between a coach and his player. It was a special moment that reminded me of what makes this game so special.
Sports are special for a multitude of reasons, but keeping it all in perspective can sometimes be difficult. Sometimes I need reminded that there is always a lesson to be learned in both the wins and losses. The emotional high of the wins and the pain of the losses are fleeting but what we learn from the experience will stick with us forever. No matter where we're headed or how long it takes us to get there, success if forged in the journey.
Secondary Content
Bottom Content