Section Branding
Header Content
Historic Northcutt Stadium To Host GPB's Featured Game Of The Week: Marietta vs. McEachern
Primary Content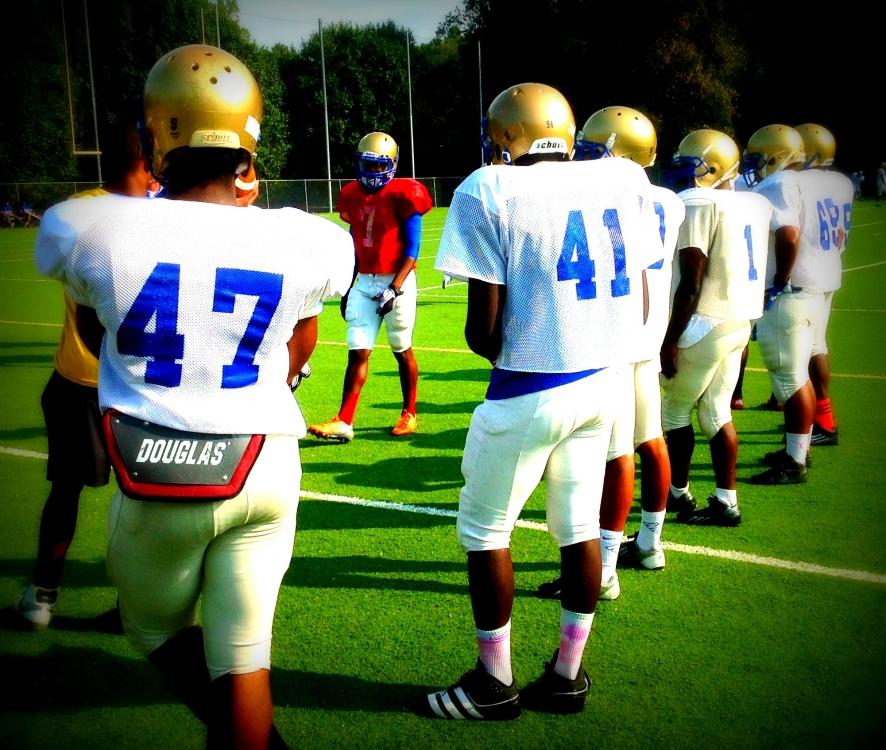 GPB's Football Fridays in Georgia heads to Marietta High School and Northcutt Stadium this week as the Blue Devils take on the second ranked and 3-0 Indians of McEachern.
There will be a lot of talent on the field in this one. McEachern has seven players with big time colleges chasing after them, led by their dynamic duo, QB Ty Clemons and RB Taj Griffin. These two guys are as exciting as it gets and have led coach Kyle Hockman's second ranked Indians to an impressive 3-0 start.
The Blue Devils also have some exciting players to watch like Linebacker Ty Tomlin who will play next year at North Carolina along with QB Brenton Martin and running back Kirvonte Benson.
I am also excited about broadcasting a game from historic Northcutt Stadium. Originally constructed in 1940, the current gridiron hails from 1959. A lot of great teams and players have played on Northcutt's field. Football has been played at Marietta High school since 1902 with a history of 544 wins, 372 losses and 27 ties...thats a lot of football!!!
Coach French Johnson patrolled the sidelines for 17 seasons, posting a 21-game winning streak in the 1960's, and a state championship in 1967. In the 1950's, James "Red" Pressley coached the Blue Devils and there is a neat plaque in his honor that the players touch as they run into the stadium.
So, it's an old time high school stadium, with a lot of history, tradition, and glory. Another chapter is set to be written this Friday night on Football Fridays in Georgia as the McEachern Indians come to play the Blue Devils. The All-Access Pass pregame show kicks off at 7pm with the game at 7:30. Tune it for high school football the way it should be...........on the great GPB.
Secondary Content
Bottom Content