Section Branding
Primary Content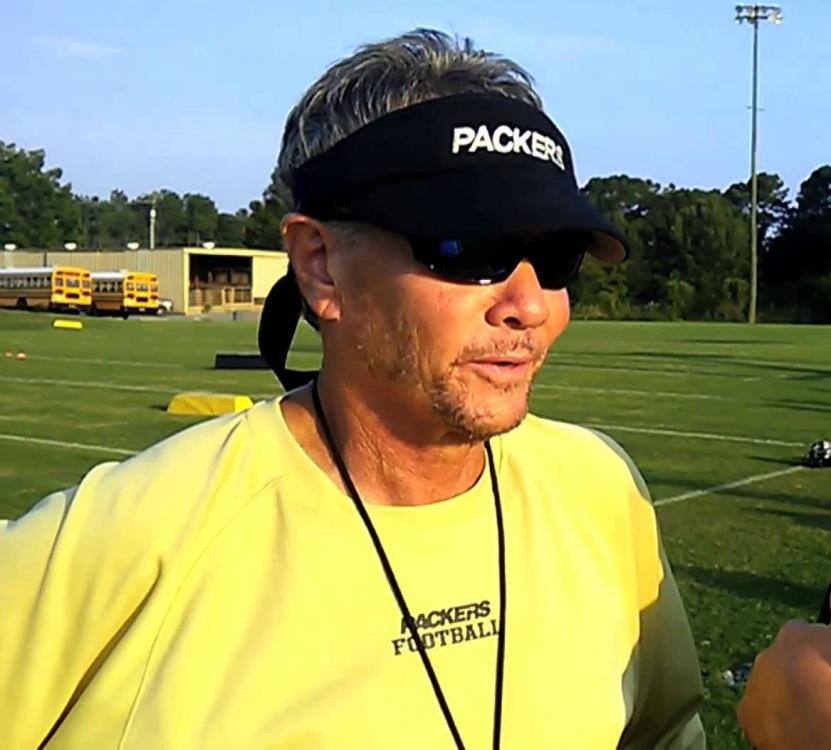 From as far back as I can remember, football has been a game of imitation. I began watching football as a young boy and quickly identified my favorite NFL players and studied their body language, their celebrations and their overall demeanor. Of course, I would mimic this behavior the first chance I had, whether it be in my living room or on the football field. Players like Mike Singletary, Walter Payton, Randall Cunningham and Jerry Rice always kept me in awe with their ability and knack for being in the right place at the right time…and of course, winning!
I grew up an NFL fan at heart and later became a fan of the game in general. I began playing football at age eleven and soon became a fan of college football as well. One thing I always noticed was that the philosophies employed by my favorite NFL teams would find their way to the collegiate level and even began showing up in youth ball. "Big boy" football always set the tone for the way football was played across the country and transcended geography and age alike.
In the past two or three years, this trend has been turned on its ear. For the first time in my life, I see football philosophy, specifically on offense, trickling upward, not downward as it has in the past. The best example is the spread offense. Although the spread offense has been around since the late 1920's, it has just recently become mainstream. This has happened in large part because some of the "spread gurus" who once patrolled high school sidelines have moved up the coaching ranks into college football and some, to the NFL.
Tony Franklin and Gus Malzahn come to mind. Malzahn, who had tremendous success at Springdale High School in Arkansas, is now the head coach at Auburn. Auburn, who has always had success as a blue-collar, run-it-down-your-throat program is now running five wide receivers onto the field every game and chucking it around. Thanks to this wide open attack, (and Cam Newton) the Tigers have a BCS National Championship trophy on their shelf. Tony Franklin, who spent some time as Auburn's OC, is now the offensive coordinator at Louisiana Tech. He is also the architect of the offense ran by Rush Propst at Colquitt County. Propst used Franklin's scheme to win five state championships at Hoover, Alabama.
Perhaps most surprising is the influence this scheme is having on the NFL. For years, it has been understood that head coaches at the college level cannot make a successful transition to the same position in the NFL (see Steve Spurrier). This idea has also been squashed over the past two years as Pete Carroll and Jim Harbaugh have hit the ground running. With athletic, accurate QBs like Russell Wilson and Colin Kaepernick, the Seahawks and 49ers are throwing things at NFL defenses that would have been considered gimmicks just three seasons ago. Now, all eyes are on Chip Kelly and the Philadelphia Eagles, whose light-speed tempo and aerial attack are turning heads around the country.
As an overall fan of football, it's awfully fun to see the movement of influence from high school up to the NFL. It will also be fun to watch the learning curve as defenses and coordinators concoct schemes to thwart the spread offense. As a football purest, it took me a while to buy in to the new trend, but it's a ton of fun to watch. If defenses begin to catch up, the mimicry will also spread like wildfire, much as it has on the offensive side. At that point, things will begin to get interesting. If you're a football fan, you have to love the ongoing cat and mouse game. If you're a high school football fan, then you have to love the upward influence the young guys are having on the old guys.
Secondary Content
Bottom Content