Section Branding
Header Content
Why Wait For The Playoffs?
Primary Content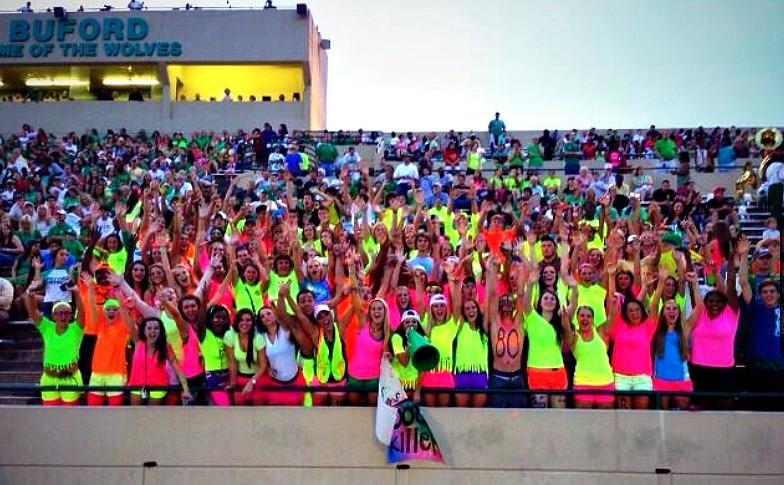 The high school football playoffs, especially those in the South, are understatedly an exciting time of year for loyal alumni, fans, parents, students, athletes, school administration, bands, cheerleaders and everyone else that helps make high school football tick.
But who says you have to wait until November and December to enjoy that wildly spirited atmosphere that accompanies those postseason contests?
Tonight, in Gainesville, Georgia…WEEK TWO of the regular season, that overly-crowded, intensely-spirited playoff atmosphere will fill the air at Bobby Gruhn Field.
Two 2012 state champions, both currently ranked No. 1 in their respective classifications, will face-off under the September evening sun between stands packed with what is expected to be nearly TWELVE THOUSAND fans…and no, that is not an exaggeration.
Two of the nation's top recruits in Gainesville quarterback Deshaun Watson and Buford linebacker Korie Rogers will meet on the field for the final time as competitors. Next year, the two standout athletes are expected to sport the same bright orange as they take the field as teammates for the Clemson Tigers.
Buford looks for its second win of the season, as they try to play their way to their ninth state title since 2000. Gainesville looks to improve their season record to 2-0 as well, paving the way for what they hope to be their second ever GHSA state championship trophy.
The Wolves student section may be sitting on the visitors' side but from what I hear, they'll be hard to miss. Some weeks, it's neon. This Friday? The students tell me a "white-out" is in the plans. (They even tweeted photos of all the white paint and materials they bought from Party City!)
The Red Elephants…you shouldn't miss them either. A "red-out" is the theme of the night for this group of die-hards!
An afternoon pep rally at Gainesville High School kicks things into gear for the home team and I'll be there to bring you all of the game-day excitement as we make our way to this huge Friday night showdown.
So, stay plugged in to Facebook, Twitter and Instagram to follow all of the action! And keep us connected to your own thoughts and game-day experiences by sharing with us through social media!
The All-Access Pass Pre-Game show goes live at 7pm, with kickoff shortly to follow. So don't wait until the playoffs to find action this big--experience it tonight by joining us on GPB! Mark, Kat, Claire, Kelin, Trey and I can't wait to see you there!
Secondary Content
Bottom Content