Section Branding
Header Content
Football Friday Fun Returns!
Primary Content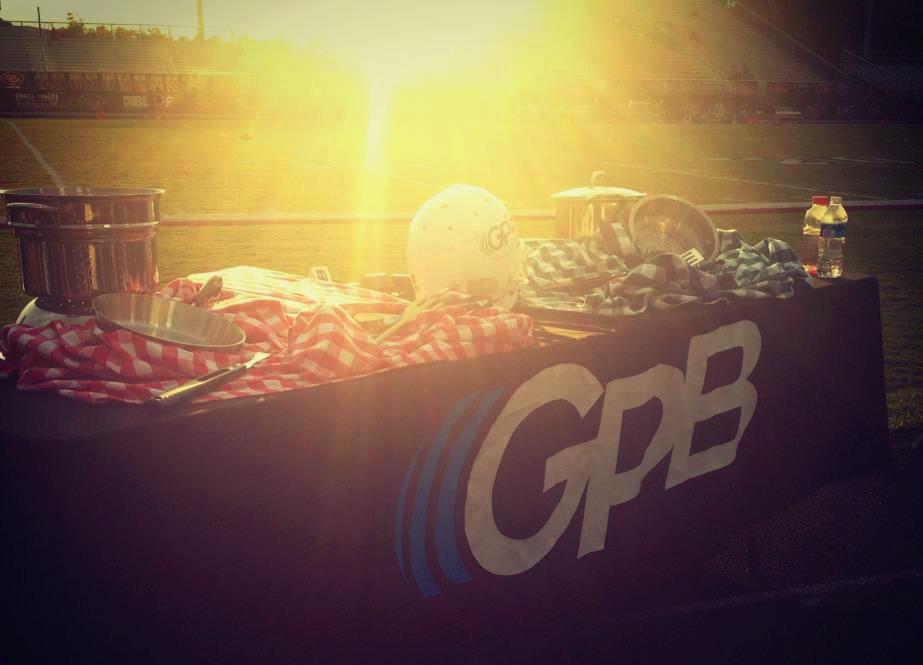 Football Fridays, here we go!!!
After watching ten great teams in five very entertaining games at the Corky Kell Classic on Saturday, we shift gears and get ready for the debut of GPB's Football Fridays in Georgia, Season Three.
An exciting 2013 GPB Sports broadcast schedule kicks off with the Bulldogs of North Gwinnett traveling to Loganville to take on the Grayson Rams.
Our All Access Pass Show pre-game show features a lot of fun and entertaining segments to
get you ready for the big game.
We'll watch a story by Claire Simms about how the Rams are preparing for this game, going from the dome field advantage in the Georgia Dome to home field advantage at the 8,521 seat capacity Grayson Community Stadium.
Kat Carney will show us "what's cooking" in her Tailgate Party grilling segment...word on the street is that chicken wings are on the menu!
Grace Olson will handle all things social media and she'll also host the always popular "Cheerleader Challenge!"
David Zelksi will drop by with a report on riding jet packs on Lake Lanier. We'll talk about the
importance of staying in school and earning a high school diploma in our "Stop the Drop" segment.
To top off the All-Access Pass pre-game show, Jon Nelson (the author of four books, two on high school football in the great state of Georgia) will drop by for a segment of "Jon's Georgia."
At halftime, we will feature both bands, talk to both principals about all that is going on at Grayson
and North Gwinnett High Schools and talk to some parents in our "Rent Check" segment.
So, tune in to GPB starting at 7:00 pm this Friday. We are live from Grayson High School for Week One
of this year's Football Fridays in Georgia...
And one quick note.....this year, GPB will offer an encore presentation of the featured Friday night contest immediately following the game! So, if you're arriving home from a game of your own, tune in to watch Grayson-North Gwinnett on instantaneous replay.
The games are afoot!!!!!!!!! ARE YOU READY FOR SOME FOOTBALL!!!??
Secondary Content
Bottom Content