Section Branding
Primary Content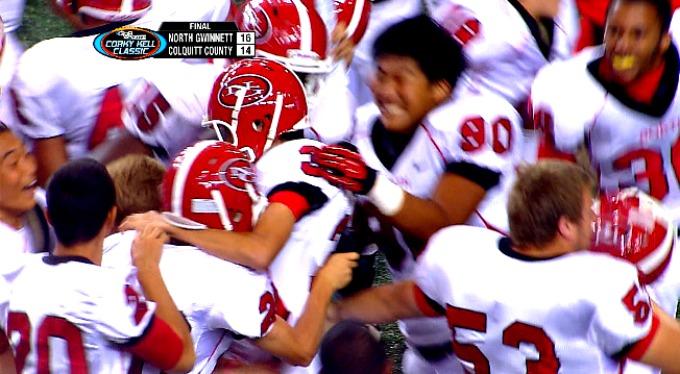 The 2013 high school football season will kick off this weekend all across the great state of Georgia. It might be my imagination, but this summer's weather has been so cool, it even feels like football season.
GPB Sports will get things rocking and rolling with day-long coverage of the 22nd Metro PCS Corky Kell Classic. And I mean day-long....9am until about 1 am.....the next day!
I am anxious to see all ten of these teams play. The Kell Longhorns are coming off a 10-2 season and will meet Chattahoochee with new coach Mike Owens calling the shots.
Game two features Peachtree Ridge and Walton. Lions coach Mark Fleetwood has made some changes to his coaching staff and is installing an up-tempo, no-huddle, take-no-prisoners type of offense that his players have really taken a liking to. The Price will be right at Walton as the Raiders will be led by QB Price Wilson and a defense that returns 7 starters.
Grayson and Colquitt County will meet on the field for Game 3. Grayson has to replace 21 of 22 starters but don't feel too bad for Rams coach Mickey Conn...he will have gobs of talent to coach up. Likewise, Rush Propst has a lot of talent down south and this game should be a ton of fun to watch.
We'll see another north-south matchup in Game 4 as North Gwinnett takes on Camden County. Camden has a new coach in Welton Coffey. North Gwinnett will have a couple of Sphires to build around in coach Bob and son Hayden who will start at quarterback for the Bulldogs this year.
In the nightcap, the two winningest programs in Corky Kell History are slated to play as Brookwood, led by running back Josh Brown, takes on a Mceachern team that is loaded with talent thanks to guys like quarterback Ty Clemons, running back Taj Grifin and 9 starters returning on defense.
Last season is history, the upcoming season a mystery, but you can follow high school football all the way to the state championship games right here on GPB Sports. Things begin this Saturday at 9am with the Kell. The following Friday, its Football Fridays in Georgia as North Gwinnett travels to Grayson to tackle the Rams.......Let the games Begin.....I am ready for some high school football!!!
Secondary Content
Bottom Content