Section Branding
Header Content
A Big Year Looming for GPB Sports
Primary Content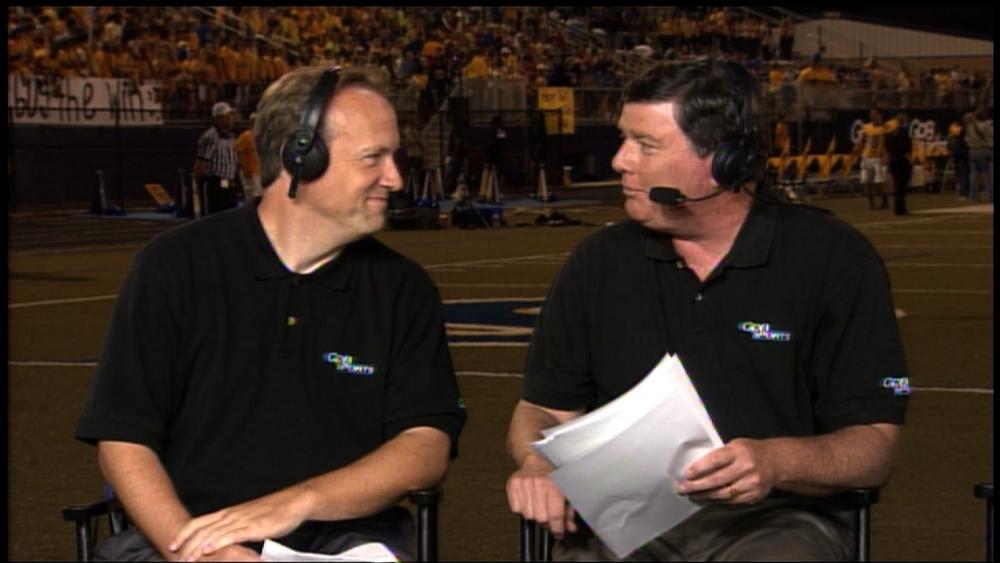 GPB Sports has a big year on tap. Things kick off with the 22nd Corky Kell Classic in the Georgia Dome on August 24th bringing together ten of the top high school football teams in the state of Georgia. Action kicks off bright and early at 9AM with the Kell Longhorns taking on the Chattahoochee Cougars. Two southern powerhouses make the trip to the Georgia Dome as Colquitt County plays Grayson, and Camden County collides with the Bulldogs of North Gwinnett. The Walton Raiders face off against Peachtree Ridge and action will wrap up some 15 hours after coming on the air as the Brookwood Broncos tango with the McEachern Indians.
The next week, GPB Sports shifts into high gear with our Football Fridays in Georgia coverage. This year's schedule is loaded with top teams, talented players, and well respected coaches. Action kicks off on August 30th with the North Gwinnett Bulldogs at 2011 state 5A champion
Grayson.
The following week is a battle of giants as the 2012 Class 3A state champion Buford Wolves visit the 2012 Class 5A state champion Red Elephants of Gainesville led by their talented All State Quarterback DeShaun Watson. GPB Sports Football Fridays in Georgia will also feature the defending Class 6A state champion Norcross Blue Devils as well as perennial powerhouses in McEachern, Walton, Lassiter, MLK and Tucker.
GPB Sports coverage begins each Friday with the All Access Pass pregame show which features all aspects about the upcoming game from interviews with coaches, students, fans, and teachers. Segments include a school spirit feature, a cheerleader challenge, a stay in school interview segment along with Jon Nelson bringing us news from all around the state in his Jon's Georgia segment.
The GPB Halftime shows include interviews with both school's principals, highlighted performances from both schools bands, along with
scores from around the state and an interview with parents from one of the home school's star players.
The state football playoffs will kick off on November 15th and GPB will have you covered all the way to the seven state championship games at the Georgia Dome on December 13-14.
GPB Sports will also televise the 21st Georgia High School Association Cheerleading Championships where 120 teams and over nineteen hundred boys and girls hit the mat for a great day of cheer, flips, and dancing, topped off by the crowning of eight state championship teams.
In March, GPB Sports will be in Macon for the GHSA state finals in Girls and Boys basketball bringing you all the action as 15 teams will raise the state championship trophies high in the sky in triumph.
GPB Sports will also feature stories on the GPB website on a variety of topics from girls gymnastics, to track and field, to the state championships in soccer and riflery along with a preview of high school football in our GPB Sports Now segments on the web.
All in all, if you are a high school sports fan, GPB Sports has you covered, from Ringold to Valdosta, from Savannah to LaGrange,
From Football Fridays in Georgia to the state championships in football, basketball, and cheerleading to our blogs and sports news and features on the GPB Sports website. If you are a high school sports fan, GPB is the place for you. And yes, we have an AP for that.
Secondary Content
Bottom Content